Are you preparing for a new chapter in your life and need money for it? You have probably done everything you could to save and earn money. You skipped lunches and said no to engagements with friends. You haven't bought a new dress, bag or shoes in over a year. You've been living in fast food and canned goods, even growing your own herbs and plants at home so you don't have to spend so much on grocery items.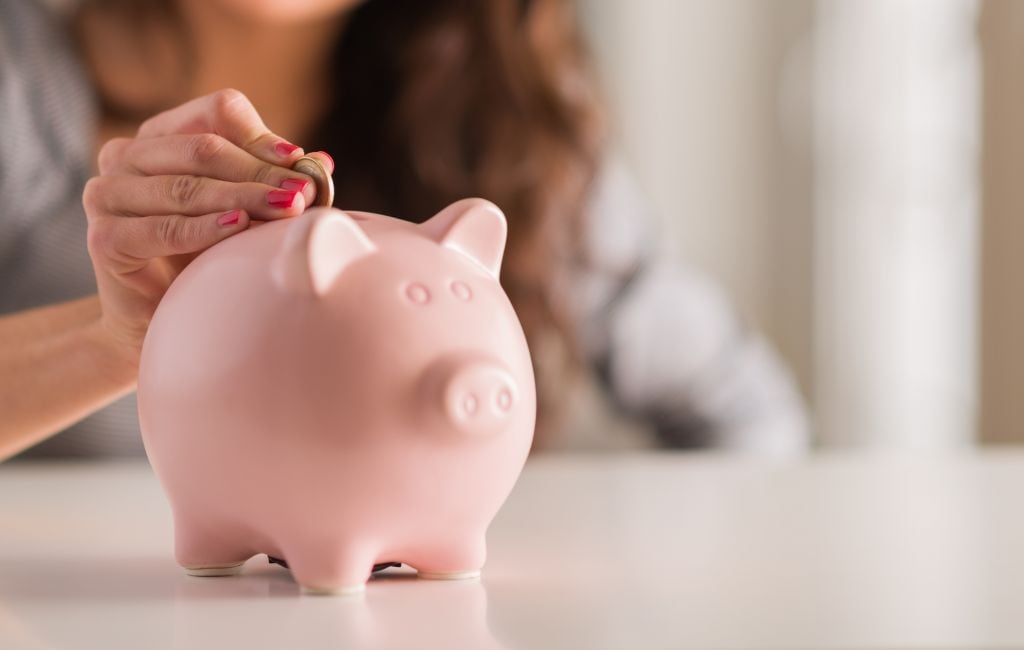 To earn money, you've applied to every side job you can find. You've walked your neighbor's dogs. You've cleaned lawns and accepted painting jobs. You've done graphics for your friend's small business and have written articles for a website. You took photos of your friend's milestone event or you've started a shirt printing business. There are so many things you've been working on in the hopes of reaching the amount you need to pay up for your college or to enroll in a program abroad. You may be saving up to start a new business or have always wanted to travel the world. You may want to start a life overseas or ask your longterm beau for marriage. You may have a baby on the way and you know how expensive it is to take care of another human's expenses. The bottomline is, you want to take a step forward in your life but you need the money to do so. After months of saving up and working odd jobs, you are still short of the money that you need for your goal. You may be frustrated now but there's one thing you have yet to do. You probably to look at what you already have at home and sell what you can. First, of course, you have to clean up. You are probably not seeing your belongings that are worth a sum because they are covered by clutter. Surely, you have a lot of things still in your possession but serve you so little. You probably haven't been using them for over a year already and it's time to get rid of them and make extra money. There are many things you can sell if you dig through that, from jewelry to books, watches to bags, shoes to gadgets. You can surely make money with what you already have. You can start decluttering the storage areas in your house which include the garage and the attic. There are so many hidden gems stored there that have been neglected for months and years. Clean up and sort everything to what you will throw away, keep, donate, or sell. Check if a gadget or appliance still functions that you can sell it in Facebook marketplace or in your backyard. Check if the dress or the shoes can still be worn by another fashionista. Check if all the pages of the book are still intact. Do a garage sale both online and in person. Make sure you have a catalog of all your items on sale. Do not be rigid with the price; assess if they are offering a reasonable bargain price. Follow health protocols to ensure everyone's safety during the garage sale. Make sure to deliver the items that people ordered online. Have change on hand so that you don't lose customers who don't have smaller bills. You can also put up a lemonade stand or a food booth near your garage sale so that you can make more money. Congratulations in advance for your sold-out sale! While you're at the groove of decluttering, keep the items you can still use in the incoming new chapter of your life. This means you can save up money by not buying new items since you already have them anyway. You can even sell in the recycling store items that you are thinking of discarding. Every cent matters, now that you're just a few bucks away from your goal. You can also be on the hunt for sales if ever you need anything new. You can get great quality products on a discount if you keep yourself in-the-know about sales. Consider this as your opportunity to clean your house as well. When everything has been sold, it's time to set aside what remained and organize them in a way that they won't be difficult to access. Make use of smart storage solutions from FlexiMounts when it's time to return the items. You're in luck because FlexiMounts has an ongoing 7-day deal in which you can get some of its items on a 15% discount.
3-TIER HEIGHT ADJUSTABLE WALL SHELVING WITH HOOKS
From $87.53 This shelf can safely load up to 100 pounds where you can place items you use daily. It makes use of high-quality screws to ensure stability and safety. What's great about this is it's height adjustable so if you have a particular need, you can customize this product to accommodate that. The shelves are also easily assembled and disassembled. It can be mounted on concrete walls and wall studs by one person using an installation template that comes with the package.
Use Code 51615 to get the discount. This product has a weight capacity of 800 pounds. Its height can be adjusted from 22 to 40 inches. It's 4'x8' in size and is made of cold-roll steel. It's waterproof so you don't have to worry about water damage. It features FlexiMounts' signature integrated grid design. Everything you need to install it arrives in one box and can be easily installed by one person following a step-by-step instruction and installation template. Aside from these two products, you can also get a 15% off bundle on the Overhead Garage Storage Rack with Hooks. Price starts from $125.78 and you have three options, the GRH1, GRH2, and GRH3. You can also get a 15% off on the wall shelving with hooks. There's a 2-pack garage wall shelving at $84.99 that you can add onto with a GRH1 priced at $19.54.