D

oes anyone ever talk about how expensive the summer season can get?
Just a roundtrip flight ticket to Hawaii, Mexico or the Bahamas can already cost someone their fortune. You of course have plans on your own such as buying a cute summer dress or engaging in a new crafting hobby. All these will involve expenses and have you spending some moolah. Then, your family will have plans that they will invite you to. They might be planning to go on a tropical vacation or have a roadtrip to a nearby state. This will again cost you to spend money. And then, your friends will invite you to countless dinners and parties. Since you don't want to miss out, you try your best to say yes to all of them.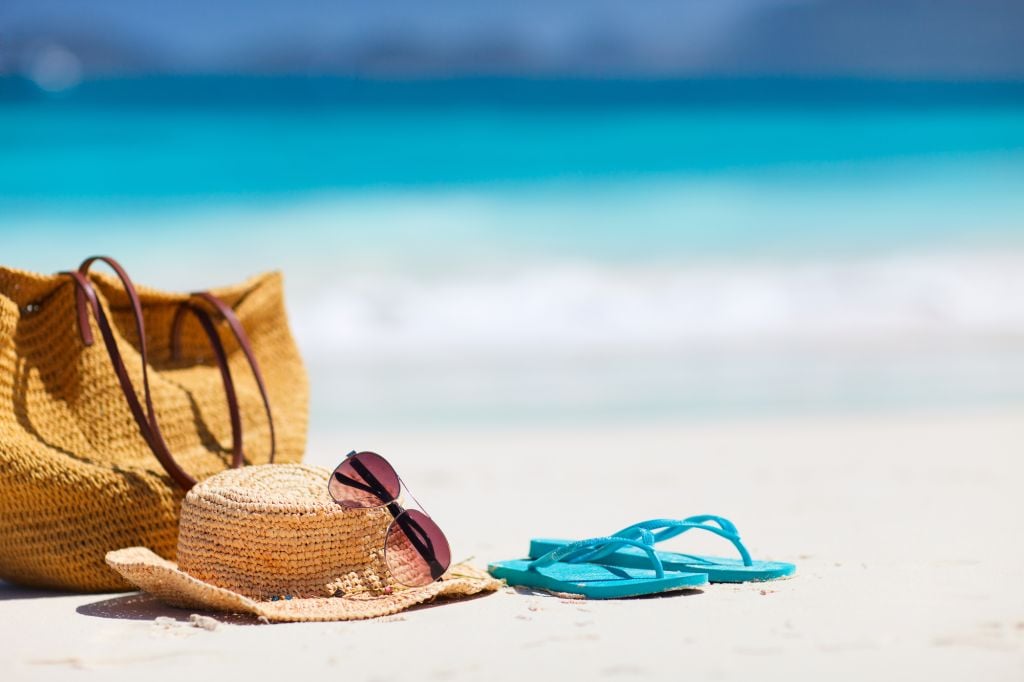 Again, the point we're trying to get across is that summer can be expensive, especially if you are aiming to have the fun, carefree days of your life this season. So many save up during the rest of the year so that they can have a fun summer break. Once the summer break is over, their savings are all used up. There's nothing wrong with having fun; in fact, we encourage it! You only live once, right? But it's also very important that you don't fall into any debt or that you don't maxed up your savings after the end of the season. It's never fun once the bills arrive.
So if you don't want to fall in such a situation, first, know your budget and stick to it. If an activity is already out of your stated budget, then do not do it. You can probably do it the next summer or the next season anyway. Second, do not spend mindlessly. Write down your priorities from top to least. Focus on achieving those on the top list first and if you still have the budget for those at the bottom of your list, then by all means have your fun. Ask yourself if you can go through summer without doing that activity or buying that product. If the answer is yes, then you have already saved your money. Third, learn how to say no. Ask yourself if you really want to do something that your friend asked you to do with him or her. If you're not sure, don't do it if you don't have the budget for it. If you want to spend time with your friends, why not invite them over to a potluck party and watch a Netflix movie or series together? You can also arrange for a picnic since it's fun hanging out in the park this summer. Another suggestion is to exercise and break a sweat with your friends. Jogging around the neighborhood won't cause you a penny. Our point is, there are always ways you can enjoy with your friends without it being expensive. And you are not missing out if you don't get to do something with your friend that you can't afford. If you fear that you'll lose your friend just because you said no when they asked you out, then they are not your real friend. Just be honest with them that the activity is not within your summer budget and they would surely understand. Fourth, make ways to earn money. If you really want to do things this summer, know that nothing comes free anymore. You need to make money for you to be able to afford the activities you want to do this summer. If you want to buy makeup, clothes, shoes, bags, or whatever, you need to have money. If you don't have extra, then stop making excuses and start making money. You have time in your hands so make the most out of it. Declutter your room and even the whole house so that you could find items for sale. Host a garage sale online and in-person. Do everything you can to sell every item in your sell pile. After decluttering, don't miss the opportunity to organize the items you will keep. You can store some belongings in the garage so make way for these items by installing smart storage solutions from FlexiMounts. The best way to store them is through overhead storage racks and wall shelves because it will free up the floor space and maximize the storing capacity of your garage. We listed down two options you can choose from here:
Your ceiling can actually be a good space for your belongings stored in the garage. Maximize its storing capacity by having ceiling mounted storage options installed. This overhead storage rack has a weight capacity of 800 pounds. It is 4'x8' in size and its height can be adjusted from 22 to 40 inches, meaning it provides up to 150 cu. ft of storage. Made of cold-roll steel like the other products, it is also waterproof and has that signature FlexiMounts integrated grid design. It can also be easily installed, coming with the trusty step-by-step instruction and installation template. Everything will arrive in one box on your doorstep. You won't be afraid if it will fall from the ceiling because it comes with high quality screws and all the hardwares of this product has gone through strict quality tests. Note that this is compatible with joist spacing of less than or equal to 24".
There are items that you use more often and should be more easily accessible. For these items, we use wall-mounted shelves because you don't need a ladder to reach them anymore. This wall-shelving product from FlexiMounts has a weight capacity of 200 to 400 pounds in total. It is of high-grade powder-coated steel that guarantees stability and security of anything you store inside of it.
When this arrives at your house, all hardware would be included in the package including a manual to guide you installing this storage option. The design is signature of FlexiMounts: a buckle design that comes with velcros to avoid anything from falling. It has undergone strict quality tests so you can be assured that it's made of top durable material. Buy this if you have wood studs and a concrete wall. FlexiMounts also provide this with thicker screws, compared to other furniture stores that only use thinner screws.
Final Word
By following these tips, we hope you have the best summer of your lives without breaking your bank account!