T

here are many things that happen in life that are beyond our control.
One clear example is when a natural calamity hits the area where you reside. The media and the government can take measures to report but no one really knows how damaging a calamity can be before it strikes.
Since nature is more powerful than us, what we can do is to prepare for its adverse effects when it gets angry. There are steps to follow as provided by the Centers for Disease Control and Prevention.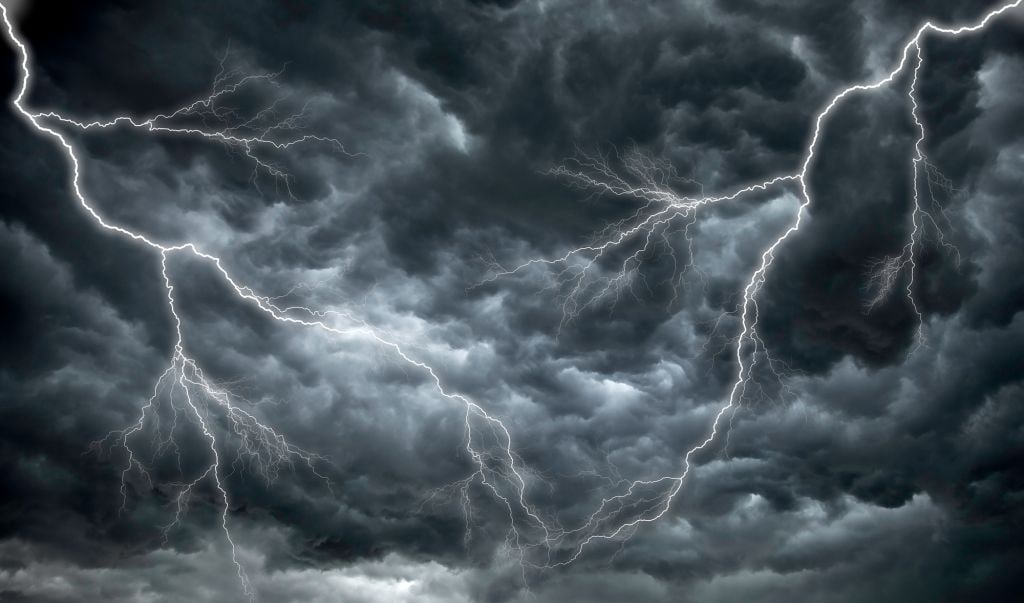 First is to make a plan.
We know that in the North Pacific, hurricane season starts on May 15 and that in the Atlantic and the Caribbean, it starts on June 1. The season officially ends on November 30. You can plan way ahead to ensure the safety of your family. These measures can help, not only when there's a typhoon, but also for other emergencies at home. You need to have emergency phone numbers on your refrigerator and near all the phones you have in your house. Make sure you also have an emergency supply kit ready. Everyone in the family must also know how to get to the nearest shelter from your house. If you own pets, you must also have a list of shelters that are friendly to pets or hotels that accommodate pets.
According to the CDC, your emergency supply must have food, water, medicine, power sources, flashlights, extra batteries, safety, and personal items, medical documents, passports, and personal identification. Your house must be furnished with a fire extinguisher and everyone in the household must know how to use it.
Your car must also be ready once a typhoon strikes. The gas tank must be filled and your garage must be clean so that you can move cars inside of it. Your car must always have an emergency kit inside.
So when you hear of a typhoon coming, you should be updated as much as possible with the news. Listen to the radio, watch the TV, and check the internet. If you have any special needs, let authorities know so that they can quickly attend to them. Pets and animals must be taken to somewhere safe.
And of course, you must prepare everyone in the family and your home. Go through your plan together. Furnish copies of important numbers for everyone. The house windows and doors must be covered. Your yard must be cleared. Your bike, grill, tank, lawn mower, etc must not be within the direction of the storm because it might blow it towards your home. You must be prepared if the advisory is to turn off your power, especially when flooding occurs. All your water containers at home must have water you can drink.
To protect your belongings, you can put them up in a high place so that they won't get wet when a flood enters your home. For instance, your garage is where important items are stored. You can protect your belongings there by making use of your wall and ceiling space as the area to store your things. Do not leave anything on the floor (try to elevate your car too!)
You can shop for overhead storage racks and wall shelving options at FlexiMounts. Here are some choices:
Price: $139.99 – $449.98
Get it for 15% off when you use the code FM718.
This product offers ample vertical support and longer ceiling brackets. It will prevent the shelf from falling from the ceiling because it is secured to the wall. Its weight capacity is 400 to 600 pounds and the height can be adjusted from 22 to 40 inches. It is made of cold-roll steel that is guaranteed to be of high quality after undergoing rigid tests. This is also a waterproof product that could avoid getting your products damaged from water. It could store seasonal items such as athletic gear you only use for winter or for summer. This comes with an integrated grid design that makes it stand out from others available in the market. This comes in black and white and you may choose from different storage spaces: 4' x 8', 4' x 6', 3' x 8', 3' x 6', and 2' x 8'.
If one of your worries is installation, don't worry because this can be easily installed by following the step-by-step manual and installation template that comes with the product.
GR48M PRO 4′ X 8′ OVERHEAD GARAGE STORAGE RACK
Price: $239.99
Get it for 15% off when you use the code FM718.
This overhead storage rack has a weight capacity of 800 pounds. It is 4'x8' in size and its height can be adjusted from 22 to 40 inches, meaning it provides up to 150 cu. ft of storage. Made of cold-roll steel like the other products, it is also waterproof and has that signature FlexiMounts integrated grid design. It can also be easily installed, coming with the trusty step-by-step instruction and installation template. Everything will arrive in one box on your doorstep. You won't be afraid if it will fall from the ceiling because it comes with high-quality screws and all the hardware of this product has gone through strict quality tests. Note that this is compatible with joist spacing of less than or equal to 24".
Price: $79.99–$369.98
Get it for 15% off when you use the code FM718.
For items that you will be using on a regular basis, store them on a wall shelf where they can easily be reached by hand. This wall-mounted storage solution from FlexiMounts comes with all the necessary hardware which makes it easier to install in a concrete wall or wall studs. It's 2x6 in size and could carry 400 pounds in total. It's made up of top-of-the-line, powder-coated steel that has undergone quality tests. Its buckle design comes with velcros, a feature that prevents it from falling. Homeowners may play around with installment because of the product's flexible layout with various combinations and different stud spacing. This unit comes in either black or white. It is a certified classic FlexiMounts' product.
WR26 CLASSIC 2-PACK 2' X 6' WALL SHELVING
Price: $189.99
Get it for 15% off when you use the code FM718.
The WR26 is 2x6 in size and could carry 400 pounds in total. It can be installed by one person with all the hardware included in a concrete wall or wall studs. The material is powder-coated steel and is guaranteed to be top of the line after undergoing strict quality tests. Worth mentioning is its buckle design with velcros that prevent falling. It also allows for a flexible layout because homeowners may use various combinations and use different stud spacing during installment. This comes in either black or white.
Final Word
We hope you and your family stay safe in whatever life throws at you. While you can't control nature, you can always prepare for the worst. Stay safe!