A

mong the rooms in the house, the garage is the one that has faced the most clutter. The reason is simple. This area not only serves as a place to park cars, but it is also where most toxic materials and items that have been unused for years are kept. And this might be disastrous for the garage area if we are not watchful and organized.
Easy for you if you have a large garage that can accommodate your car and a ton of boxes of stored items without compromising the floor space that allows you to move around freely and avoid tripping at any time you use the garage. Installing an overhead storage system is a good idea if your garage is a bit small and designed to fit just one car, but you still have many items that need to be stored there.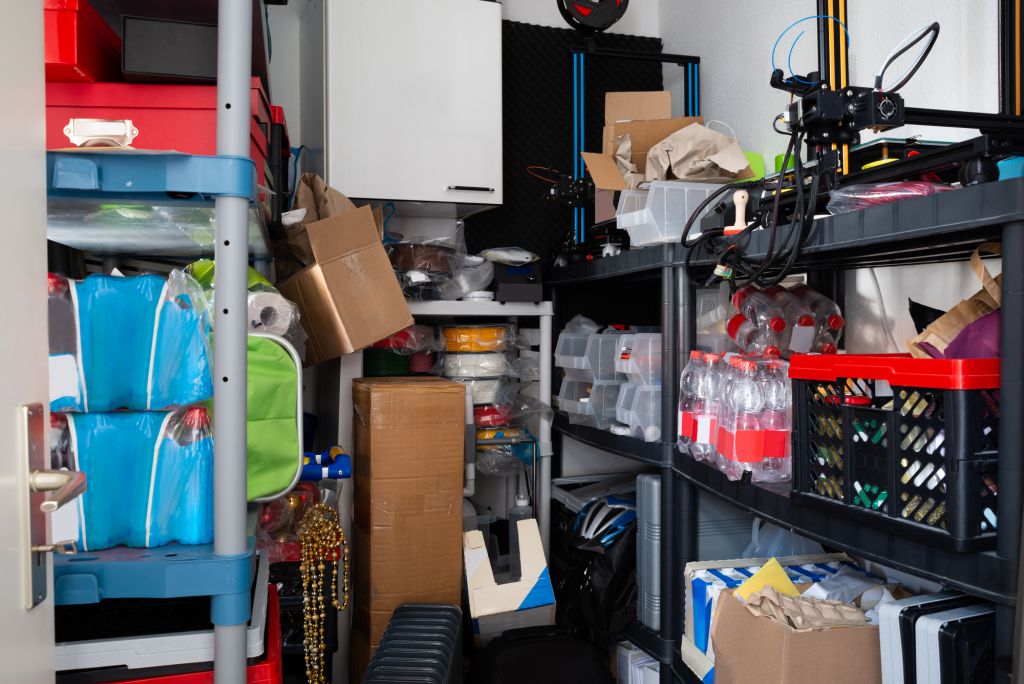 Innovative overhead garage storage will free up floor space in your garage. Now that you have more walkable space, you can use the extra room for your car without tiptoeing around your boxes or squeezing through narrow passageways.
Furthermore, because the garage is where liquids are frequently used to wash and repair the automobile or keep chemicals used in cleaning, unexpected leaks will not contaminate your other belongings. This leads us to the following point: overhead garage storage aids in tidying and organizing your belongings for easy access. You don't have to rummage through all the boxes in your garage because they are easy to see, especially if you mark them, and the liquid chemicals may remain untouched on the floor.
Parking my car can be a bit challenging because there are obviously too many things in the garage. The possibility of unintentionally tipping over a box of tools lying on the floor is a matter of concern. Therefore, the overhead garage racks are an easy fix for that problem. Overhead garage racks are first on the list. These can be put in place to give my automobile extra floor room.
Thanks to the strong overhead storage system, you may place your stuff in a secure area. The system is strengthened and stabilized by the welding of the frame and integrated wire grid design. Its design, which makes use of thick gauge cold-rolled steel, allows it to handle loads of up to 600 lbs securely. The Fleximounts storage rack contains thicker screws than comparable products.
A simple and secure location to keep your belongings, the rack's height may be changed from 22" to 40". You don't have to worry about water damage to your storage rack because it is also waterproof. In addition, it is simpler to assemble because of its incorporated grid design. Even non-mechanical individuals may comprehend and put together the storage rack with ease.
Use this overhead rack to store seasonal and unused items to use the ceiling space effectively. The ceiling drop-down, which is height-adjustable from 22 to 40 inches, offers 105 cu. ft. of storage space, measuring 96x48x22-40 inches. Furthermore, it is capable of lifting 600 lbs.
With 3/8" plywood or thicker, you may load your stuff safely thanks to its sturdy foundation. The wire grids can serve as the foundation. Still, you can also modify the color of your wooden decks, recycle old wooden boards to match your garage's style, or just make excellent use of leftover wood from previous house renovations that have been lying around the garage.
Cold-rolled steel makes up the rack's frame. It is feasible to put the racks either parallel or perpendicularly. The vertical posts need to be 48" apart in either situation. Use a stud finder to locate the ceiling joists if your ceiling is covered with drywall. The specially-designed vertical post-embedded deck installation uses a four-cornered triangle and two-frame reinforcing bars. For further stability, tapping screws were used to construct the numerous mounting locations for connecting the deck and frame.
The overhead garage storage rack's wire deck design ensures a high loading capacity of up to 800 lbs, so the GR48M is constructed with heavy duty in mind. But you need not fret since the sturdy design of this rack guarantees a safe and substantial loading capacity. The adequate vertical supports reinforce longer ceiling brackets and a large contact surface for increased stability and safety.
The rack is also waterproof, protecting the items placed there from damage caused by liquid leaks in your garage.
Since you may essentially place the garage ceiling storage racks almost anywhere, the GR48M enables flexible installation. With Fleximounts' smart joist arrangement, you may mount the rack to either concrete or wood at any angle, even perpendicular and parallel to sloped ceilings. Just be sure to maintain 48 inches. distance of the space between the vertical posts. If the ceiling is drywalled, use a stud finder to locate the joists.
Additionally, the garage rack may be simply upgraded with hooks and clamps to accommodate additional equipment such as bikes, tools, cables, and more.
The GR48 ensures safe loading of up to 600 lbs, and its heavy-gauge steel construction provides a durable and heavy-duty storage system that assures a safe place to organize your stuff. The Fleximounts overhead storage rack is an ideal choice to tuck away items that you do not need to use regularly or unused, leaving more space to park your vehicles. Moreover, the rack is waterproof to avoid water damage.
The height can be adjusted from 22" to 40". The rack has ample vertical support and longer ceiling brackets that prevent the shelf from falling, making the whole set more secure. Welded together are the wire grid design and frame, making the unit sturdier and more stable. Furthermore, all hardware has gone through strict tests, ensuring that the screws provided are only high-quality material.
The ceiling racks fit all ceiling joist spacing of fewer than 24 inches. However, if the joist is greater than 24 inches, it can fit the spacing of 48 inches.
The GR48 is available in three colors: black, white, and hammertone.