W

ith only a week left before Easter Sunday comes, everyone must be in deep thoughts (or we dare say–cram) on how to top last year's festivities. But most probably you already have a list of guests who have RSVP'd. Now, here comes another dilemma. From the number you currently have, you should also keep in mind that there must be a plus-minus in which you have to prepare. Less people than expected would be much easier, but if there will be more, then the problem now is the space. If your kitchen, dining, and the living room can't hold that many guests, your next option would be the garage and the outdoors as an extension.
Clearly, the outdoors is the way to go. The freshness and sunny vibe of spring add to the fun of the celebration, especially since we have just finished the drab, winter season. And what a way to enjoy the outdoors, finally, then spend Easter with your family and friends over fun games and good food.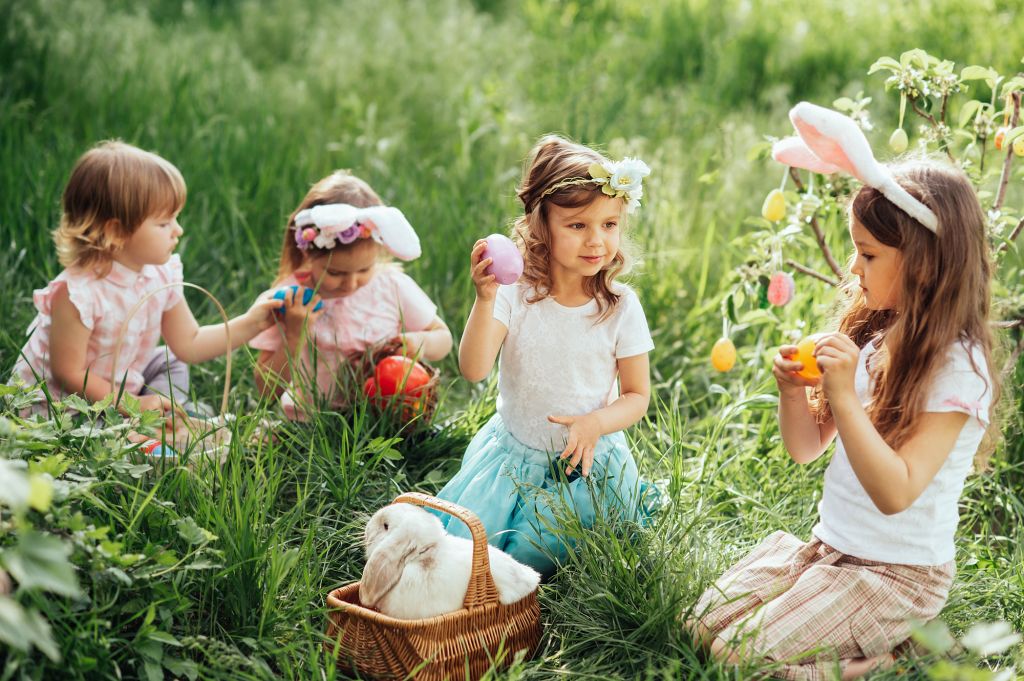 Prepare the garage
So to start off with the preps, declutter the garage. We all know that kids play a big part in this yearly tradition. So, you would want to keep the space safe at all times. Ensure that any dangerous items like garage tools, liquids such as paint, and cleaners are out of their reach, or possibly, out of the garage.
Keep the floor space open by placing your items on garage overhead racks or wall shelves. For your everyday items, the Fleximounts WS SERIES Adjustable 3-Tier Wall Shelving is the perfect additional storage space for your walls. Its powder-coated steel assures sturdiness. Likewise, the heavy-gauge construction provides safety loading of up to 100 lbs per shelf.
The screws provided are thicker in size compared to other shelves in the market. An excellent feature this wall-mounted shelf offers is that it is flexible enough to be adjusted depending on the height of your wall and according to your needs.
The WS Series allows you to assemble and disassemble it conveniently because of the patent tool-free adjustment design. Another selling point of this shelf is that installation can be a one-person activity. The installation template that helps mount holes and the bubble level that helps get perfect horizontal location is already provided.
The wall shelving is compatible with either concrete or wood walls as well as it is suitable for securing either solid concrete ceiling or ceiling studs.
For your bulkier items, the Fleximounts GR48M Pro 4′ X 8′ Overhead Garage Storage Rack should be your best bet. It is built with heavy-duty in mind, as the reinforced hanging garage storage wire deck design guarantees a high loading capacity of up to 800 lbs. But you need not worry because the quality construction of this rack assures safe and high loading capacity. For added stability and safety, the ample vertical supports longer ceiling brackets and a larger contact surface. The screws that are included in the package are thicker compared to the others available in the market and went through strict tests to assure the quality of the hardware. Moreover, the rack is also waterproof, which protects the stored items from getting damaged due to water or liquid leakage in your garage.
The GR48M offers flexible installation as you can practically mount the garage ceiling storage racks nearly anywhere. With Fleximounts smart joist configuration, you can mount the rack in both wood and concrete at any position–perpendicular, parallel, and even on slanted ceilings. Just make sure that you maintain 48-in. Distance in between the vertical posts. Use a stud finder to locate the joists if the ceiling is finished with drywall.
What's more is that the garage rack can easily be expanded with hooks and clamps to store more items like bikes, tools, cables, and more.
If the open layout bothers you and does not go well with the look you are going for, then this is the perfect time to get creative. You can decorate with paper and cloth that adhere to your chosen theme this Easter.
Brighten up your garage and outdoor spaces
Lighting will not be a problem if the event starts around lunchtime as the sun is beaming brightly. However, we all know that the festivities will probably last until dinner because of the many things that you want to catch up with your family and friends and until the children tire out from all-day playing. Then, you have to secure the place with bright lighting to avoid any hazards.
Spend some to checking your current lighting setups, and change any fixture that does not work anymore or is too old that it might go bunkers on that night. You can also use this time to upgrade your lighting to a more modern option that is also energy-saving. Aside from that, you can also place fairy lights around the space to add to the aesthetics, but can also be functional.
Tidy up the outdoors
We all love a clean garden and it is a foolproof way to impress your guests. Clear the leaves and fallen sticks, which not only make your garden look well-maintained, but it also ensures safety for your guests, especially children. Plus, you can maximize a tidy outdoor or garden by putting up vases and pots of flowers that can serve as a good hiding place for your Easter eggs.
Plan the layout
First, you have to decide how you will serve the food. Is it going to be buffet style or sit-down lunch where the food is served by course. Then, if you decide to do the former, you have to prepare another table for that. And the location should have easy access for all guests.
For the dining tables, you also need to decide if you want a separate table for the adults and kids. If you are going for that kind of setup, it the better to place the kids' table at a location that can easily be monitored by the adults in the room and far from any dangers like sharp objects.
Overall, what you really need to take care of is the comfort of all the people in the celebration and that includes yourself. So, it is better to think ahead and plan possible scenarios that may occur. But do not overthink too much as this might take away the fun on your part. Remember, it is the togetherness and connection of everyone that makes the celebration an unforgettable one.