R

an out of things to do this spring? Maybe it's a slow day and you want to rest from all the outdoor activities you've been doing so far. You decided you're just going to stay at home and chill. You lie on the couch and look for a Netflix series to watch but you've already seen everything you're interested in devouring. You've already cleaned your room more than thrice already since the spring season started. No one's in town for you to visit and hang out with. So what else is left for you to do? Why not check other areas of your house that need a thorough cleaning or maybe a major upgrade?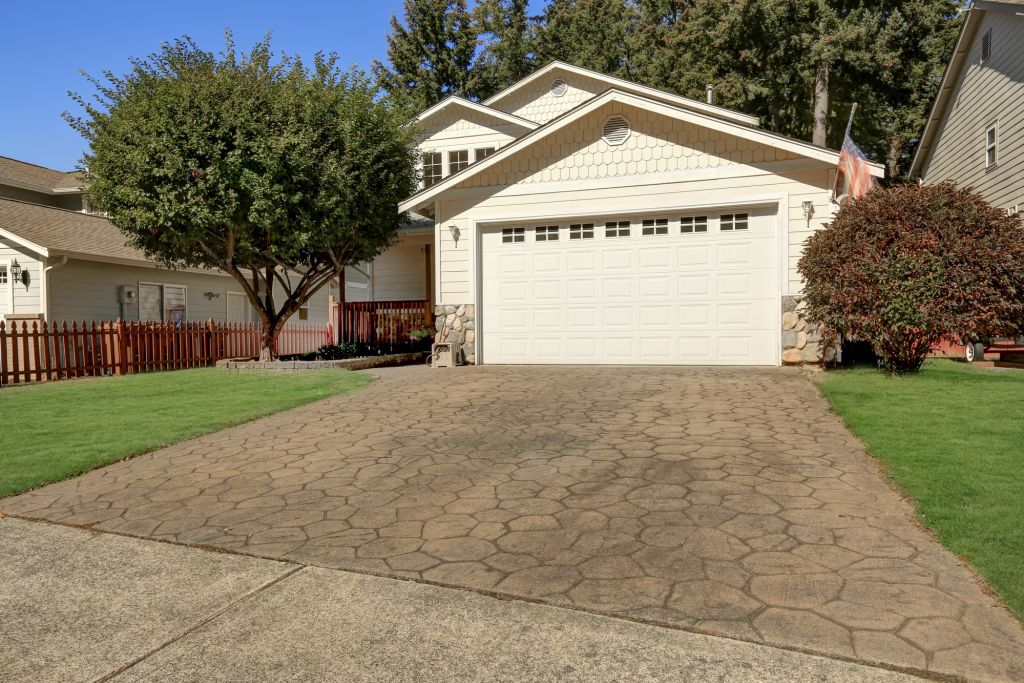 Perhaps you've been putting off cleaning your garage because it's very overwhelming for you to even look at or decide to start organizing. Well, now is the designated day. You have nothing better to do and you could use your free time before your next scheduled trip is bound to happen.
You need to take out everything in your garage first. When you take out your items, consciously divide them into keep, sell, and donate piles. This will make the cleaning process easier when you have to return everything you took out from the garage. Once the garage is completely vacant, thoroughly clean it from the ceiling to the floor. Check every nook and corner for any possible repairs that you have to do. Dust off all the dirt and grime accumulated throughout the years. Check if anything needs repainting or additional insulation. After a thorough inspection and deep cleaning, you could hold a garage sale to make money out of items you don't use anymore. Donate those that weren't sold. Now before you return your keep pile, you should consider installing smart storage solutions so that everything will be nice and organized.
FlexiMounts have different storage options that will help maximize the space of your garage. Using the vacant space of your ceiling or walls, you may install overhead storage racks or wall shelves. Here are options available at the FlexiMounts' site:
CORNER 2-PACK 2′ X 4′ WALL SHELVING
Price: $179.99
Again for small garages, this wall shelving product is perfect for you. This wall shelving will make use of corner space that can guarantee to optimize all vacant spaces in your garage. It can be used as a corner shelf or a 2-pack shelf. Like the other wall shelves and overhead storage racks from FlexiMounts, this item also features an integrated grid design. It's easy to install by one person because the package comes with all the necessary hardware. An installation template will also help locate where to mount the holes. You may install it in wood studs or a concrete wall. For additional storage, this is compatible with FlexiMounts GRH2/GRH2B and hooks GRH1/GRH1B.
ADJUSTABLE 3-TIER WALL SHELVING
Price: $89.99 – $99.99
If your garage isn't wide or you want multiple shelves, FlexiMounts has wall storage options that feature up to three levels of shelves. The brand boasts of a patent structure design where you don't need any tools to adjust the product. The weight capacity of this wall shelf is 300 to 450 pounds in total. You may adjust the height of each level according to your actual needs. It comes in two sizes that you can choose from 1'x3' and 1'x4.' It is made of powder-coated steel that is guaranteed to be of high quality. Like the other products, even though this is on three shelves, it can also be easily installed by one person. It is also compatible with use in wood studs or a concrete wall.
PRO 4′ X 8′ OVERHEAD GARAGE STORAGE RACK
$239.99
FlexiMounts has a product to carry your heavy belongings. This overhead storage rack has a weight capacity of 800 pounds. It is 4'x8' in size and its height can be adjusted from 22 to 40 inches, meaning it provides up to 150 cu. ft of storage. Made of cold-roll steel like the other products, it is also waterproof and has that signature FlexiMounts integrated grid design. It can also be easily installed, coming with the trusty step-by-step instruction and installation template. Everything will arrive in one box on your doorstep. You won't be worrying if it will fall from the ceiling because it comes with high-quality screws and all the hardware of this product has gone through strict quality tests. Note that this is compatible with joist spacing of less than or equal to 24".
CLASSIC OVERHEAD GARAGE STORAGE RACK
$139.99 – $449.98
This product is for those who need vertical support and longer ceiling brackets. It will prevent the shelf from falling from the ceiling because it is secured to the wall. Its weight capacity is 400 to 600 pounds and the height can be adjusted from 22 to 40 inches. It is made of cold-roll steel that is guaranteed to be of high quality after undergoing rigid tests. This is also a waterproof product that could avoid getting your products damaged from water. It could store seasonal items such as athletic gear you only use for winter or for summer. This comes with an integrated grid design that makes it stand out from others available in the market. This comes in black and white and you may choose from different storage spaces: 4' x 8', 4' x 6', 3' x 8', 3' x 6', and 2' x 8'.
HOOKS 4′ X 8′ OVERHEAD GARAGE STORAGE RACK
$259.99
Maximize safety and stability with this Amazon Best Selling product from FlexiMounts. It can carry up to 600 pounds of weight and is 4' x 8' in size. Its height can be adjusted from 22 to 40 inches and it is made of cold-roll steel. Like the other products, this comes with a Step-By-Step instruction and installation template so don't worry too much about the installation process. It is also waterproof like the other products which make it a great storage option for seasonal items that are mostly tucked away during the year. This will arrive in one box including accessories you may attach to it. You could attach four pieces of flat hooks or the GRH1 or two pieces of utility hooks (also included) or the GRH3. These hooks offer additional storage for your items.