O

ften, people take for granted their storage boxes in the garage.
They think they only have to buy once and no longer need to replace what it is that is currently in use. After all, it still holds up the belongings they own in the garage.
But after some time, depending on the material of the storage solutions, you might find that these already have cracks. You might spot rust marks and/or there is not enough space anymore to accommodate all your belongings. There might be holes or a nasty smell because of how long you have been using them in the garage.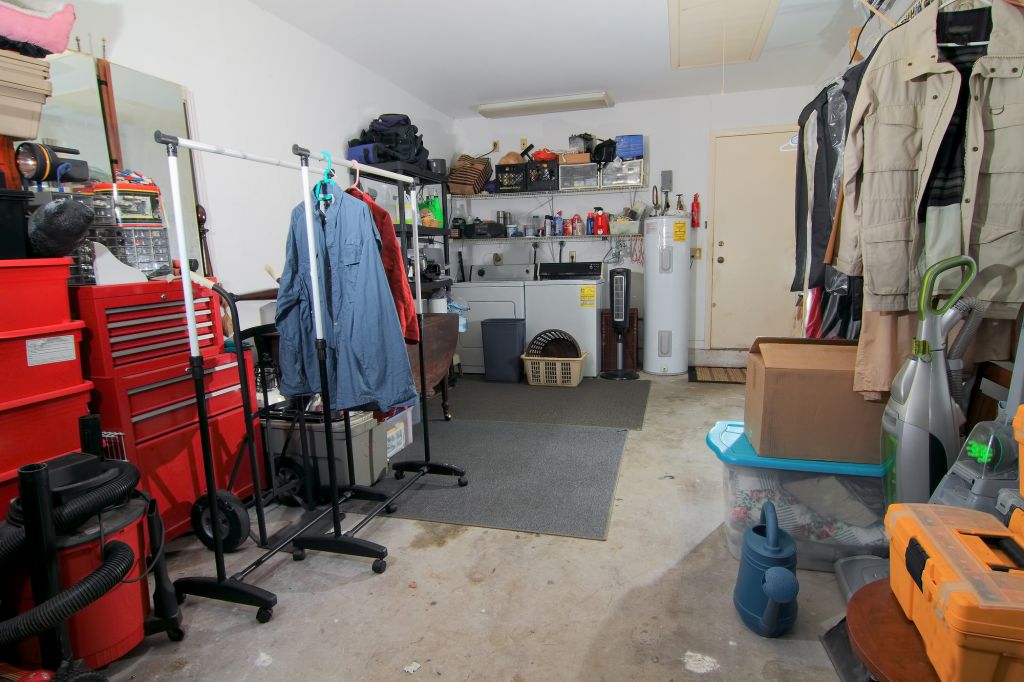 The bottom line is, don't be stubborn. They might have served you for so many years but it's now time to say goodbye and to buy new ones. There are so many innovative solutions in the market that will maximize the storage capacity of your garage. People did not think of using the walls or the ceiling as somewhere they could install shelves and use them for storage before. Now that all vacant areas up there can be used as storage, there is ample space left on the floor for it to be used for other functions. You can set up a home gym or have a workshop area in your garage while having your car safely parked in its area. It can be used as an alternative events area or where the first years of your business could start. So why miss up on the opportunity of being able to do all sorts of fun things in your garage just because you don't want to replace your storage units?
We listed down items from FlexiMounts that you can buy as smart storage solutions:
This is a classic overhead storage rack that you'd want to get your hands on. It offers vertical support and longer ceiling brackets. It will prevent the shelf from falling from the ceiling because it is secured to the wall. Its weight capacity is 400 to 600 pounds and the height can be adjusted from 22 to 40 inches. It is made of cold-roll steel that is guaranteed to be of their belongings damaged from water. It could store seasonal items such as athletic gear they will only use for winter or for summer. This comes with an integrated grid design, a standout design from those available in the market. This comes in black and white and has different storage spaces: 4' x 8', 4' x 6', 3' x 8', 3' x 6', and 2' x 8'.
Your ceiling can actually be a good space for your belongings stored in the garage. Maximize its storage capacity by having ceiling-mounted storage options installed. This overhead storage rack has a weight capacity of 800 pounds. It is 4'x8' in size and its height can be adjusted from 22 to 40 inches, meaning it provides up to 150 cu. ft of storage. Made of cold-roll steel like the other products, it is also waterproof and has that signature FlexiMounts integrated grid design. It can also be easily installed, coming with the trusty step-by-step instruction and installation template. Everything will arrive in one box on your doorstep. You won't be afraid if it will fall from the ceiling because it comes with high-quality screws and all the hardware of this product has gone through strict quality tests. Note that this is compatible with joist spacing of less than or equal to 24".
There are items that you use more often and should be more easily accessible. For these items, we use wall-mounted shelves because you don't need a ladder to reach them anymore. This wall-shelving product from FlexiMounts has a weight capacity of 200 to 400 pounds in total. It is of high-grade powder-coated steel that guarantees stability and security of anything you store inside of it.
When this arrives at your house, all hardware would be included in the package including a manual to guide you in installing this storage option. The design is the signature of FlexiMounts: a buckle design that comes with velcros to avoid anything from falling. It has undergone strict quality tests so you can be assured that it's made of top durable material. Buy this if you have wood studs and a concrete wall. FlexiMounts also provide this with thicker screws, compared to other furniture stores that only use thinner screws.
CLASSIC 2-PACK 1′ X 4′ WALL SHELVING
If you don't have much space, you might need a smaller storage option. The WR14 is wall-mounted and is 1'x4' or a 2-pack in size. It can securely carry 300 pounds in total. Like the one mentioned above, this boasts of a hassle-free, one-person installation. No need to worry about installation anymore because it can be easily done by one person. This includes all the hardware you need to put up the wall shelf.
It also boasts its sturdiness and stability. Having a buckle design and velcros prevent the bracket from falling or bending. This can be installed in a concrete wall or wall studs. There are different devices and two color options for this product.
You also need to constantly take care of your athletic gear including your bikes. This accessory is made of cold-roll steel and has a weight capacity of 165 pounds. Its arms can be folded when not in use and won't get in the way even if you install them in your vehicle. It has adjustable and flexible straps that could hold up to four bikes of different frame sizes. Its tiltable mainmast can lift bikes easily, swinging them up, down, forward, and backward. These movements make it easier to lift the bikes. Then, the rack can just return to its original position, thanks to the anti-wobble knob. Its maximum weight capacity is 165 pounds and its steel structure is durable, of high quality, and protected with a powder paint finish. With this accessory, there's no need to worry if the rack is firmly secured in its position.