Y

our house is a mess.
You have been trying to juggle two jobs at the same time as well as complete your assignments in graduate school that you didn't have the time to fix your space anymore. Now it's school break and you have already taken care of your mom's hospital bills which means you can drop your second job. And as we write, you are now at home where you can rest from all the stress life has been giving you lately. You can finally breathe and even take a vacation. You were about to lie down on your sofa when you noticed there was little space to move around your living room because of too much clutter. You have accumulated too much waste over the past couple of months that went unnoticed because you were so busy trying to fulfill all the hats that you wear. When did your space become this dirty?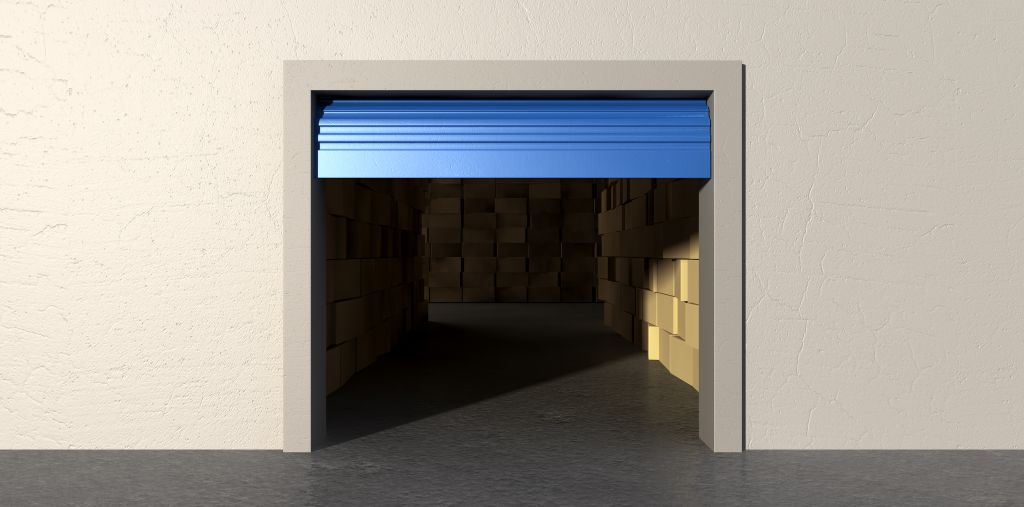 After this realization, you start planning to do some major clean-up the next day. You throw out all the trash that has been making your space filthy and smell bad. You pick up cleaning materials and start washing everything with soap, from the ceiling to the floor. You check for cracks and holes and repair them instantly. You call the help of your friendly neighbor and the neighborhood's trusted handyman to help you with the repairs. You decide to do a paint job so that your place can look and feel brand new.
But even if you've already done the clean-up, there is still not much space in your home. You notice that you've got a lot of stuff, and by a lot we mean, you don't have space for it in your house. The next logical thing to do is to find new homes for things that don't serve you anymore. You host a garage sale online and in-person to get rid of everything that hasn't been serving you anymore for more than a year or so. Some stuff you also decided to give to your friends who enthusiastically accepted your gift.
So now that you've gotten rid of these things, the next step for you to do is that you maximize every space in your home so that they can serve their primary function. The garage for instance is primarily used for storage. You can buy new things inside your home if your old things can be properly stored in your garage. What you need to do is to install smart storage solutions so that you can maximize your space and organize your belongings in a neat fashion that will make everything accessible to you.
We listed down items from FlexiMounts here:
CLASSIC 2-PACK 1′ X 4′ WALL SHELVING
Price: $79.99
If you don't have much space, you might need a smaller storage option. The WR14 is wall-mounted and is 1'x4' or a 2-pack in size. It can securely carry 300 pounds in total. Like the one mentioned above, this boasts of a hassle-free, one-person installation. No need to worry about installation anymore because it can be easily done by one person. This includes all the hardware you need to put up the wall shelf.
It also boasts its sturdiness and stability. Having a buckle design and velcros prevent the bracket from falling or bending. This can be installed in a concrete wall or wall studs. There are different devices and two color options for this product.
Your ceiling can actually be a good space for your belongings stored in the garage. Maximize its storage capacity by having ceiling-mounted storage options installed. This overhead storage rack has a weight capacity of 800 pounds. It is 4'x8' in size and its height can be adjusted from 22 to 40 inches, meaning it provides up to 150 cu. ft of storage. Made of cold-roll steel like the other products, it is also waterproof and has that signature FlexiMounts integrated grid design. It can also be easily installed, coming with the trusty step-by-step instruction and installation template. Everything will arrive in one box on your doorstep. You won't be afraid if it will fall from the ceiling because it comes with high-quality screws and all the hardware of this product has gone through strict quality tests. Note that this is compatible with joist spacing of less than or equal to 24".
Another overhead storage rack is this classic product. It offers vertical support and longer ceiling brackets. It will prevent the shelf from falling from the ceiling because it is secured to the wall. Its weight capacity is 400 to 600 pounds and the height can be adjusted from 22 to 40 inches. It is made of cold-roll steel that is guaranteed to be of their belongings damaged from water. It could store seasonal items such as athletic gear they will only use for winter or for summer. This comes with an integrated grid design, a standout design from those available in the market. This comes in black and white and has different storage spaces: 4' x 8', 4' x 6', 3' x 8', 3' x 6', and 2' x 8'.
There are items that you use more often and should be more easily accessible. For these items, we use wall-mounted shelves because you don't need a ladder to reach them anymore. This wall-shelving product from FlexiMounts has a weight capacity of 200 to 400 pounds in total. It is of high-grade powder-coated steel that guarantees stability and security of anything you store inside of it.
When this arrives at your house, all hardware would be included in the package including a manual to guide you in installing this storage option. The design is the signature of FlexiMounts: a buckle design that comes with velcros to avoid anything from falling. It has undergone strict quality tests so you can be assured that it's made of top durable material. Buy this if you have wood studs and a concrete wall. FlexiMounts also provide this with thicker screws, compared to other furniture stores that only use thinner screws.