Y

ou are at that age when you and your friends always host parties. Or you're at that age when your social circle is celebrating so many milestones in their lives. Your friends are getting married. Your sister just got engaged. Your kids are graduating from middle school and college. Your parents are visiting you for the holidays. Your friends, who just came back from living abroad, are back in town. Then, there are also sad celebrations such as your high school teacher recently passed away and your best friend since grade school is moving to the other side of the country.
So much is happening around you which also means you've been getting tons of invitations to parties everywhere. The extrovert that you are, you enjoy jumping from one friend's place to another. You enjoy the conversations, the food, the dancing, and the music. But it also pressures you to pull off great occasions yourself.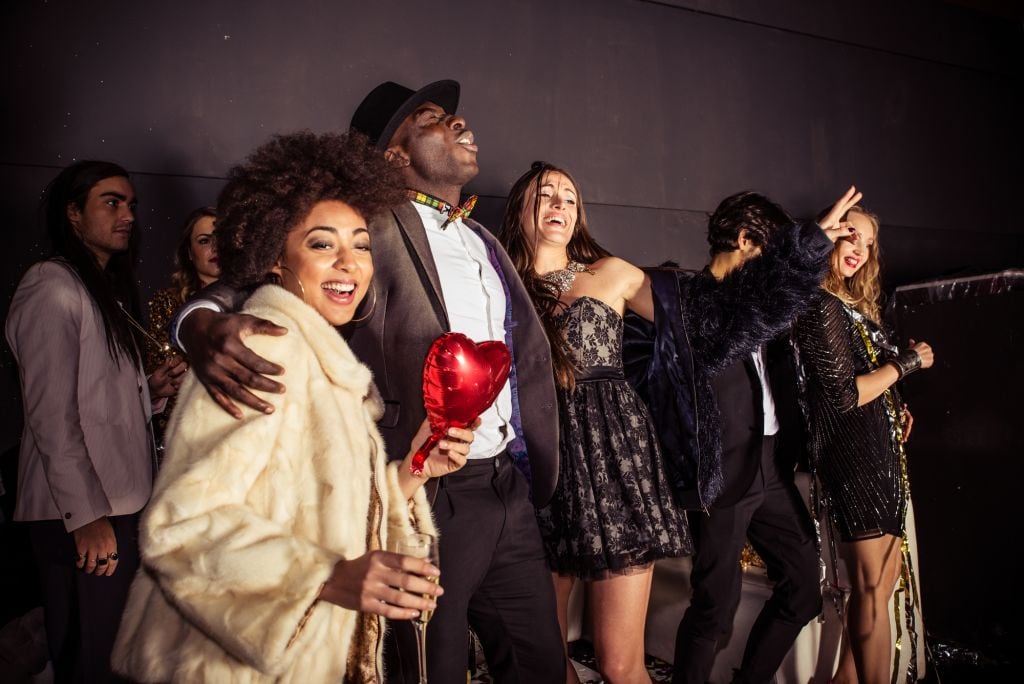 How will you make your gathering stand out from all your relatives and friends having these dinners, parties, and celebrations? You've probably already run out of ideas on how to make your dinner memorable for these people who are also most likely attending parties every week.
Why not start from a place of intimacy? Make your guests feel at home at your home. You'd want to give them a different ambiance this time so you don't want to host another party in your dining area where they will chill in your living room afterward. Why not consider your garage as the next venue where you'll hold your intimate party? You can roll the doors up so that your party congregation can be led to your backyard or garden afterward. Having your party in the garage means you have less cleaning to do when the guests come home. Having your party in the garage gives a different laid-back vibe that your guests would welcome as a breather from all the fancy parties they have been attending as of late.
This also means that your belongings kept in the garage must be organized and stored properly. Your garage must be properly cleaned, free of pests, and clear of damages and cracks. You must have proper insulation installed and the painting of your walls must be intact. We listed down smart storage solutions that you can install in your garage so that you may maximize its floor space for the party that you are about to host.
FlexiMounts has wall shelving options that feature three levels of storage. The company boasts a patent design in a structure where you don't need any tools to adjust the product. The weight capacity of this wall shelf is 300 to 450 pounds in total. You may adjust the height of each level according to your actual needs. It comes in two sizes that you can choose from: 1'x3' and 1'x4.' It is made of powder-coated steel that is guaranteed to be of high quality. Like the other products, even though this is on three shelves, it can also be easily installed by one person. It is also compatible with use in wood studs or a concrete wall.
This wall shelving will make use of corner space that can guarantee to optimize your garage space. It can be used as a corner shelf or a 2-pack shelf. Like the other wall shelves and overhead storage racks from FlexiMounts, this item also features an integrated grid design. It's easy to install by one person because the package comes with all the necessary hardware. An installation template will also help locate where to mount the holes. Dad may install it in wood studs or a concrete wall. For additional storage, this is compatible with FlexiMounts GRH2/GRH2B and hooks GRH1/GRH1B.
This wall-shelving product from FlexiMounts has a weight capacity of 200 to 400 pounds in total. It is of high-grade powder-coated steel that guarantees stability and security of anything you store inside of it.
When this arrives at your house, all hardware would be included in the package including a manual to guide you in installing this storage option. The design is the signature of FlexiMounts: a buckle design that comes with velcros to avoid anything from falling. It has undergone strict quality tests so you can be assured that it's made of top durable material. Buy this if you have wood studs and a concrete wall. FlexiMounts also provide this with thicker screws, compared to other furniture stores that only use thinner screws.
Get FlexiMounts' classic overhead storage rack that offers vertical support and longer ceiling brackets. It will prevent the shelf from falling from the ceiling because it is secured to the wall. Its weight capacity is 400 to 600 pounds and the height can be adjusted from 22 to 40 inches. It is made of cold-roll steel that is guaranteed to be of their belongings damaged from water. It could store seasonal items such as athletic gear they will only use for winter or for summer. This comes with an integrated grid design, a standout design from those available in the market. This comes in black and white and has different storage spaces: 4' x 8', 4' x 6', 3' x 8', 3' x 6', and 2' x 8'.
This overhead storage rack has a weight capacity of 800 pounds. It is 4'x8' in size and its height can be adjusted from 22 to 40 inches, meaning it provides up to 150 cu. ft of storage. Made of cold-roll steel like the other products, it is also waterproof and has that signature FlexiMounts integrated grid design. It can also be easily installed, coming with the trusty step-by-step instruction and installation template. Everything will arrive in one box on your doorstep. You won't be afraid if it will fall from the ceiling because it comes with high-quality screws and all the hardware of this product has gone through strict quality tests. Note that this is compatible with joist spacing of less than or equal to 24".