T

here are many things you can do in the garage, being that it's a huge vacant space. Unlike rooms in your house, the garage doesn't house any furniture that is used on daily basis. It's not like you have a sofa and a TV in your garage where you couldn't do anything else other than watch TV or lie down and read a book.
There is room to move around in your garage which allows you to be able to do anything in it. You can exercise at home in the garage. You can hold an intimate dinner with the love of your life inside the garage space. You can have a yard sale. You can start a business and store your inventory in the garage. You can even have your own roller skating rink when there is enough space.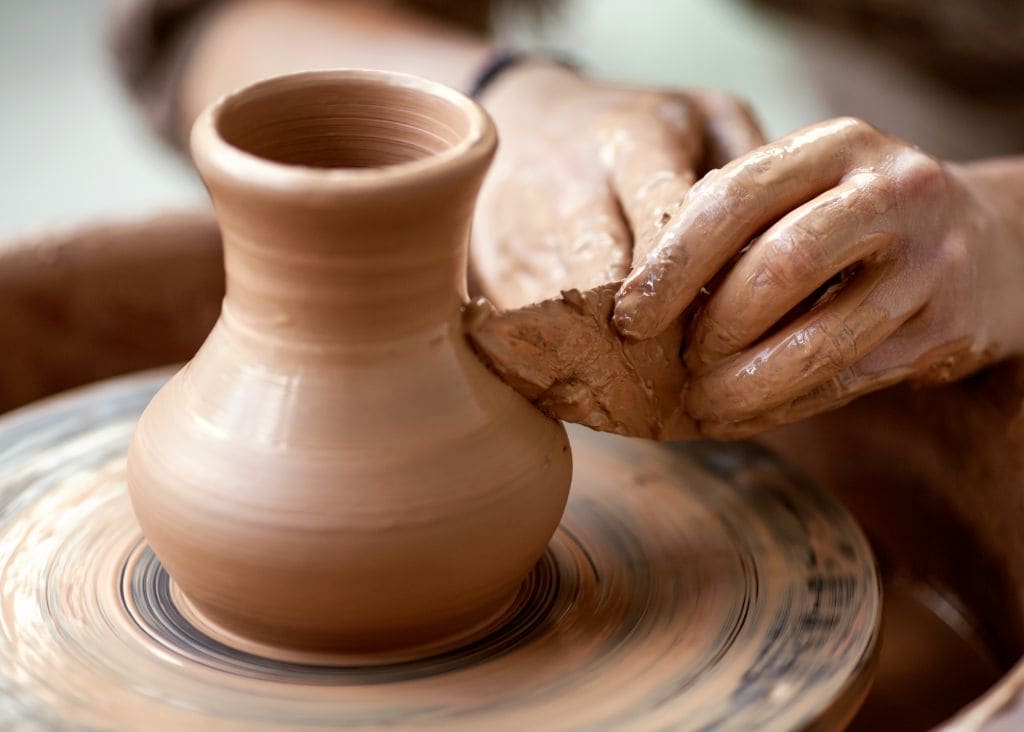 One thing that you can also do in the garage is making crafts, woodworks, metalworks, sewing, crocheting, sculptures, pottery, and the like. Here are some ideas of what you can create in your garage:
1. Any piece of wooden furniture
You can easily set up a workbench and start your work. You most probably need a saw, a ruler, a pencil, a hole driller, a hammer and nails, paint, and of course, the wood. Many people get attuned to their love for woodwork when their garage is clean and they can do a lot of woodwork inside.
2. Repurposed clothes
Having problems making patterns? You can always repurpose your old ones and follow their already existing patterns. You just need a sewing machine to make your old clothes new again. You can even experiment and make bags or shoes out of jeans. You can make a skirt into a top or a jacket—the list goes on. The bottomline is you have a space in the garage for sewing and keeping your essentials organized and neat.
3. Metal jewelry
You can also work with metals or minerals in the garage, making your very own customized bracelets, earrings, necklaces, and rings. If there's a color you want to achieve, you can always cover it with paint your main materials. This hobby includes a lot of scrutinies that you mean you have to be extra careful in finishing your pieces or it can lead to its demise.
4. Pottery
Since the pandemic, more people have been addicted to making ceramic pots, mugs, and the like. You can buy your own, painted and glazed, or you can make yours right in your garage. Your hands must be soft and not tense when dealing with soft clay. This can destroy the shape that you are going for. Isn't it everyone's dream or at some point in our lives, we have romanticized the idea of having our own workshop at home and making our own ceramics?
But before all of these can happen, you need to take a look at your garage and see if it needs a major overhaul. If your answer is yes, then it's time to do some major cleaning and renovations. You can help free up space in the garage by installing smart storage solutions such as overhead racks and wall shelves from FlexiMounts:
Price: $139.99 - $449.98
This is a classic overhead storage rack that you'd want to get your hands on. It offers vertical support and longer ceiling brackets. It will prevent the shelf from falling from the ceiling because it is secured to the wall. Its weight capacity is 400 to 600 pounds and the height can be adjusted from 22 to 40 inches. It is made of cold-roll steel that is guaranteed to be of their belongings damaged from water. It could store seasonal items such as athletic gear they will only use for winter or for summer. This comes with an integrated grid design, a standout design from those available in the market. This comes in black and white and has different storage spaces: 4' x 8', 4' x 6', 3' x 8', 3' x 6', and 2' x 8'.
Price: $79.99–$369.98
For items that you need to be accessible on a regular basis, it's best to store them on a wall shelf where they can easily be reached by hand. This wall-mounted storage solution from FlexiMounts comes with all the necessary hardware which makes it easier to install in a concrete wall or wall studs. It's 2x6 in size and could carry 400 pounds in total. It's made up of top-of-the-line, powder-coated steel that has undergone quality tests. Its buckle design comes with velcros, a feature that prevents it from falling. Homeowners may play around with installment because of the product's flexible layout with various combinations and different stud spacing. This unit comes in either black or white. It is a certified classic FlexiMounts product.
Price: $229.99
This classic ceiling-mounted solution is made of quality, cold-roll steel. Its weight capacity is at 600 pounds and you may adjust the height from 22 to 40 inches. It has 4'x8' dimensions and comes in colors of black, white, and hammertone. Like other FlexiMounts storage solutions, it features an integrated grid design that is waterproof and can be easily installed following an installation template. All of the components will come in one box.
Price: $129.99
This is another wall-mounted storage type of unit from FlexiMounts. It's made of powder-coated steel with a heavy gauge steel construction that can safely carry up to 400 pounds. Its size is 2'x4' and comes in two levels. It has a buckle design with velcros that will prevent the brackets from bending or falling. You may opt to use thicker or thinner screws. It is suitable to be secured to either a wall stud or solid concrete wall. You can install these in various combinations, using different stud spacing.