W

hen we hear of "decluttering," we get the mental image of spending hours and hours in an unorganized, enclosed space. While this may not be entirely wrong, everyone would echo that the sentiment of managing a cluttered space is difficult, to put it mildly. Decluttering is never a piece of cake, especially if we are talking about days or months or–God forbid–years-worth of mess. After all, everyone goes through the same journey – we struggle in decluttering and keeping our space organized and squeaky clean. Even clean freaks struggle with the same problem once in a while. And if you think there is only one effective cleaning method, it is time to debunk that myth. There are different approaches to different problems, in general. So to say that organizing is only effective if you follow one school of thought, like the KonMari Method, shut that idea right away.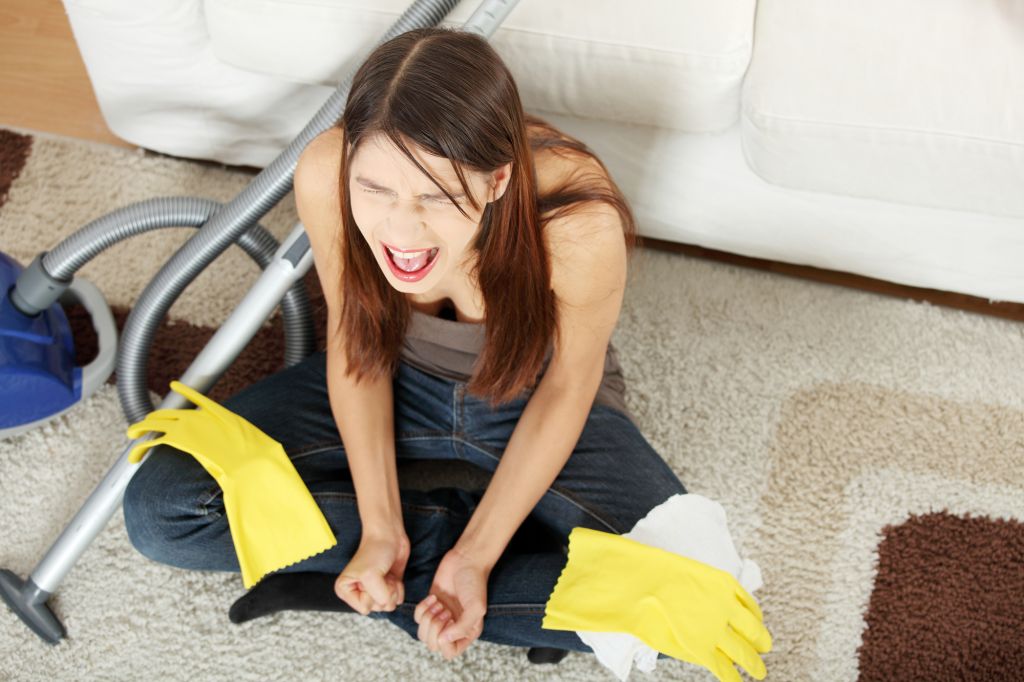 Aside from that misconception, there are a lot more floating around that need to be debunked. While some may have a string of truth in them, they cannot be perceived as the only truth. So, read on to learn and de-learn the most common myths that cloud decluttering.
Decluttering Myth No. 1: You need to stay organized all of the time
This brings us to the question, "Is it totally possible to be organized 24/7?" Sounds absurd, right? How in the depths of the earth does one have time to constantly clean and organize one's space? We have to recognize the fact that we play different roles – a parent, a child, a manager, a friend, a cook, etc. We could not possibly be all at once. So, to say that one needs to stay organized all of the time is like saying that the trip to the moon is just a stone's throw away – impossible.
One may argue, "How about those who are clean freaks?" Believe it or not, dirt, dust, and mess escape them, too. Clutter will eventually accumulate no matter how much vacuuming or mopping you have done in an area. So, do not fuss over the little mess that somehow forms in your place. The right mindset, though, is to have the determination to clean up eventually. Being too lax may bring worse decluttering problems.
Formulate a routine and cleaning schedule, whichever fits your time, say, every other day or twice a week. Do not force yourself to tidy up every day. Doing so, especially when you are tired and stressed from work or interpersonal relations, it would only lead to harboring negative feelings over staying organized unless cleaning is your method of destressing. What you should take note of is not to feel burdened when accomplishing tasks related to decluttering and staying organized. Because if you do, it will only make you feel frustrated, which is counterproductive when you want to finish tidying and organizing.
Decluttering Myth No. 2: You only need to declutter once in a while
This myth is the complete opposite of the first item. While we have established that organizing 24/7 screams impossible, doing it only once in a while may be the reason for your chaotic space. After all, as the saying goes, too much or too little of something is harmful.
Again, to emphasize the previous point, decluttering needs to be a regular, routine kind of process. When you spread out your schedule of cleaning, the burden will lighten. On the contrary, doing it only once a month will make you build to burnout. No one wants to spend hours and hours in your precious day just cleaning. It will only make you hate cleaning and swear to never step foot in the space again.
Train yourself to be consistent. Maybe you can allocate 15 minutes a week for cleaning. And deep clean once every two weeks to one month. Both schedules seem manageable and will help you maintain an organized space.
Decluttering Myth No. 3: A messy person is a lost cause
While it is true that old habits die hard, a person is never stagnant. One is capable of changing things, even habits and attitude, if he puts his mind to it.
A naturally messy person can become organized. After all, being organized is not a trait that is unchanging, but it is a skill that can be learned. Over time, and little by little, one can eventually become an organized person through willpower and patience.
Do not put too much pressure on yourself. Learning a skill is never a one-night thing. It is a process. So, trust yourself and exert effort into making yourself an organized person. You can do it. Really.
Decluttering Myth No. 4: A proper storage is not needed when you are an organized person
Quite the contrary, every organized person knows the value of utilizing durable and proper storage. It comes naturally that when you declutter and sort out what needs to be thrown, donated, reused, and kept back into the garage, a storage system will help you maintain a clean and tidy space.
Organizing your garage can be a daunting task. For one, you cannot simply give up your vehicle space to make way for more items to be stored on your garage floor. So, trying to fit all your stuff and sharing it with your car can mean a lot of calculation and creativity.
The smart solution for all your woes is installing an overhead garage storage rack. Optimizing the ceiling space and converting it into a storage space would be the perfect solution to decluttering the garage. The unused overhead space can become your haven to store important stuff that needs a new home outside your living space.
One such fantastic storage is the Fleximounts GR48F Basic 4′ X 8′ Overhead Garage Storage Rack. The heavy cold-rolled 14 gauge steel construction ensures long-lasting use and provides safety loading up to 600 lbs with ⅜" plywood or thicker. The high-quality screws supplied in the package are thicker than industry standards and have gone through strict tests.
The rack is also height adjustable to suit your needs. It can go from 22 to 40 inches dropdown and provides up to 105 cu. It is beyond comparison to other racks available in the market with a maximum of 33 inches ceiling drop down and a maximum of 88 cu. ft. of storage. The dimensions of the GR48F are 96 x 48 x 22-40 inches.
Moreover, the GR48F Basic 4′ X 8′ Overhead Garage Storage Rack offers installation practicality as it can be both for parallel and perpendicular installation. In either case, you only have to ensure that the vertical posts are 48 inches apart. If your garage's ceiling is finished with drywall, you can use a stud finder to locate the ceiling joists.
The rack consists of four corner triangles and two frame reinforcement bars. The rack is a specially designed vertical post allowing embedded deck mounting. And for added peace of mind and security, it has multiple mounting points for attaching the deck and frame firmly with tapping screws.
This Fleximounts overhead storage rack provides space for flexibility and creativity as you can customize the color of the wooden decks or, even better, recycle the old wooden boards that you have lying around the garage or lawn. But note that the recommended size is 4'x8' and has a thickness of at least ⅜". Also, you can choose Fleximounts wire grids as a base or deck for the rack. Either way, it provides sturdy storage for all your unused and seasonal items.
Do not worry about the installation, as it is easy to comprehend with the installation instructions and template that go with the package. And you do not need to be a construction expert to do such a garage project.