M

other's Day may already be over in your part of the world but everyday, we celebrate moms. They are considered to be the light of every home, bearing children to grow the family and being in charge of everything about the household. Aside from that, they also live busy lives as employees or girl bosses. Some assume leadership roles and lead a group, department, company, or even the country. Needless to say, we are talking about fierce and powerful women.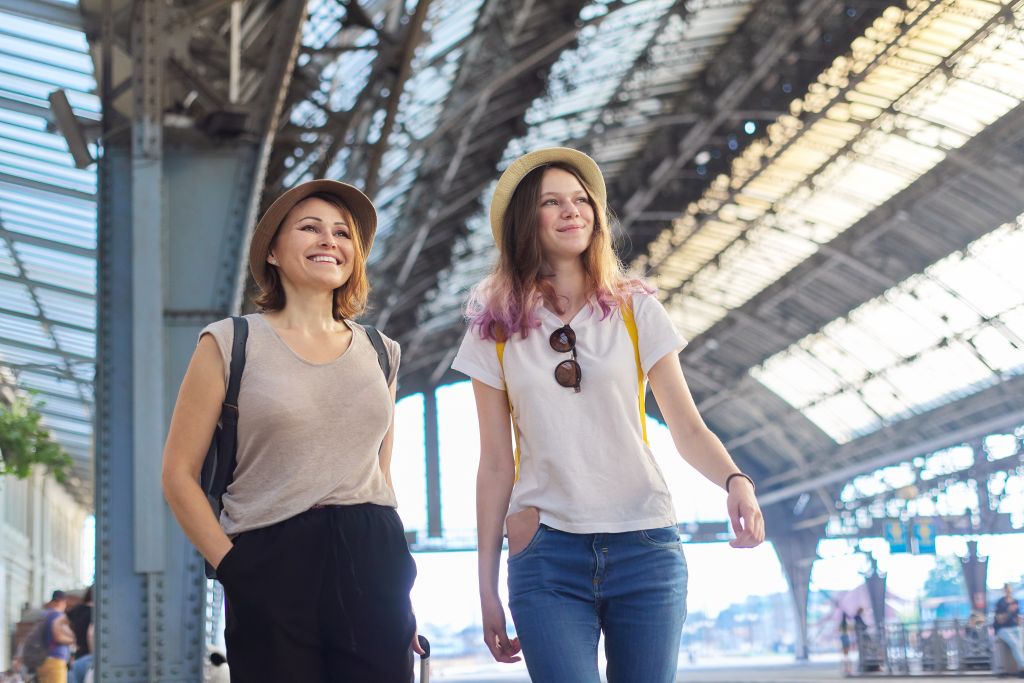 These women lay the foundation for the backbone of society. After nine months of pregnancy and eight hours of labor, these women have assumed a lifelong responsibility as soon as they leave the hospital and take their newborn home for the very first time. But sadly, this intact relationship eventually ends. After the children's time at home with the immediate family, they set off to build their lives elsewhere, on their own. Moms are somehow forgotten, neglected, and left to their own devices. Maybe we haven't noticed it; maybe most did but chose not to acknowledge it. Our relationship with our mom drifts apart when we leave home.
We prioritize work or our friends more than spending quality time with the family. We slowly become absent in what used to be regular family gatherings because we're going to go somewhere with our friends. We fall prey into forgetting our value for our moms just because we don't get to see them that often.
It doesn't change the fact that moms are very understanding. They know that eventually this will happen when their kids grow up. Even though there will be times of struggle, they know that the highs outweigh the lows. Even though goodbyes in their motherhood life would be painful, they know that their love is unconditional. They might not see their kids that much anymore but they'll always be a present figure in their lives, especially with all the lessons they taught their children growing up. What they can only wish is that they've prepared their children well enough for their individual adult lives.
But this goes with saying that we should never take our mothers for granted. Even though there will be lots of times that we don't see things eye to eye, our love for our mothers and vice versa will always prevail. So Mother's Day may already be over, but we should never forget to take our moms out for dates, to make them feel special and loved. Go see your mom often. Drop the excuses that you are too busy with work and you can't squeeze in a quick date with mom, even if it's just going to be twice a month.
Plan your date according to your mom's personality. She might be the outgoing type so prepare an outdoor activity you both can experience for the first time. You know that she has always wanted to do this but couldn't because the little left for herself before was spent for sleep. Before, she might not have had the budget because the money was for the family. Since you now have your own job, you can finally pay it forward and treat your Mom to a special date.
Below are some spots you can explore with your mom at any time of the year. Remember that what matters the most to your mom is that she gets to spend the time with her kid and to create new memories with the people she loves.
1.Museum / Bookstore / Library / Vintage Music Store
Go on a cultural date with your mom. If you've already frequented a lot of the museums in your city or town, why not have a road trip to another one in a different city? Or if it's the same museum, you don't have to worry about seeing the same thing because exhibitions change from time to time. We guarantee that no matter how many times you see something, the experience will always be different from the first time you do.
You can complete the day by visiting a bookstore or a library where you can check out new books together. If your mom is a bookworm, you would love to discuss authors, book titles, and subjects. You can even join a book circle if there's any or start one of your own. This can be a great bonding time with your mom who probably misses talking about art and books with you.
Plus, you can visit a vintage music store and shop for some old records. You can pick your mom's brain on the music of their generation and which ones would be worth buying.
2. Beauty and Wellness Centers
They say a mom's job never ends. We know how tiring it is for them to take care of everything even after their office hours end. They never get the time to rest so taking some responsibilities off their chest and giving them a day of pampering would be a luxury to them.
Surprise your mom by having a full beauty and skincare schedule for the day. Go get her hair styled by an expert hairstylist who can bring out her beauty to a different level. Pamper her with a foot and hand spa followed by a mani-pedi session. Offer to get her eyebrows shaped and her lashes lifted. Then, seal the day with a relaxing body massage at the spa, a session so relaxing she might even fall asleep.
3. Out of-Town Destination / Adventurous Excursion
If you know your mom by heart, you would know her dream destination. Surprise her with a ticket, a hotel reservation, and booked experiences. Your mom is in for a trip of a lifetime. After being at home for so long, she will finally get that much needed change in scenery and have a new adventure with her kids. Don't forget to bring a camera so that you can document this special trip.
You can also take your mom out to the mountains, caves, waterfalls or the beach if she's quite the adventurer. There are tons of activities you can try in the wild outdoors.
4. Home
Last but not the least, you can spend a day with your mom at home. You can bring out the old photo albums and reminisce about the good old days together. You can cook her favorite recipe and be reminded of your childhood days. You can watch your favorite movie together. You can be nifty and do some arts and crafts. Or you can plan a get together and hold it in the garage. Declutter and install smart storage solutions so that the party will be in full swing when the guests arrive.