Y

ou've probably heard of the many uses your garage can transform into.
Since it's a vacant space when your car isn't there, you can literally do anything you want inside of it. You can make it a roller skating rink or a venue for your next intimate party or dinner with loved ones. You can make it the space for your home gym or your workshop area where you do different crafts involving metals, wood, and ceramics. You can even start a business in your garage where you can keep the inventory there or start developing ideas for the company that you are trying to built or expand.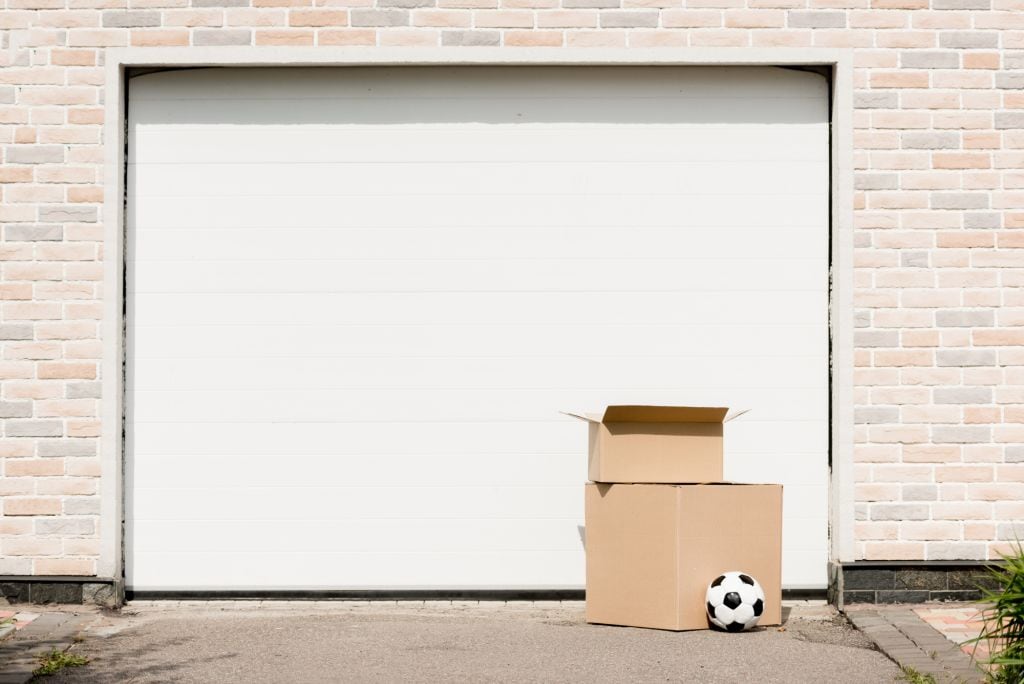 Again, the bottomline is that there are many things you can do in your garage. But what if you don't want to do any of these? You just want a clean and organized garage whose only function for your household is to keep your car safe and sound when it's not in use.
This is completely valid, and exactly what garages are made for. So before you aspire to do things other than storing your car in your garage, you have to make sure first that your garage is ready in the firs place.
Here are steps to ensure that your garage is in good condition before deciding to make any upgrades. If you want your garage to stay as is, then at the very least make sure it's clean and that all your items inside are tidy and organized.
1. Your garage must have proper insulation.
The temperature in the garage changes depending on the temperature outside. Consider installing insulation and weather stripping to ensure that it won't heat up so badly on summer and be extremely cold on winter days.
2. Check for cracks and holes in your garage.
You don't want to see your wall cracking up and having holes. Before doing any major upgrade in your garage, make sure you have already repaired these small problems. If you don't know how to, you can always ask a member of the family or hire a professional to fix the holes and cracks.
3. Make sure your garage door is functioning properly.
It's much better to have one that is powered by a remote control. Not only is it much more convenient, it also means you don't necessarily need a key to open your garage door. You also don't have to slide it up and down everyday, which can cause friction and damage where the door is hinged on.
4. Check for paint that is wearing off.
Determine if your garage needs some repainting. Sometimes, it can already fully transform when you do a painting project. You can also hire a professional if you are not confident with your painting skills. You can also make a fun bonding out of it if you call your partner and children to enjoy repainting the garage for yourselves.
5. Look at any signs of pests.
You don't really want to be inviting any pests to your garage which often leads to your house. Make sure you've checked and cleaned every nook and cranny so that you can shoo away cockroaches, rats, or other yard animals.
6. Install smart storage solutions.
Your garage can very much fit your car even if you also use the garage as a storage area. How? These overhead garage racks and wall shelves are up on the wall and ceilings, which means your floor is freed of any belonging. Your items will be much more organized when you step into your garage. You can keep the seasonal items in the overhead shelves because they don't need to be accessed regularly. You can keep the more regularly used items in the wall shelves because that is much easier to reach.
Here are FlexiMounts' smart storage solutions that you can choose from:
The weight capacity of this rack is between 400 to 600 pounds and the height can be adjusted from 22 to 40 inches. It is made of cold-roll steel that is guaranteed to be of high quality after undergoing rigid tests. This is also a waterproof product that could avoid getting your products damaged from water. It could store seasonal items such as athletic gear you only use for winter or for summer. This comes with an integrated grid design that makes it stand out from others available in the market. This comes in black and white and you may choose from different storage spaces: 4' x 8', 4' x 6', 3' x 8', 3' x 6', and 2' x 8'.
If one of your worries is installation, don't worry because this can be easily installed by following the step-by-step manual and installation template that comes with the product.
This wall-mounted storage solution from FlexiMounts comes with all the necessary hardware which makes it easier and faster to install in a concrete wall or wall studs. It's 2x6 in size and could carry 400 pounds in total. It's made up of top of the line, powder-coated steel that has undergone quality tests. Its buckle design comes with velcros, a feature that prevents it from falling. Homeowners may play around with installment because of the product's flexible layout with various combinations and different stud spacing. This FlexiSpot unit comes in either black or white.
This accessory is made of cold-roll steel and has a weight capacity of 165 pounds. Its arms can be folded when not in use and won't get in the way even if you install them in your vehicle. It has adjustable and flexible straps that could hold up to four bikes of different frame sizes. Its tiltable mainmast can lift bikes easily, swinging it up, down, forward, and backward. These movements make it easier to lift the bikes. Then, the rack can just return to its original position, thanks to the anti-wobble knob. Its maximum weight capacity is 165 pounds and its steel structure is durable, of high quality, and protected with a powder paint finish. With this accessory, there's no need to worry if the rack is firmly secured in its position.