P

eople dream of extravagant garages. They think of living in mansions and having a garage that can house a hundred cars. Or if not that grand, they at least want a garage to serve many functions for them aside from storing their cars. They'd want a garage where they can host intimate events or prepare a romantic dinner with their partner. They'd want a garage where they can exercise and break some sweat. They'd want a garage where they can keep their athletic gear and/or have their own roller skating rink. They'd want a garage where they can have their own workshop—be it for their sculptures, pottery, crafts, or woodworks. Or if they have a start-up business, they'd want a space where they can set up shop for the meantime to house their inventory or where they can cook up ideas for their next collection or marketing campaign.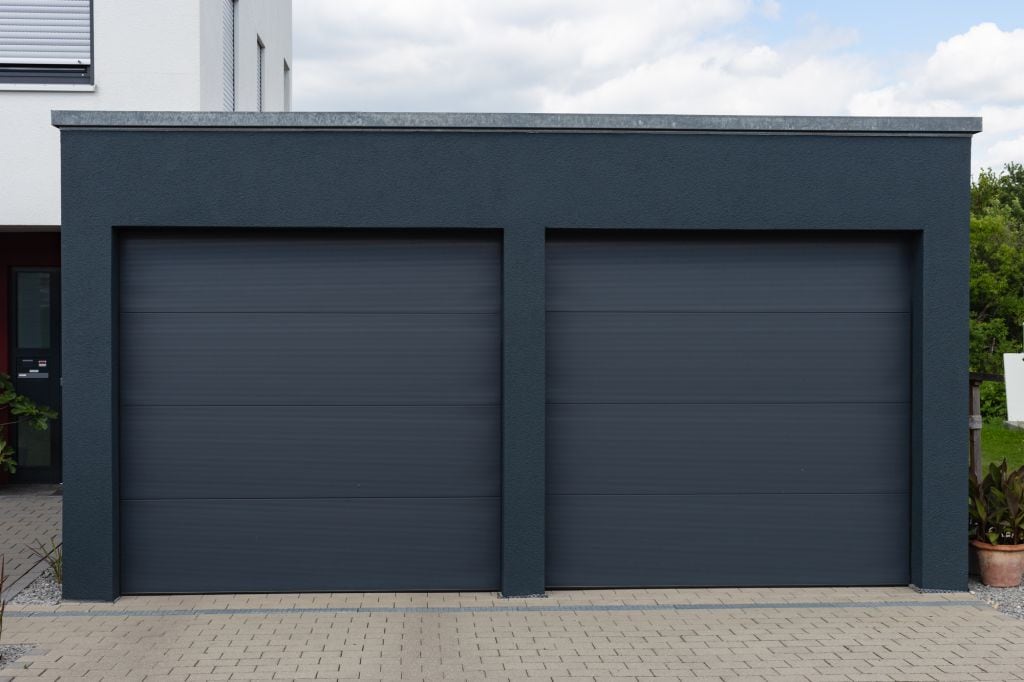 Except for a huge garage with a hundred cars, you don't really need much to have your dream garage. You can even just make changes with your garage at the moment and you can already make that dream a reality. So instead of just dreaming or aspiring for one, start planning out how you can upgrade your clean garage and clean and organize the items it houses.
As per usual, you can't skip the decluttering phase. You go on hoarding items and over time, you realize they don't really have any use for you. Get rid of the items that you no longer need by selling or donating them or giving them to your relatives and friends. If they're not working or cannot be used anymore, discard them instead of keeping trash in your garage.
After decluttering, you have to allot time to clean your garage from ceiling to bottom. Sweep away all the dust and mop the ceiling and the floor. Check corners and walls for cracks and holes. Decide if any area needs a painting job. If you can't do some repairs by yourself, call an expert or a professional to help you out. You can install insulation if you deem that you need that in your garage. Once you've ticked off all the basics, it's now time to organize the items you'll keep so that you are able to maximize the storing capacity of your garage and leave the floor open for all the many uses it can serve you.
We listed down storage units from FlexiSpot that you can install before you can breathe life into your dream garage:
For items that you will be using on a regular basis, store them in a wall shelf where they can easily be reached by hand. This wall-mounted storage solution from FlexiMounts comes with all the necessary hardware which makes it easier to install in a concrete wall or wall studs. It's 2x6 in size and could carry 400 pounds in total. It's made up of top of the line, powder-coated steel that has undergone quality tests. Its buckle design comes with velcros, a feature that prevents it from falling. Homeowners may play around with installment because of the product's flexible layout with various combinations and different stud spacing. This unit comes in either black or white. It is a certified classic FlexiMounts' product.
WS SERIES ADJUSTABLE 3-TIER WALL SHELVING
If your garage isn't that wide and you want multiple shelves, FlexiMounts has this wall storage option that feature up to three levels of shelves. The company boasts a patent design in structure where you don't need any tools to adjust the product. The weight capacity of this wall shelf is 300 to 450 pounds in total. You may adjust the height of each level according to your actual needs. It comes in two sizes that you can choose from: 1'x3' and 1'x4.' It is made of powder-coated steel that is guaranteed to be of high quality. Like the other products, even though this is in three shelves, it can also be easily installed by one person. It is also compatible for use in wood studs or a concrete wall.
If you want ample vertical support and longer ceiling brackets, then this classic ceiling-mounted rack is for you. It will prevent the shelf from falling from the ceiling because it is secured on the wall. Its weight capacity is 400 to 600 pounds and the height can be adjusted from 22 to 40 inches. It is made of cold-roll steel that is guaranteed to be of high quality after undergoing rigid tests. This is also a waterproof product that could avoid getting your products damaged from water. It could store seasonal items such as athletic gear you only use for winter or for summer. This comes with an integrated grid design that makes it stand out from others available in the market. This comes in black and white and you may choose from different storage spaces: 4' x 8', 4' x 6', 3' x 8', 3' x 6', and 2' x 8'.
This can be easily installed by following the step-by-step manual and installation template that comes with the product.
HOOKS 4′ X 8′ OVERHEAD GARAGE STORAGE RACK
Maximize safety and stability with this Amazon Best Selling product from FlexiMounts. It can carry up to 600 pounds of weight and is 4' x 8' in size. Its height can be adjusted from 22 to 40 inches and it is made of cold-roll steel. Again, it comes with a Step-By-Step instruction and installation template so don't worry too much about the installation process. It is also waterproof like the other products which makes it a great storage option for seasonal items that are mostly tucked away during the year. This will arrive in one box including accessories you may attach to it. You could attach four pieces of flat hooks or the GRH1 or two pieces of utility hooks (also included) or the GRH3. These hooks offer additional storage for your items.