The 2022 Beijing Winter Olympics kicked off last February 4 with elaborate and mesmerizing opening ceremonies. This year's Winter Olympics is set to break records and mark a lot of firsts. Crowd favorite figure skater Yuzuru Hanyu of Japan defends his title and attempts to get back-to-back-to-back golds. Warm countries like Haiti and Saudi Arabia participate in the Winter games for the first time. A little bit of a trivia is that there is no equivalent word in the native language of Haiti for winter. Next up would be Jamaica which enters the Olympic stage after 24 years in the bobsleigh event. And then there is American snowboarder Chloe Kim who shot to global stardom as the youngest female athlete to bring home the gold medal. There are 109 medal events across 15 sports. And this year, seven new events are added namely Mixed Team Snowboard Cross, Mixed Team Short Track Relay, Mixed Team Ski Jumping, Mixed Team Aerials, Men's and Women's Big Air or Freestyle Skiing, and Women's Monobob. The parade of athletes was one of the highlights of the opening program. And you begin to wonder as they carry their respective country's flags, the pride they have in their hearts as they walk, and up to some extent the training they had to undergo and endure to reach the Olympic stage. We have an idea that they spend grueling hours in the gym to condition their bodies and perfect their routines and skills, but we can only see the surface through media interviews and social media posts.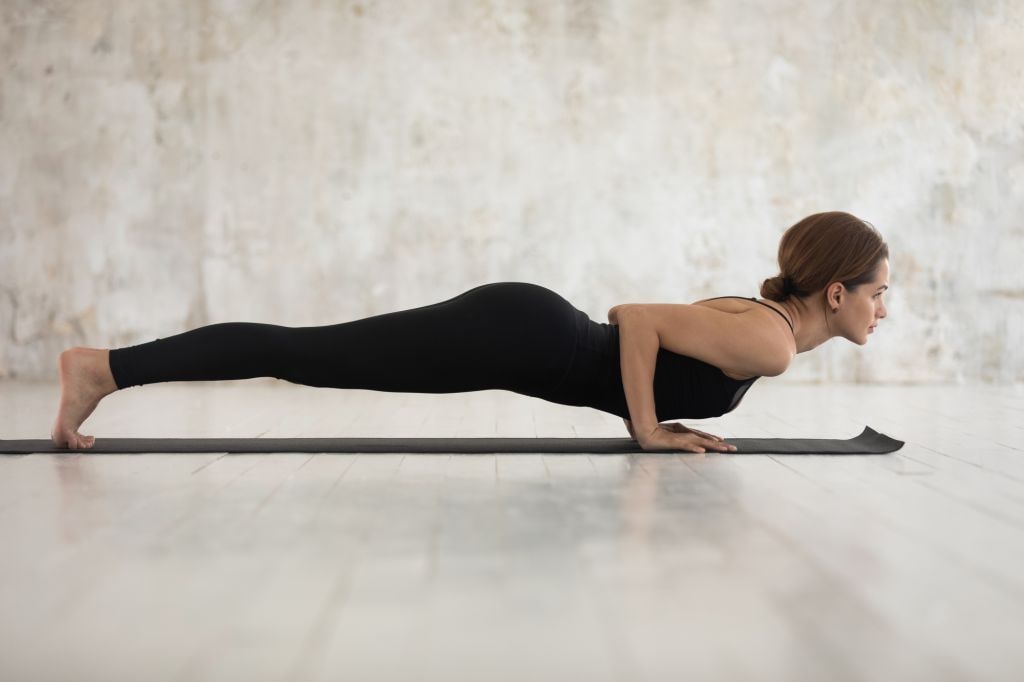 Olympic-inspired home workouts
While these exercises won't guarantee you a bar of gold at any winter event (just yet), you will feel like a champion in your own right. Congrats on even trying to get your body moving while your bed and couch say hello. It is also why we recommend that you designate an area where you can exercise that is far from the temptations of the bedroom and living room. The following workout routines can be performed for 30 seconds each with 10 to 15 seconds rest in between each exercise. So go ahead and blast your favorite workout music and sweat it out.
Pistol Squats
This type of exercise trains your lower body and core strength through functional training. It builds your quads, hamstrings, glutes, calves, hip adductors, and core muscles. Doing pistol squats is challenging as you are squatting with one leg. You have to have both mobility and strength. How to do pistol squats: First, begin with a two-legged squat. Shift your weight on one leg and hold it for 10 seconds, then switch to the other leg. Once you stabilize your weight, squat down on both legs then lift one foot off the ground. Hold this position for another 10 seconds. Do this with the other leg. If you can't do it right away, you can do an assisted pistol squat by using TRX straps attached to a suspension trainer or door frame if you do not own one, or do a box/chair pistol squat, or try a counter-weight pistol squat.
Rotation Jumps
Rotation jumps help you develop power, speed, strength, and agility. It also elevates your respiration rate and heart rate, which makes it a good exercise for your cardiovascular system. How to do the rotation jumps: Stand with your feet parallel to your shoulder width. Place your hands behind your head. Squat down about 45 degrees. Jump as high as you can. Land in a squat position, then twist your torso to the right. Repeat all steps, then twist to your left.
Yoga Push-ups
Yoga push-ups build your upper body strength. It trains your muscles in the chest, shoulders, triceps, biceps, forearms, and back. If done with proper form, it also strengthens your core by pulling in the abdominal muscles. How about the lower body? People often forget to engage the leg muscles. In this exercise, using the legs will help in distributing the force of the movement throughout the body, so it is right to say that yoga push-ups develop and train overall muscles. How to do the yoga push-ups: Plant palms on the mat. Make sure that the distance between palms is wider than the shoulder width. Inhale. Spread fingers wide then jump back to high plank. Shift forward onto tops of toes. Engage the core by drawing front ribs in and hips tips up. Exhale. Bend elbows about 90 degrees with the elbows pointing straight back. Inhale. Lift your chest, hover your hips and straighten your arms to move into an upward-facing dog.
Where to store your gym and sports equipment
There is a wide variety of storage systems that you can utilize. One such overhead storage rack that is ceiling-mounted that you can use is the Fleximounts GL44B 4′ X 4′ Overhead Garage Storage Lift. This storage lift removes the need for a ladder or any heavy lifting, protecting you from potential accidents. A crank or power drill can raise and lower it for a smooth and effortless operation. And it eases access to your items that are high above the garage floor without using a ladder. It can lift a maximum of 108 inches vertically and carry a maximum weight of 300 lbs. The storage lift has a safe and secure mechanism–a specially designed safety lock prevents movement when not in use. Use the winding pole to pull out the safety lock on the gearbox, then push back in to lock after use. Moreover, the rack is made of heavy-duty steel cables, which secure the frame in place. The GL44B also boasts flexibility when it comes to compatibility with angled ceilings because of its adjustable length steel cable. Additionally, it is universally compatible with different ceiling joists of both wood joists and concrete ceilings–12", 16", and 24" ceiling joist spacing. However, it is not fit for metal joists. Aside from its storage capacities, the GL44B 4′ X 4′ Overhead Garage Storage Lift is designed for multiple uses such as carrying kayak with straps, snowboards, lifting hardtop, car top carrier, and many more. You can also use this feature design to lift gym equipment and other exercising equipment that you own.