T

his year, Father's Day will fall on June 19. Do you already have plans with regards to what your family will do on that special day? It's that one day in the year that we celebrate our dads and make them feel extra loved. They are usually not as sentimental as moms are, or they appear to be not that emotional, but we believe that no matter how tough they look, they have the softest hearts for their children.
Of course, there are many different versions of dads. We have the dad figures, either a single mom who served as both a mom and a dad or a friend or stepfather who filled in the shoes of being a dad in lieu of the absence of the real father. We have the single dads who serve as both the mom and dad in the family. And we have the conventional dad, who is a loving husband to mom and a doting father to the kids. Whatever your setup is, we're sure you will have a blast this Father's Day in the company of one another.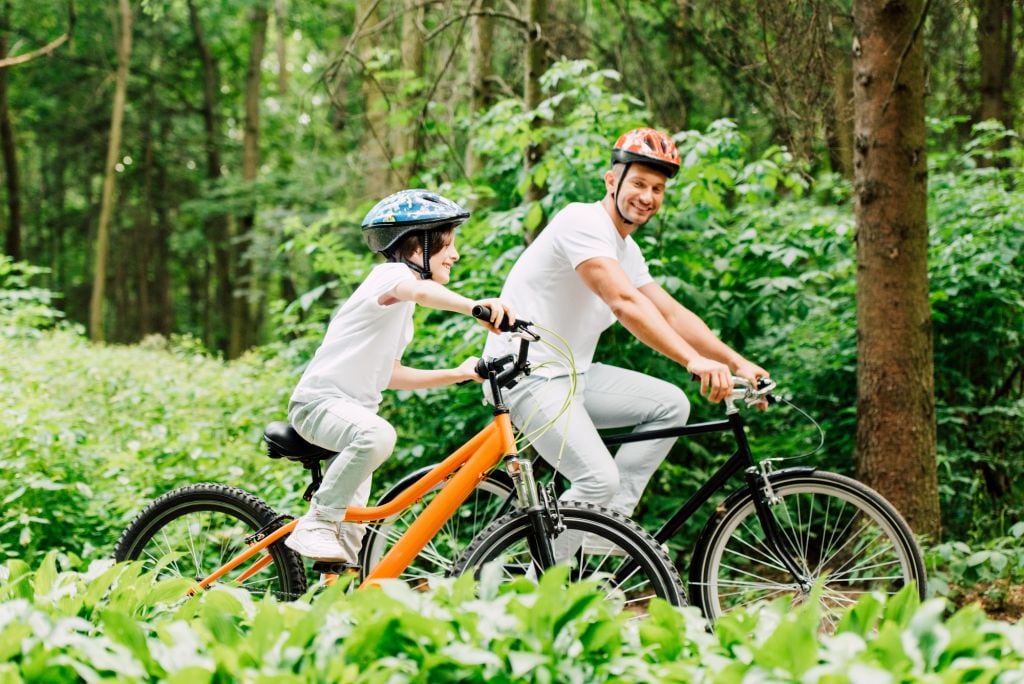 But you're probably thinking of what you can do now. We crafted some ideas on what activities you can do with your fathers and the whole family on Father's Day.
1. Play games.
Dads often love playing with their children, no matter how old they are at the moment. They would crawl with babies and get dirty with them in the mud. They would jump with toddlers and have fun in the park. They would play puzzles with their middle school children and strategy games with their teenagers. Dads love to have fun, whether it entails them to move around or to use their brains. Why not plan a scavenger hunt with your dad and hide gifts for him? You can play a puzzle that builds up to a favorite image of your family with your dad in it. You can have fun with obstacle games and prepare prizes for all the winners. Even if everyone is competitive, make sure that the atmosphere is still friendly. You can purposely let your dad take the crown for the day.
2. Have a roundtable conversation about your favorite memories with Dad.
Even if your dad doesn't share his feelings that much, he would surely enjoy hearing everyone's best memories with him. You would be reminded of how happy you were during those times, cherish those memories, and get more excited to make new ones. Your dad may have forgotten some of these moments but hearing them will play the memories in his head like they just happened yesterday. It will surely make the mundane feel a lot more special for him.
3. Personalize your gift.
You might be having a hard time thinking of what you will give your dad. For a minute, stop thinking about what he'll like and not. Rather, think about a gift that you can personalize, a gift that will make an effort on your part to complete. He would surely appreciate the time and effort you put into the gift as soon as he receives it. It's a lot more meaningful when it comes from a person who he holds dear and loves so much.
Maybe you can knit a sweater or gloves for him. Maybe you can make a scrapbook with photos of him that you took. Maybe you can paint him or write a poem for him. Maybe you can bake him treats such as cookies or a cake with a special message.
4. Give a practical gift.
Let's be honest. Dads are very practical. While they would appreciate sentimental gifts, they would really rave about a practical gift that they can use in their garage, cars, or outdoor activities. Why not give them something more practical, meaning something that they can use and add value to their lives? For instance, you can install smart storage solutions in their garages such as overhead storage racks and wall shelves from FlexiMounts. This will help organize their storage system in the garage wherein the floor space can be freed of clutter and belongings. They can finally park the car inside the garage, set up a home gym, or start their wood workshop inside the garage.
5. Go on a road trip.
Take the wheels this weekend and offer to drive your dad on an exciting road trip to somewhere he has never been before. Go to the less-traveled roads and seek for new places in a nearby state or in your own town. Why not go camping and set up your tent by the mountains? Why not go to the nearby lake, row a boat, and go fishing? It might sound boring for some but it gives you and your dad plus the whole family the time and space to talk to one another. You rarely get to communicate so this is the perfect opportunity to finally catch up with one another's lives.
6. Stage a show for Dad.
Whether you're talented or not in the performing arts, he would surely appreciate it if you go in front of everyone and perform for him. It can be a song that you wrote for him or a song that reminds you of your relationship with dad. It can be a short skit or a stand-up comedy run. It can be a talent show of sorts featuring all your family members except Dad because he will be the judge. Involve the kids and the pets, and you would see how much fun you would all have.
7. Do his favorite hobby with him.
Set up the garage in a way where everyone can have their own work area and do a hobby that your dad particularly loves. For example, your dad is into pottery. Each of you can have a clay station and make a mini pot. If your dad loves cooking, head to the kitchen, prepare the ingredients, and cook for dad with him. This is a perfect gift because he will be doing what he loves with the people who he loves.