Y

ou use your garage door multiple times in a day. You might not notice it but every time someone comes and goes to the house, the garage door comes in handy. After some time, it has stopped working and you now need to replace it with a new one. At first, you might think that it's an additional cost but if you invest in the right replacement, then you are sure to make a return on investment once you decide to sell your home.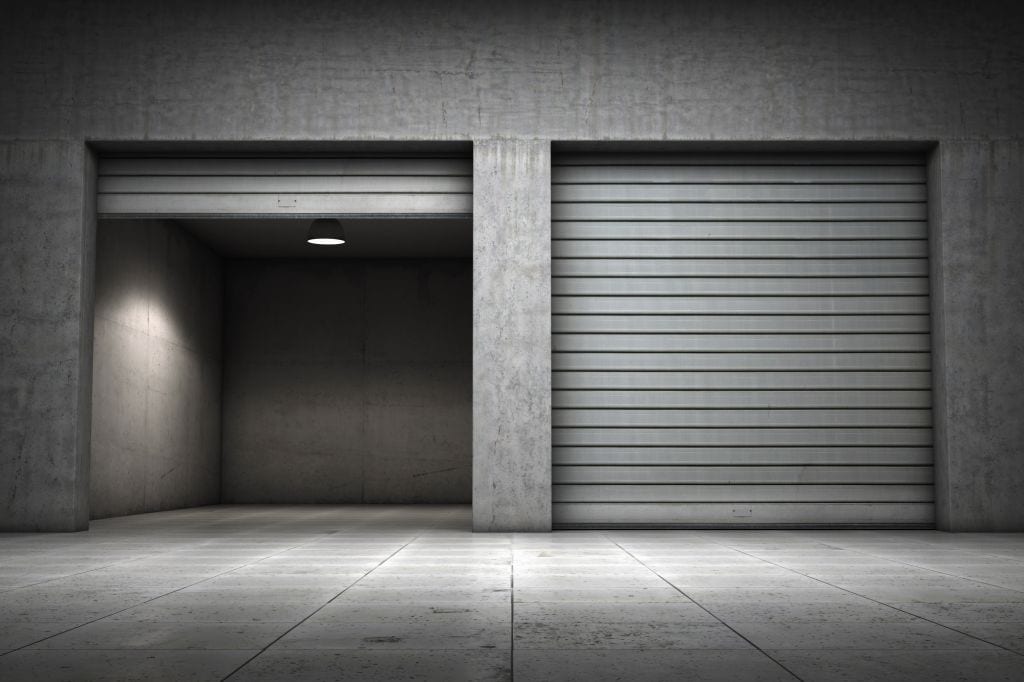 Sometimes, it's still working but you're already considering replacing it with a new one. Why so? If you think about it, it's a relatively cheaper upgrade for your home and could boost your curb appeal in an instant. According to This Old House, today in garage trends, the best doors are made of galvanized steel, vinyl, or composite wrapped around the foam insulation. The last one requires only little to no maintenance. If ever you want the door to be made of wood, what they do is use it as a top layer, and under it is solid rail-and-stile construction. There are many door options out there that could fit your house's facade. They also come with insulation that could help regulate the temperature in your garage.
But how do you even know if your garage is already in need of a new door?
Damages in a garage door are usually easy to repair. The springs could be busted or the horizontal panels and rollers are dented—all of which could warrant just a trip by a repairman. But sometimes, the cost of repair is more expensive than looking for a replacement. When this is the case, then it's much better if you would buy a new one that could last you for another 50 years, given that you buy something that is of quality and durable material.
It's also time for a new one if you see that your garage door has started moisture absorption, the steel frame is rusted and bent and the door is unable to protect the garage from hostile weather.
It helps if you know the different parts of your garage door. A typical garage door will have a wall-mounted opener that is responsible for turning the torsion spring to open and close the door. The torsion spring is what moves the door. it's much better to have this kind of spring than an extension type that is over the tracks. The track is what will be guiding the rollers while they open and close the door. The hinge is attached to the tracks and it joins the horizontal section of the door and provides a home to the rollers. There is a lock on each end that prevents the door from opening when you don't intend to. The weatherstripping on the edges seals the door against the floor and prevents drafts. Forming an overhead door are horizontal slaps that are called a section. If the pathway is blocked or obstructed by something, the sensors on the track will retract the door. Note that most homeowners have garages with sectional overhead doors that are made of at least four horizontal slabs. This type of wall-mounted opener is preferred by many because they are quiet and also helps save ceiling storage space.
Choice of Material
1. Single Layer
Garage doors of only one layer are made of 24 or 25-gauge galvanized steel. This type of door is usually uninsulated (Well, you may request for a unit that has a layer of foam added from the inside which is usually more expensive but will offer a better R-value). You could protect the steel from rust by having a layer that's galvanized and will often have a baked-on primer and topcoat.
Note that steel can be dented if it's hit with a ball. You may also be looking for uninsulated wooden garage doors that have solid stiles and rails fitted with engineered panels. If this is your home, having a steel door is not the best option but if you're working on a budget, then this is the most affordable.
2. Three Layers.
Stamped-steel or vinyl doors are usually insulated with a steel or vinyl interior. The three layers are the following: 1). Polystyrene- or polyurethane-foam insulation that fills the 1 3⁄8- or 2-inch core, along with a wood or metal structure and lastly, another steel (or vinyl) layer that is the one facing the street. Doors with three layers usually give an R-value of 6.5 to 19. It's quiet when it opens and closes the garage and is more rigid. If you live in a harsh environment exposed to saltwater, then vinyl is a good option. These are called stock doors with glass that can be insulated. If you're looking for more insulated metal options, then here are some that you may want to check out: contemporary aluminum-and-glass doo with a hollow frame that can be insulated.
3. Four to Five Layers
You may have these doors semi-customized which would give you that traditional wood finish first with a layer of low-maintenance composite skin with molding on top and exterior steel face. It's insulated with a foam core and has an interior steel face. This type of door has an R-value of over 20.
Note that if you live in an area often struck by hurricanes, you should hunt for a door that can handle high winds. You may check this in a product's label which has its local codes. It adds about $150 to the original price but is so worth it in case you ran over something dangerous.
Before you dive nose deep into the project, measure your garage door first and know what dimensions will be perfect for you. You should look for ideas online and go sample shopping. Once you do this, you will know the difference in prizes of stock-size doors from semi-custom steel doors. Follow the manual for the assembly but you could always hire a professional to install it for you.
Final Word
Don't take your garage for granted. Simply changing the garage door can already upgrade the status of your home. When it's rolled out, make sure that everything is neat inside with belongings stored in overhead garage racks and wall shelves.