O

ut of all the spaces in your house, the garage is the most common area you run to when you have athletic gear to store. Aside from being a massive vacant space, why is that so? One of the reasons might probably be because you use sports equipment outdoors so it helps that you have quick access to these sports gear anytime you need it. You don't want to be running upstairs to your bedroom just to get a badminton racquet or a volleyball ball.
You also don't use sporting goods on a daily or even a regular basis, which means you only pull them out a few times in a month or even in a year. If it's gym equipment, you need a space at home to store your dumbbells, bars, treadmill, etc, and a space as well to use them freely without constricting movement. The garage provides just that.
So it should come as no surprise that athletic gear has found their home in the garage. When you haven't been using them for a while, of course, some might already be accumulating dust and you might want to consider selling these already or giving them out to your relatives or friends. But with the current sports gear that you have, you want to make sure that you are storing them properly.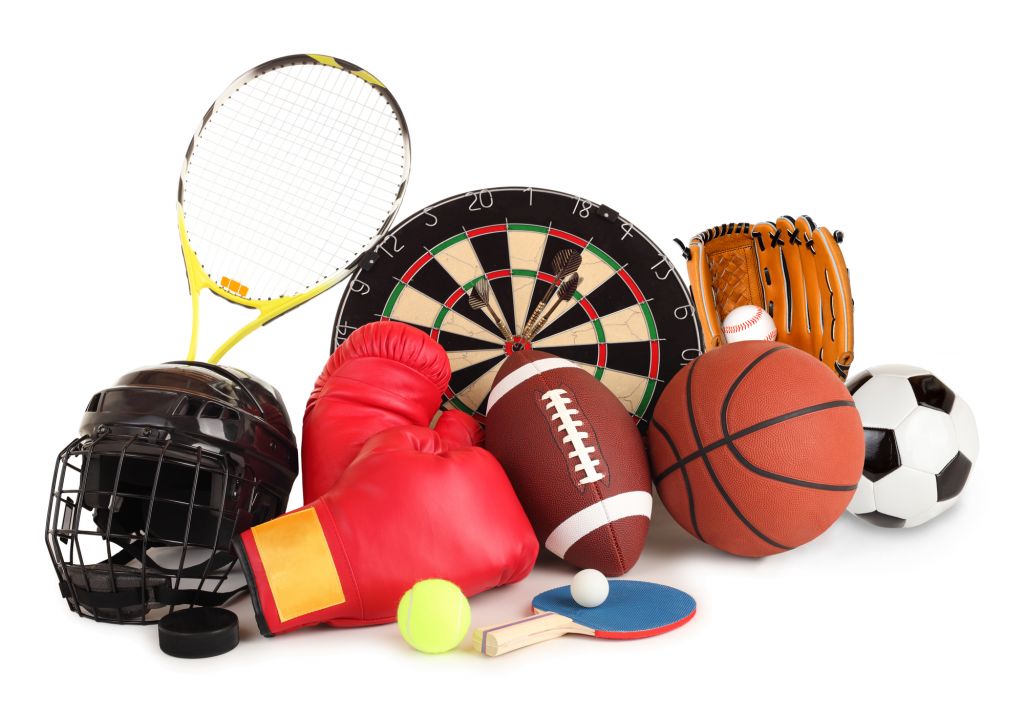 Here is a list of the common sports gear you'll find in the garage:
Bike

Skiing and Snowboarding gear

Baseball Bat

Badminton or Tennis Racquets

Golf clubs and Balls

Ball for Volleyball, Basketball, Football

Dumbbells, bars, plates, kettlebell

Swimming fins

Oxygen tank for scuba divers

Wall Ball

Surf board

Kayak boat

Fishing rods

Fencing sword

Bow and arrow

Hula hoop

Skateboard

Roller skates

Boxing gloves and punching bag

Helmet

Floaters

Ping pong table, ball, table tennis racket
We're sure that we probably missed out something because you can pretty much store any athletic gear in your garage as long as you have the space for it. This brings us to the next question on how you can make space for these sports equipment. You should install smart storage solutions that maximize the storing capacity of your garage. We list down storage units from FlexiMounts that you can install so that you can accommodate every sports gear you have in your garage. It's very important that they be stored safely in your garage so that you can prolong their lives and save you money from buying new ones.
Here are the FlexiMount items:
Perfect for any home, this wall-mounted bike rack has a height adjustable feature with a weight capacity of up to 300 pounds. It's made of cold-roll steel that can support up to six bikes. These are J-shaped hooks that will secure the bikes in proper vertical position. The hook spacing can be adjusted based on where it'll be stored.
These can also be easily installed with just four steps to follow. Drill holes in a horizontal line where you can install wall plates with tapping screws. Pass the bike rod through the plate in the left wall and insert the hooks on the right end of the bike rod. Last is to fix the left end of the rod with two screws then plug it in to the right end.
GR48-H HOOKS 4′ X 8′ OVERHEAD GARAGE STORAGE RACK
Maximize safety and stability with this Amazon Best Selling product from FlexiMounts. It can carry up to 600 pounds of weight and is 4' x 8' in size. Its height can be adjusted from 22 to 40 inches and it is made of cold-roll steel. Again, it comes with a Step-By-Step instruction and installation template so don't worry too much about the installation process. It is also waterproof like the other products which makes it a great storage option for seasonal items that are mostly tucked away during the year. This will arrive in one box including accessories you may attach to it. You could attach four pieces of flat hooks or the GRH1 or two pieces of utility hooks (also included) or the GRH3. These hooks offer additional storage for your items.
GRH1 4 PCS Flat Hooks For Overhead Racks and Wall Shelving
These hooks are specially designed by FlexiMounts to be attached to its ceiling racks and wall shelves. Made of cold-roll steel, it has a weight capacity of 50 pounds. It comes in four flat pieces and are all scratch-resistant with a powder coat finish. It can be used for multiple ways such as hanging bikes, tools, sporting goods and more.
GRH2 4 PCS Rail Hooks For Overhead Racks and Wall Shelving
This comes in four pieces and can be used for overhead racks and wall shelving. Its weight capacity is also 50 pounds and its material is made from cold-roll steel as well. The difference with the GHR1 is the shape, this one being a rail type of hook.
GRH3 2 PCS UTILITY HOOKS For Overhead Racks
You can also opt for the GRH3 which are two pieces of utility hooks that can only be used for overhead garage storage racks. It is made of cold-roll steel with a weight capacity of 35 pounds. It is also scratch-resistant with a powder coat finish and can be used for various functions.
WS SERIES ADJUSTABLE 3-TIER WALL SHELVING
If your garage isn't wide or you want multiple shelves, FlexiMounts also has wall storage options that feature up to three levels of shelves. The company boasts a patent design in structure where you don't need any tools to adjust the product. The weight capacity of this wall shelf is 300 to 450 pounds in total. You may adjust the height of each level according to your actual needs. It comes in two sizes that you can choose from: 1'x3' and 1'x4.' It is made of powder-coated steel that is guaranteed to be of high quality. Like the other products, even though this is in three shelves, it can also be easily installed by one person. It is also compatible for use in wood studs or a concrete wall.