D

o you need another reason to finally clean your garage?
Here's a strong one: it gives you more time for your family and friends.
They say no man is an island, and it is true. No matter how much of an introvert you are, you will still need to be surrounded by people you love, in one way or another. So even if you want to be alone, your life will have so much more pleasure and purpose when you are with other people.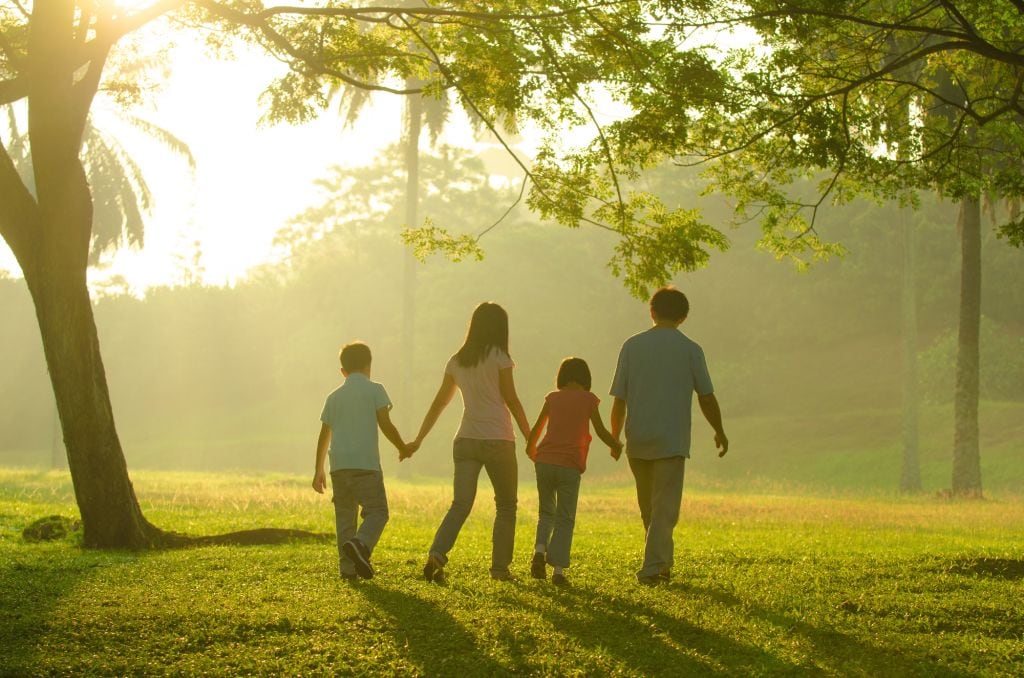 And you have more time for them when your environment allows you to finish your tasks and go about your day with minimal to no interruptions. This is why it's important to declutter. There are others who thrive in messy work areas but most of the time, humans would love a cleaner workspace for a clearer headspace. When your mind is clear, it's much easier to focus and finish your tasks. You wouldn't be dragging it out until the deadline has come.
Plus, it saves you the hassle of looking for things. There are many people who struggle to find their belongings because of too much clutter. It takes them about an hour or so just to look for a single thing and when they finally find it, it will only take them 10 minutes to finish their work. It took more time to look for the lost item than to finish the work they needed it for.
You can get rid of the clutter by finally picking up a broom, a dustpan, and a vacuum cleaner to help clean the house including the garage. Afterwards, installing smart storage solutions will help you make your belongings accessible at any time. They won't be interrupted by looking for a specific thing because they already know where the specific thing is.
For the garage, wall shelves are for items that you want to easily access. These are items that you use more regularly for the garage and even in your house. You don't have to use a ladder to reach them. You can also make use of hooks which saves space and instantly organizes your belongings.
On the other hand, ceiling-mounted storage units are for products that you only use occasionally. If it's something you haven't been using for a year, consider throwing it away or donating it to others who are in need. You might need a ladder to reach the storage rack.
There are many options from FlexiMounts and you are in luck because you can get a discount of up to $10 when you checkout your over $300 total worth of purchases from August 1 to August 7.
WS SERIES ADJUSTABLE 3-TIER WALL SHELVING
If your garage isn't wide or you want multiple shelves, FlexiMounts has wall storage options that feature up to three levels of shelves. The company boasts a patent design in a structure where you don't need any tools to adjust the product. The weight capacity of this wall shelf is 300 to 450 pounds in total. You may adjust the height of each level according to your actual needs. It comes in two sizes that you can choose from 1'x3' and 1'x4.' It is made of powder-coated steel that is guaranteed to be of high quality. Like the other products, even though this is on three shelves, it can also be easily installed by one person. It is also compatible with use in wood studs or a concrete wall.
BR24 GENERAL 2-PACK 2′ X 4′ WALL SHELVING
Homeowners with small garages may also opt for this BR24 general 2-pack wall shelving. It is 2'x4' in size and could carry 440 pounds in total, 220 pounds per tier. It is made of powder-coated steel that is of high quality and has passed through rigid quality tests. It can easily be installed by one person because it arrives in one box that has all the hardware you would need. You may choose to install it in a parallel or vertical manner. Like our other products, this also features an integrated grid design that makes it stand out from others in the market, makes it easier to assemble, and gives it more stability compared to other storage solutions that have a multi-piece assembly. You may opt to add flat hooks from FlexiMounts so that you could hang your bikes. It comes in black and white.
This product boasts of ample vertical support and longer ceiling brackets that prevent the shelf from falling from the ceiling. Its weight capacity is 400 to 600 pounds and the height can be adjusted from 22 to 40 inches. It is made of cold-roll steel that is guaranteed to be of high quality after undergoing rigid tests. This is also a waterproof product that could avoid getting your products damaged from water. It could store seasonal items such as athletic gear you only use for winter or for summer. This comes with an integrated grid design that makes it stand out from others available in the market. This comes in black and white and you may choose from different storage spaces: 4' x 8', 4' x 6', 3' x 8', 3' x 6', and 2' x 8'.
GRH1 4 PCS Flat Hooks For Overhead Racks and Wall Shelving
These hooks are specially designed by FlexiMounts to be attached to its ceiling racks and wall shelves. Made of cold-roll steel, it has a weight capacity of 50 pounds. It comes in four flat pieces and is all scratch-resistant with a powder coat finish. It can be used in multiple ways such as hanging bikes, tools, sporting goods, and more.
GRH3 2 PCS UTILITY HOOKS For Overhead Racks
You can also opt for the GRH3 which are two pieces of utility hooks that can only be used for overhead garage storage racks. It is made of cold-roll steel with a weight capacity of 35 pounds. It is also scratch-resistant with a powder coat finish and can be used for various functions.