A

re you getting married anytime soon? Or do you have friends who are getting married?
As a couple who's about to tie the knot or as guests to a wedding, you can't seem to neglect thinking about the items you should get for and after the big event is over.
For the couple who's about to get married, you might be more preoccupied with preparations for the wedding. You might be thinking about your wedding gown and suit, what your entourage will wear, what the setting will look like, what's the theme of the wedding, etc. But there are couples who don't put much thought on their wedding as much as they think about the years after the ceremony. You would move into a new home and start a whole new life together with your partner which is part-romantic and part-adulting that entails a lot of logistics.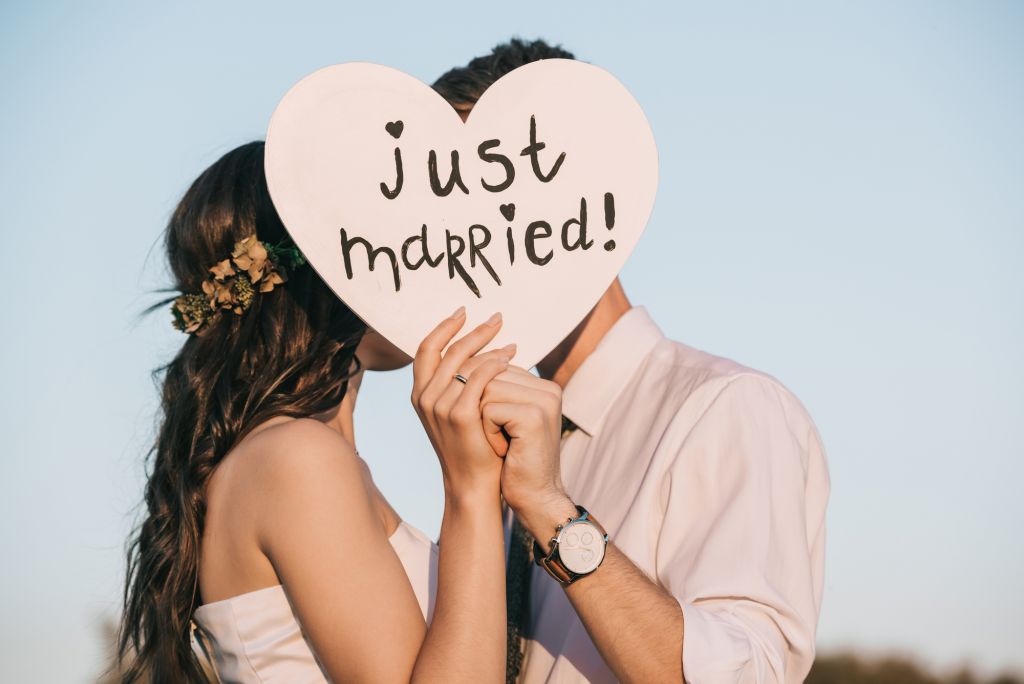 If you are attending your friend's wedding, you not only ponder about what you're going to wear, who's your date for the event, and who's going to do your hair and makeup. You will probably be stressing over what you will be giving to the couple. What is something unconventional but still functional for them? You don't want to be the guest who'll give them their fourth rice cooker or their third microwave oven.
One thing we suggest for anyone moving to a new home is to get a good storage solution. This will help the movers organize all their belongings being transferred to the new house. If they have a good storage solution setup, then organization will come easy. They won't find it difficult to keep their things neat and tidy. And for a newly wedded couple, they will for sure have a lot of new things to keep and store, especially coming from a wedding where they received a lot of gifts. They might set aside these items first so you'd want to help them maximize the space of their new residence. There are many smart storage solutions available in the market to maximize the space of the garage. First off, you want to not have items on the floor because that will be dedicated to the household's vehicle. So without the floor, you take a look at the vacant ceiling and walls where you can install overhead storage racks and wall shelves. The couple will surely be thanking you in helping them stay organized, neat, and tidy.
We listed down some storage options from our favorite FlexiMounts here:
WRC24B CORNER 2-PACK 2′ X 4′ WALL SHELVING
Unless they have already saved up for it, they will probably move into a small house with limited space. This wall shelving product will help them make use of corner space that can guarantee to optimize all vacant spaces in their garage. It can be used as a corner shelf or a 2-pack shelf. Like the other wall shelves and overhead storage racks from FlexiMounts, this item also features an integrated grid design. It's easy to install by one person because the package comes with all the necessary hardware. An installation template will also help locate where to mount the holes. It may be installed in wood studs or a concrete wall. For additional storage, this is compatible with FlexiMounts GRH2/GRH2B and hooks GRH1/GRH1B.
WS SERIES ADJUSTABLE 3-TIER WALL SHELVING
Another space-saver for a small garage is this wall storage option. It features up to three levels of shelves that will provide the newly married couple multiple storage compartments for their small garage. The brand boasts of a patent structure design where they won't be needing any tools to adjust the product. The weight capacity of this wall shelf is 300 to 450 pounds in total. They may adjust the height of each level according to their actual needs. It comes in two sizes that they can choose from: 1'x3' and 1'x4.' It is made of powder-coated steel that is guaranteed to be of high quality. Like other FlexiMounts' products, this can also be easily installed by one person. It is also compatible for use in wood studs or a concrete wall.
If you reckon that your friends need a vertical support and longer ceiling brackets, then this product is perfect. It will prevent the shelf from falling from the ceiling because it is secured on the wall. Its weight capacity is 400 to 600 pounds and the height can be adjusted from 22 to 40 inches. It is made of cold-roll steel that is guaranteed to be of their belongings damaged from water. It could store seasonal items such as athletic gear they will only use for winter or for summer. This comes with an integrated grid design, a standout design from those available in the market. This comes in black and white and different storage spaces: 4' x 8', 4' x 6', 3' x 8', 3' x 6', and 2' x 8'.
HOOKS 4′ X 8′ OVERHEAD GARAGE STORAGE RACK
This wouldn't be an Amazon Best Selling product if customers do not love it. It can carry up to 600 pounds of weight and is 4' x 8' in size. Its height can be adjusted from 22 to 40 inches and it is made of cold-roll steel. Like the other products, this comes with a Step-By-Step instruction and installation template so don't worry too much about the installation process. It is also waterproof like the other products which makes it a great storage option for seasonal items that you don't use that much. This will arrive in one box including accessories you may attach to it. To extend storing capacity, four pieces of flat hooks or the GRH1 or two pieces of utility hooks (also included) or the GRH3 can be attached to this storage rack.
Final Word
Whatever you decide to get for your friends' wedding or for your marriage, just make sure it's functional and will last a long time. It's a much worthy investment if it's something that doesn't wear off easily and would give their daily lives the convenience that married couples so aspire.