H

ave you been meaning to thoroughly check your garage space for maintenance, but simply do not have the luxury of time? Then the Labor Day holiday is the perfect time to do so! And when you say Labor Day, it categorically means that it is almost the end of summer and marks the changing of seasons. It is important to conduct maintenance checks in your garage space to welcome the new season with ease.
Conducting maintenance checks not only prepares you for the changing seasons but ultimately saves you the hassle of having to do major renovation when the components of the garage are nearing beyond repair. As they always say, prevention is better than cure.
Our garage spaces see the most mechanical activities in our home space. May it be for car maintenance and repairs, hardware workshops, or even home appliance and furniture servicing. Thus, the garage is a space where flammable materials and toxic wastes are mostly kept, and most vulnerable to safety hazards. So, it is important to always secure the garage space and keep it clean at all times.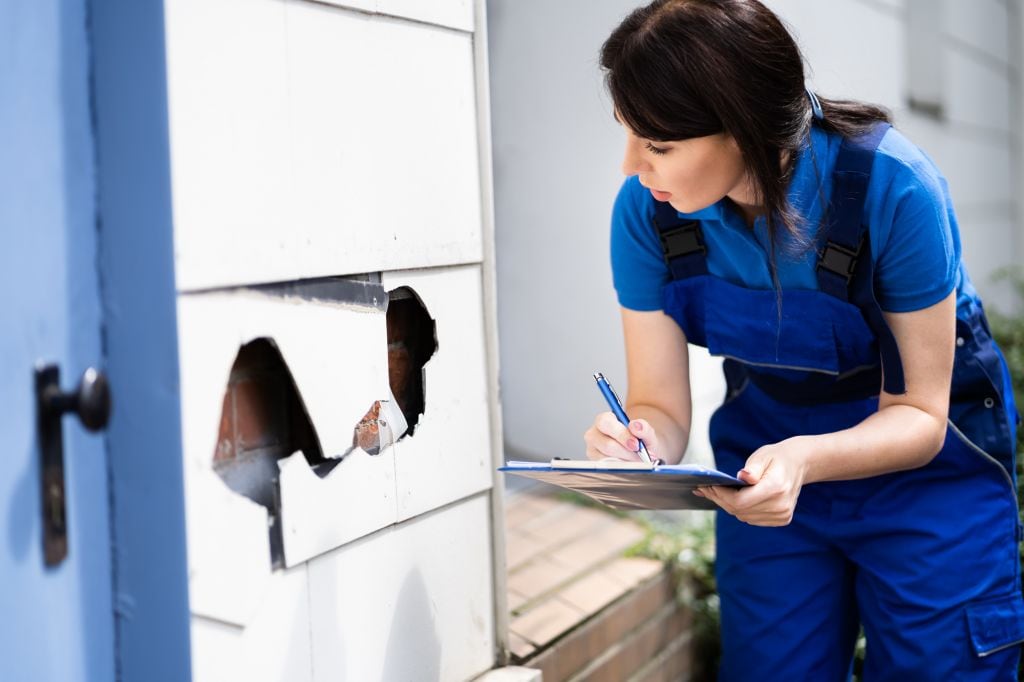 Maintain a clean and organized garage space
There is an infinite list of things that you can store in the garage yet the space is limited. What you need to do is identify the materials that need to stay in the garage, and others to be kept away in other places in your home, or even throw away the things that you do not need that have been accumulating dirt and webs in the corner. Label the dedicated corners or spaces for specific things and uses. Imagine having grocery trips and the grocery items are all over the place. The usual 30-minute shopping will go on for hours, and you will definitely forget items in your list. Apply that same logic when organizing your garage space. Group the items that are used for car maintenance, another for your workshop, and another for home cleaning, and so on. In that way, not only will you save time sifting through boxes after boxes and piles after piles just to get that one mechanical tool you are looking for. A good tip we can give you is install overhead garage storage racks and wall shelving. Not only do they keep your things organized, but save floor space as well.
What you need is a durable and heavy duty overhead storage system that provides a safe place to organize your stuff. We recommend Fleximounts GR48-H 4'x8' Overhead Garage Storage Rack (With Hooks). The integrated wire grid design and frame are welded together, making the unit more sturdy and stable. Its heavy gauge cold-rolled steel construction provides safety loading up to 600 lbs. The Fleximount storage rack has thicker screws compared to other products. The height of the rack can be adjusted from 22" to 40", providing a convenient and safe place to store your stuff. It is also waterproof, so you need not worry of water damage that may happen in your storage rack. Aside from that, its integrated grid design is made easier for assembly. Even non-mechanical people can easily understand and assemble the storage rack.
Make use of the corner walls by installing a Fleximounts WRC24B 2-Pack 2'x4' Corner Wall Mounted Shelving. What's good about this is that you can either use it as a corner shelf or 2-pack wall shelf. Its one-piece integrated grid design is made for easier assembly and makes it more stable compared to others with multi-piece assembly. Moreover, it can be installed by one person with all the hardware included in the package. An installation template is also provided that helps mount holes, and has bubble level that helps get perfect horizontal location. The buckle design with Velcro prevents the brackets from falling or bending, which makes it more stable and sturdy. The heavy gauge steel construction provides safety loading up to 440lbs total. This also makes it suitable for securing to either wall studs or solid concrete wall.
Maintaining a clean garage space will also drive away pests and creature problems that may build nesting spots.
Examine the foundations
The hot weather in the summer can affect the quality of the ground. As the ground shifts, it can cause the foundation and the walls to move, albeit, not drastically, but there will be noticeable differences. Check the garage for sloping by walking to different parts of the space with a level. Any slight difference is a call for concern and thus should be addressed by a professional contractor.
Also inspect every nook and cranny of the garage floor. Any cracks in the floor may cause disasters in the waiting. Fill the cracks in before any of the untoward incidents happen. Also check the floor for slip and fall hazards. Especially if you use the garage for car and furniture maintenance, it is inevitable that chemicals and auto fluids may leak. And if you have a smooth concrete flooring, then slipping on the floor is not too far fetched. It is also recommended to have an additional layer of epoxy on your flooring to protect the walls and garage against fires.
Also remember to inspect the roof, drainages, gutters, cables, electrical wiring and sockets, security system, heating and insulation, etc. If needed, you can employ help from professionals so as not to miss anything, even the most trivial.
Check the doors and windows
The entry points to your garage is your first defense when it comes to safety. Check the seals of your doors and windows. Moisture may build up in the garage space if the seals are broken. And you do not want that in your space as the garage should be kept dry so as not to reduce the insulation and affect any of the materials that are stored in the garage. Also spot if the windows and doors are smoothly moving when opening or closing them. Check for misalignment, swelling or warping. Have them replaced if you see any signs of problems.