B

eing a successful entrepreneur in the fashion sector is no joke. What more when you're trying to eradicate the famed money-making machinery of the industry, such as mindless consumption, cheap materials that harm the environment, and sweatshops? Going the sustainable road involves several considerations, especially when you are attempting to go against the trend of how a conventional fashion firm generates revenue.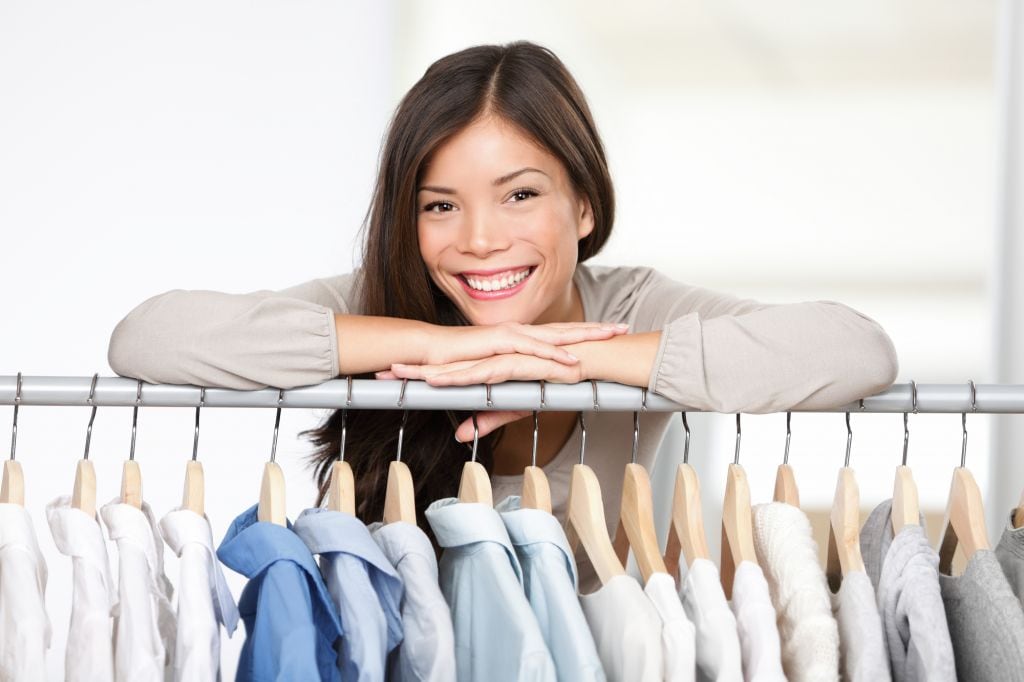 When you don't want people to constantly buy new clothes, how can you even sell them? When you wish to pay your employees fairly, how can you turn a profit? How do you determine a price that the market will accept while yet enabling you to get environmentally beneficial materials?
How can you capture a portion of your market that is currently too specialized and expanding due to growing interest in the sustainable sector?
Although at first intimidating, you won't be discouraged because you're an entrepreneur on purpose. In the midst of the pandemic, the fashion industry has grown even more callous toward its employees and the environment. Fast fashion companies have backed out and declined to pay for their sizable, already-placed orders. Because of the altered market preferences, a significant amount of old non-moving inventory had to be eliminated. You want to stop overproduction and exploitation, but how do you even get started? Breathe, and allow us to assist you in solving the issue, one at a time but in the best possible way.
Increase the niche's specificity.
Let's be honest. Even though you intend the best, you cannot resolve every issue facing the fashion business on your own. What you're able to do is focus on one specific issue that you wish to solve in-depth and master it.
Sustainable fashion can be done in a variety of ways. You might be interested to look into the following five categories listed by Green Strategy: (1) On-Demand & Custom Made, (2) Green and Clean (from scratch to distribution), (3) High Quality and Timeless Design, Fair & Ethical (laborers and animal rights), (4) Repair, Redesign & Upcycle, and (5) Rent, Lease & Swap.
You can choose to employ eco-friendly materials and procedures or work slowly to produce premium goods. You can decide to concentrate on paying your workers fairly or upcycle your own clothing. Additionally, you might provide a rental or swap service.
Although the implementation won't be perfect, there are countless opportunities to go sustainable.
Establish a strong business plan.
An executive summary, a list of goods and services, a marketing strategy and analysis, financial planning, and a budget are all components of a strong business plan, according to Investopedia. Now that you've located your issue, it's time to develop the most thorough strategy for solving it.
Understand the needs, desires, and spending patterns of your target market by conducting research on them. From acquiring the raw ingredients to shipping the finished product, you must plan how to make a profit and maintain a positive cash flow while making payments of your expenses. Going sustainable can demand more money upfront, so be ready with your own cash or an investor who will look over your business plan and inquire about how much cash you need to have and how you intend to grow it. Make sure to emphasize the values of your business, your value offer, and the difference investing in you would have.
Look for manufacturers and suppliers who are ethical.
It will require more time and effort to find a manufacturer or supplier for a sustainable fashion company. You already have a lengthier list of factors to take into account and inquiries to make when evaluating a potential business partner, so you will undoubtedly have to put in the effort.
Join online trade shows, search the web, and seek out businesses that share your interests.
A nonprofit dedicated to ethical fashion called Common Objective contains materials you can use to determine a company's social audit, labor standards, and carbon footprint.
Aside from that, you might look at the organization's certifications, which include those from the Global Organic Textile Standard (GOTS), Forest Stewardship Council (FSC), Better Cotton Initiative (BCI), Fairtrade, and the Certified B Corporation. Make an informed choice by being aware of the fundamental components of these credentials.
You may even form your own group of weavers and seamstresses or make your own clothing yourself. Making fewer items will reduce overproduction and give your customers unique products. You could also provide financial literacy and educational programs for your garment workers.
Have a set pricing and stick to it.
After researching your market and planning your supply chain, you need to strike a balance between the two and choose the pricing that will be acceptable to consumers, be profitable for the business, and fairly reward workers. Although the math may seem straightforward, it is challenging to come up with a figure that would be competitive with quick fashion prices. People frequently perceive environmentally friendly clothing as being pricey because its "real cost" would now include living wages and materials from ethically obtained sources. The cost per wear now accounts for how many "wears" a given article of apparel would require. An investment in clothing is better if it is worn more frequently.
Creating a Home Office
The early stages of launching a sustainable fashion firm can be stressful because there are so many things to think about. Making a workstation at home that enables you to be creative and remain motivated is a crucial component of the solution to that problem.
Use a height-adjustable standing desk to easily transition from a sitting to a standing position and vice versa at more frequent intervals throughout the day while conducting research. The most pleasant sewing experience may be had on a sewing table that is precisely height adjustable, whether you are seated or standing.
Storage is crucial in the clothes industry. You need storage containers to help you organize and clear your workspace as you test fabrics and create patterns. And plus, you have to take into consideration what happens when your business is already up and running and clients have started to come in. You need a space at home where you can set up shop, have your own workspace for the designing and creating phase as well as space for your inventory. When business owners start, they still don't have their own office spaces or factories so you would have to make do with any vacant space at home. You may consider your garage because there is ample space to work at. So many successful businesses started from their garage like Apple and Amazon. So why not do the same? Declutter your garage, install smart storage solutions such as overhead storage racks and wall shelves to maximize its storing capacity, and make your belongings kept in it as organized as possible, and maybe you can use your durable workbench as your working desk.
The possibilities are limitless. We wish you the best of luck in this business endeavor!