B

uilding a space for your adolescent children may require a one-on-one talk with them. They are at the stage wherein they are now forming their own identities, becoming sensitive to even the littlest things, and drawing the line for their own private spaces.
So, the best idea would be to give them the upper hand in transforming the garage room into their safe space and private nook. And in the process, you are also creating a bonding activity, which your teens will appreciate. Involving them in the decision-making and designing will make them feel needed and given importance. And this will, in turn, make them build their trust and forge a deeper connection with you.
The garage is the perfect space to transform into your child's haven, especially if the garage has seen little foot traffic for the longest time. And most garages are just an extension of the main house, which is ideal for giving your child their own private space, significantly far from the daily home activities.
Giving them their own private space will help in their development. The kids will learn more about themselves–their likes and dislikes, form hobbies, develop their talents, clear their heads, and spend time alone.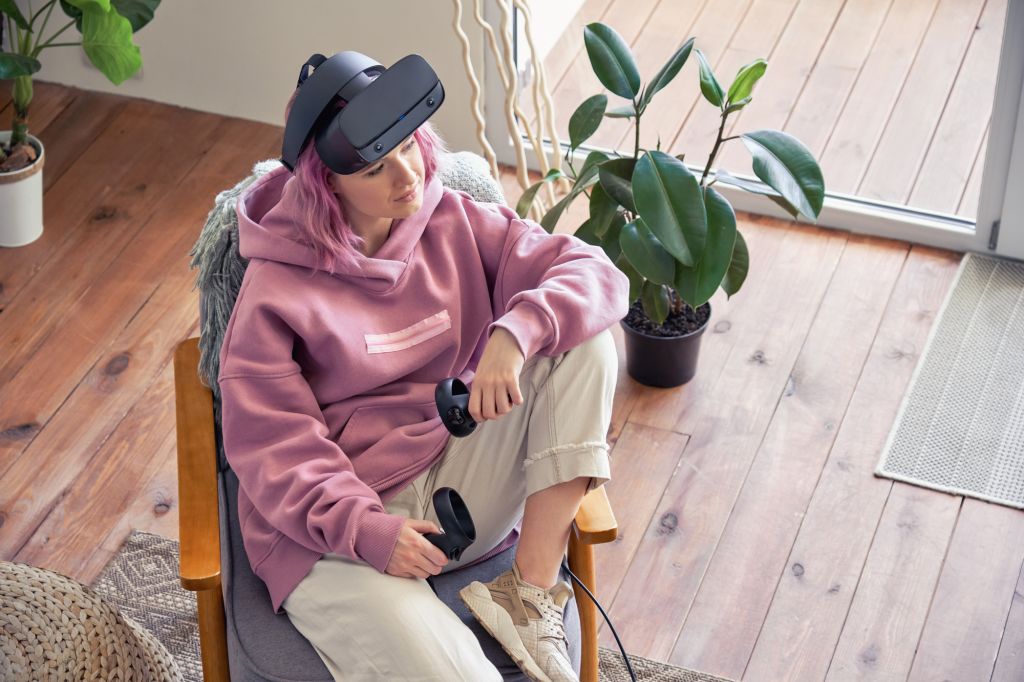 A Gamer's Paradise
Before you raise your eyebrows at the sight of the word 'gamer,' give it a long thought first. The older generations' apprehensions are valid but are not always deemed accurate nowadays. Before, computer games were always painted as bad for you and only led to lower quality of life. Times are changing, though. And prejudices aside, gaming benefits your child's development and well-being more than it is a harmful activity your child can delve into.
More and more available games in the market are more focused on online role-playing games, which require multi-players. These games will teach your child different social skills, especially now that we are in a pandemic, there is little to no room for them to hone their interpersonal social skills. And it will also teach them cooperation among the players as these games are team games that need strategizing and constant communication with their teammates. Some of the teammates can be strangers, and as parents, we can be wary about this. We can still impose precautionary measures like orienting them never to give out personal information and send photos. But on the brighter side, this could also be an arena for them to be open and understand different cultures as the games can be played simultaneously by other players worldwide. All they need is an internet connection.
Furthermore, strategizing during games and clearing out small tasks and levels, and even minigames within the game could build your child's confidence and quick thinking. During these levels, certain skill sets and strategies are needed to be accomplished to clear the levels and defeat opponents.
Aside from the online gaming setup, you can also put up a corner for game consoles, board games, and game tables.
These kinds of games will force them to move around, sweat it out and interact with a game partner. And that game partner could be you! Or let them bring friends over to spend time and have fun in the comfort of your homes.
You can place billiard tables, ping pong tables, dartboards, mini bowling sets, and foosball. If you have a bigger space, you can also set up a one-ring basketball venue. A Playstation, XBOX, or other game consoles are also good options for playtime. Moreover, multiplayer games can also fire them up and build their competitive spirit, which is also suitable for them but in the right situations.
An Artist's Sanctuary
For the teen who is on the more creative side of things, a space for them to let loose of their artistic flare would be the most appropriate garage transformation. In the process of making their artist's space, let your child lead you when it comes to the design, such as the color of the walls, hanging displays, playful chairs and bean bags, texture of the carpet, and other things. Remember that this is their own space and an artistic one at that!
A suitable workbench for the visual artist and writer is a must. Buy the Fleximounts Durable Workbench with Built-in Drawer WB201. It can hold a multitude of art materials, laptop or desktop all at once. And in the pullout drawer, your child can easily access other materials they need to make artwork or literary pieces.
The workbench is designed with high-quality craftsmanship. Its work surface is made from rubberwood, measuring 1-in thick and sealed with varnish to protect against chips and scratches. The weight capacity it can hold is up to 3,000 lbs. The built-in storage drawer embedded in the worktop provides seamlessly integrated storage space for your workshop supplies. The modern design blends in perfectly with the rest of the structure while keeping your belongings out of sight and neatly put away. Even if you are working on uneven floors, the adjustable feet make it easy to level the workbench as needed. Moreover, you can use this workbench for multiple applications. You can set this up in your home, garage, warehouse, mailroom, basement, workshop, or office.
You can also install Fleximounts Hooks on the overhead garage storage or wall shelves for them to hang their artworks, art supplies, and even their painting aprons. A visual reminder of their works is a good source of inspiration to continue creating and being a better artist.
A Hangout Haven
In spicing up the garage, even if you do not have a more focused intention for the space, this calls for a free hand or anything-goes-kind-of-transformation. The garage can be just a hangout place where your kid can spend time slacking off by reading books, checking social media, watching movies and series, or just anything they think of.
You can provide a comfy couch that can be pulled out as a bed, working tables, bean bags, and more. Make space for more activities like yoga, dance, exercise. Style the room to be airy and more adequate light to emanate in the room.
For Garage Storage
The more activities the garage can handle, the more stuff it can accommodate due to the specific materials needed to enjoy each activity. Clearing up floor space can mean more room for activities, which leaves you with no other option but to optimize wall and ceiling space. Fortunately, Fleximounts offers the Lift 4′ X 4′ Overhead Garage Storage Rack GL44B. This storage lift removes the need for a ladder or any heavy lifting, protecting you and your child from potential accidents. It can be raised and lowered by a crank or power drill for a smooth and effortless operation. And it eases access to your items that are high above the garage floor without using a ladder. It can lift a maximum of 108 inches vertically and can carry a maximum weight of 300 lbs.
The storage lift has a safe and secure mechanism–a specially designed safety lock prevents any movement when not in use. Use the winding pole to pull out the safety lock on the gearbox, then push back in to lock after use. Moreover, the rack is made of heavy-duty steel cables, which secure the rack in place.
The GL44B also boasts flexibility in compatibility with angled ceilings because of its adjustable length steel cable. Additionally, it is universally compatible with different ceiling joists of both wood joists and concrete ceilings–12", 16", and 24" ceiling joist spacing. However, it is not fit for metal joists.
Aside from its storage capacities, the Lift 4′ X 4′ Overhead Garage Storage Rack GL44B is designed for multiple uses such as lifting hardtop, car top carrier, kayak with straps, and many more.