In the hullabaloo that is Christmas, you might forget to allot time for your special partner.
You schedule dinner with your closest girlfriends. You have a Christmas party to attend at work. You have a playdate with your daughter's friend and her parents. Your parents are visiting for the holidays. You have one meeting after another. Your partner is waiting in the shadows for you to put him in your schedule.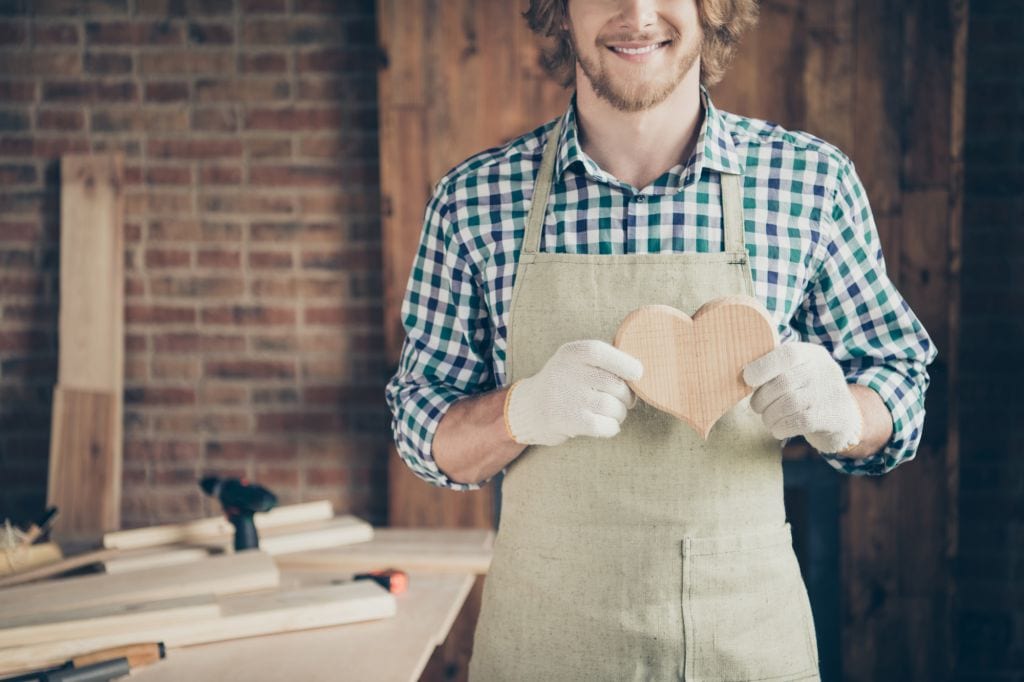 Oftentimes, when you become more confident with your partner, you forget to make them feel special. You forget to give them time for a date night. Don't make this mistake or the fire might fizzle out. What's one romantic night this December if it means quality time with the person your heart holds dear the most.
Now you might not have the time (and/or the budget) to make reservations at a fancy restaurant. Or it might simply be too late to make plans of eating outside when restaurants are always full during this busy season.
Don't worry because you could still have a romantic date even while at home. It would even be more special if you squeeze those creative juices and transform an unlikely space into a romantic date spot. Yes, we're talking about the garage.
Nowadays, the garage is not just used as a place to store your car. It also acts as a storage area for athletic equipment, utility and power tools, lawn mowing equipment, etc. Moreover, it could be used as a space for working out, holding parties and events, and making art projects.
Following this line of thought, it's not surprising that garages can also be used for dates. There is space for you to do some sort of set design and it's also very easy to clean afterward.
But first, you have to clean and organize your garage…
To free space from the floor, make use of wall or ceiling-mounted storage solutions from FlexiMounts. Here are two options you may want to check out this Christmas:
CLASSIC 4′ X 8′ OVERHEAD GARAGE STORAGE RACK GR48
This overhead garage storage rack is 4'x8' in size. It's made of cold-roll steel and uses thick screws, both guaranteeing the product to be sturdy and safe to hold up to 600 pounds.
This also stands out in the market because of the integrated grid design that enables it to be assembled easily. It all comes in one box with the hardware and instructions included in the package. Most people will encounter problems during installation but this one's easy to install by following the package's step-by-step installment instruction and template.
What we love about this storage rack is it's waterproof. You can avoid damaging your seasonal items from water or if water leaks in your ceiling when the rain falls hard in your town.
Moreover, this garage storage rack is height adjustable. Each tier can be adjusted from 22" to 40" that can be entirely customizable to you.
CLASSIC 2-PACK WALL SHELVING WR SERIES
This wall mount shelving solution has a weight capacity of around 200 to 400 pounds. It's made of powder-coated steel that is guaranteed to be of top material, having gone through strict tests. It has a buckle design that prevents falling and can be mounted on studs or a concrete wall. Three storage spaces are available for this wall shelf: 2' x 4', 1 x 6, and 1' X 4.' It comes in black or white.
Now that we got the organization covered, here are a few date ideas you could pull off in the garage.
1. A simple home-cooked dinner
Your partner would surely appreciate it if you prepare dinner yourself. Ask them to buy the wine that will go with your set menu. Since the ball is entirely on your court, you could set the tone and mood of the date without any limitations that an outside venue gives. You may hang lights to give off that romantic vibe and light candles (just make sure, don't put them near any combustibles!). Make a playlist and blast it on speakers or you may ask a live band to sing during dinner. Prepare the dinner table, a card, and a gift for your special someone. If you've been with this person for a long time already, why not recreate how your first date went and relive your past memories. The upside here is you don't have to worry about getting stuck in traffic at all and you could stay as long as you want in the garage.
2. Movie night
Staying in to watch movies with your partner is a different experience than watching on a big screen. Make sure there's a vacant wall in your garage where you can project the movie or if you have a widescreen TV, you may opt to use that too. Set up a couch, prepare pillows and blankets. Buy or cook snacks for both of you. Popcorn, pretzels, nachos, burgers, or pizza is always a good idea. Don't forget the drinks. If you want something casual, soda can do but if you want something fancier, opt for a glass of wine. Prepare a list of movies that your partner can choose from to save time.
3. Love Massage
Create a relaxing atmosphere and a spa ambiance in your garage before booking a home massage. You may even give the massage on your own if you are feeling confident. The walls should be covered with white or light-colored linen fabric. Set the mood with candles and essential oils. Dim the lights and play calming songs. Prepare a massage table, towels and stones, lotions, and oil. These could be warmed up in a crockpot.
To make it even more relaxing, prepare face masks or scrubs, cucumber for eye care, and salts to soak your feet in. Don't forget to have mimosas and fruits on the side. You would surprise yourself with how good it turned out, what more your partner who does not have any clue about your plans.
We hope you and your partner enjoy your unlikely romantic date at your garage!