R

evenge traveling has been the trend these days. You know, after not setting foot to new destinations since the start of the pandemic, everyone is itching to book flights to have a relaxed vacation. If you are one of those who are jumping to the bandwagon, surely, you have been spending less time at home because you have been traveling as of late. Then there is a part of you that worries about your house and your belongings. And you would not want to keep thinking about your home's security while on vacation, right?
Not that we're putting you in a panic state, but data shows that about 1.5 million home burglaries occur in the U.S. yearly. It does not come as a surprise that the most common entry point for burglars are the front and back doors. And in most cases, these doors were left unlocked. The other vulnerable entry points are the garage and the windows.
It pays to be ready and secured. No one wants a thief roaming your home and taking your personal belongings. If you have to, re-evaluate your home security. Think through proactive security measures that can protect your garage and the rest of your living space from break-ins and unwanted incidents.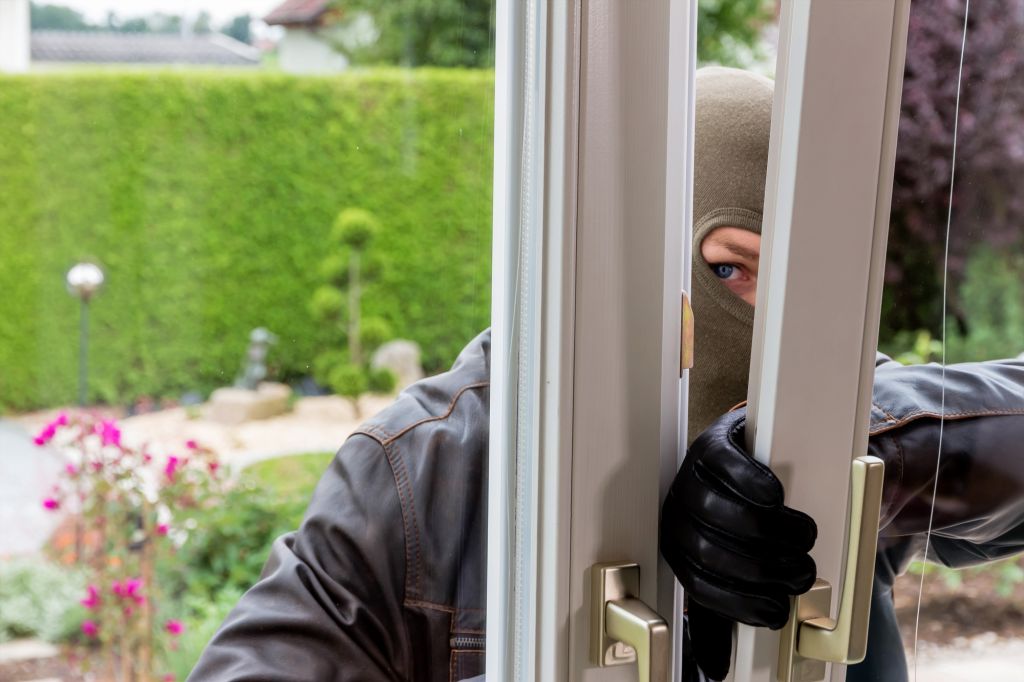 Apply the mindset "what would a burglar do?"
As weird and odd as it may sound, one of the first security tips to employ is think like a burglar. Ask yourself how a burglar can enter your home. With this in mind, take a walk around your home and garage's exteriors. Are there any entry points that seem vulnerable? Also do this at night and check how effective your exterior lighting is.
Always lock your doors, especially the ones in the garage
This safety tip is actually common sense, but is often overlooked at. Especially if you have to manually lock your doors, never forget to check once in a while. If you are going out for the night or spend long days on vacation, it would be helpful to use a clamp-on padlock for extra security. You should also check your doors from time to time to ensure that parts are functioning well and replace any that are too old or worn out.
Having automatic garage door openers will make it harder for a burglar to get past. If you are not keen on installing one, maybe a door with a triple lock mechanism will do. And it would not hurt adding an outer door for additional safety. But always remember to check the doors before going elsewhere.
Do not unnecessarily leave your garage door open
You may have opened garage doors intentionally when you were working on a project to get fresh air. However, leaving them unintentionally is a big no-no. It is an open invitation for anyone to enter your home. All the contents of your garage are for all to see, even for passersby. While it is not the intention of a person while passing by, one might be tempted upon seeing what's inside your garage and living space.
Stay away from using clear glass panels for your garage windows
Just like leaving the doors open, having clear garage windows make it easier for one to look at the contents and plan a probable escape route. To counter this, you can cover the windows by installing blinds or curtains that are specifically meant for garage use. Other options are to use translucent film over the garage windows, or opt for a frosted glass design. This way, you can still allow sunlight in, while concealing the contents of your garage.
Maintain an organized garage
A chaotic garage space not only hinders movement for you, but it also somehow holds the key in your safety. Most likely, if you are letting your garage in a chaotic state, more likely, you would not be able to secure your property well. And this opens the gate for thieves to sneak into your house.
Organizing your garage can be a daunting task. For one, you cannot simply give up your vehicle space to make way for more items to be stored on your garage floor. So, trying to fit all the stuff that you have and sharing it with your car can mean a lot of calculation and creativity.
The smart solution for all your woes is installing an overhead garage storage rack. By optimizing the ceiling space and converting it into a storage space would be the perfect solution to decluttering the garage. The unused overhead space can become your haven to store important stuff that needs a new home outside your living space.
One such amazing storage is the Fleximounts GR48F Basic 4′ X 8′ Overhead Garage Storage Rack. The heavy cold-rolled 14 gauge steel construction ensures long-lasting use and provides safety loading up to 600 lbs with ⅜" plywood or thicker. The high-quality screws provided in the package are thicker than industry standards and have gone through strict tests.
The rack is also height adjustable to suit your needs. It can go from 22 inches to 40 inches dropdown, and provides up to 105 cu. This is beyond comparable to other racks available in the market with a maximum of 33 inches ceiling drop down and maximum of 88 cu. ft. of storage. The dimensions of the GR48F is 96 x 48 x 22-40 in.
Moreover, the GR48F Basic 4′ X 8′ Overhead Garage Storage Rack offers installation practicality as it can be both for parallel and perpendicular installation. In either case, you only have to make sure that the vertical posts are 48 inches apart. If your garage's ceiling is finished with a drywall, you can use a stud finder to locate the ceiling joists.
The rack consists of four corner triangles and two frame reinforcement bars. The rack is a specially designed vertical post that allows for embedded deck mounting. And for added peace of mind and security, it has multiple mounting points for attaching the deck and frame firmly with tapping screws.
This Fleximounts overhead storage rack provides space for flexibility and creativity as you can customize the color of the wooden decks or even better, recycle the old wooden boards that you have lying around the garage or lawn. But note that the recommended size is 4'x8' and a thickness of at least ⅜". Also, you can opt to choose Fleximounts wire grids as base or deck for the rack. Either way, it provides sturdy storage for all your unused and seasonal items.
Do not worry about the installation as it is easy to comprehend with the installation instructions and template that go with the package. And you do not need to be a construction expert to do such a garage project.