C

lutter is our enemy number one in the garage. It would not take long for clutter to take over our space especially if the garage is a one-area-that-fits-all kind of space. We use the garage as a parking space, workshop area, and storage space.
One thing is for sure, though, we want to eliminate our common enemy and maintain a more functional, tidier, and safer garage.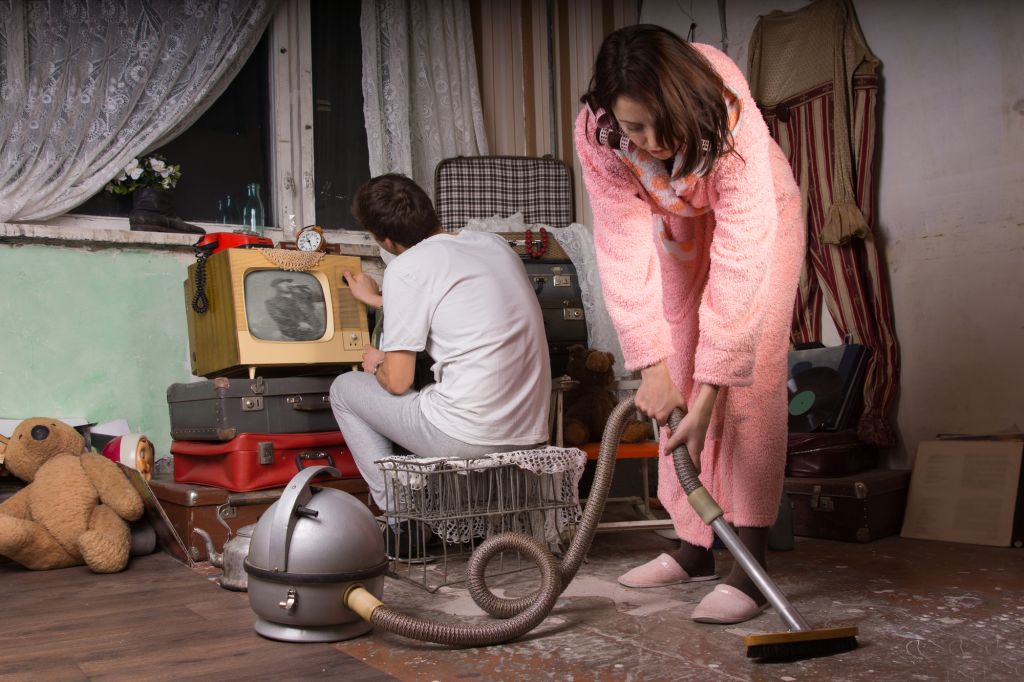 Eliminating garage clutter is no easy task, but one that we could definitely take on. Here are some storage hacks that will cease clutter problems in the garage.
Hack #1: Make use of the garage wall as storage space
Decluttering your garage does not need to be burdensome. Cleaning and clearing the garage space can be done with ease by using the right equipment. By finding the correct storage for your space, it answers most of your problems on how to create more floor space for your cars and activities that need foot traffic.
One area in your garage that you can maximize is the wall space. Most often than not, the walls are left bare. Fortunately, the walls can be utilized as garage storage. You may put on a few hooks for hanging tools, pegboards, slat walls, and wall-mounted shelves.
There are many wall shelves and overhead garage storage available in the market. A quick search on e-commerce sites will show hundreds of products. But looking for what will be best suited in your garage will take time if you do not know what you want and need in a garage storage.
Aside from the affordability and price, the criteria that you should look for in a storage equipment is that you can also utilize an organizing shelf that can be of multiple uses and offers flexibility, which will suit your needs–whether it is for weight capacity, reinventing of the orientation of the shelf and compatibility with the kind of walls that you already have in the garage. It is common sense that it will be easier and financially logical to get a rack that is already compatible with the build of your garage.
The Fleximounts WRC24B Corner 2-Pack 2' x 4' Wall Shelving is one such reliable top storage solution. You can save a great amount of space in the garage by using the corner walls to install the wall shelf. Moreover, it offers flexible installation as you can use the WRC24B either as a corner shelf or a two-pack wall shelf. It is also compatible and suited for either wood studs and concrete walls.
It is made of powder-coated steel, which is responsible for its heavy-duty and sturdy performance. Each shelf can carry a maximum weight of 220 lbs without it being wobbly, so you are assured of the safety of the items stored on it and you do not need to worry about falling objects cluttering your garage. Additionally, its one-piece grid design for easier assembly makes it more stable compared to others with multi-piece assembly available in the market.
Assembling and installing this wall shelf will be a breeze as it is designed for easy one-person installation. In the package, all the hardware that you need is already included, as well as the installation template that helps with the mounting of holes, and the bubble level that helps get perfect horizontal location.
Moreover, the Fleximounts WRC24B Wall Shelving storage space offers additional storage options. The storage can easily be expanded with the Fleximounts GRH1/GRH1B hooks or GRH2/GRH2B hooks. You can use the hooks to store bikes, tools, cleaning materials and more.
Hack #2: Create proper storage spots for everything that you want to be stored in the garage
Organization is the key to having a well-maintained garage. While the garage may be the only area for you to use as storage space for all the items that you own, it should not be used as an excuse to have a chaotic garage. Make space and group alike items when storing your stuff. For example, one corner wall-mounted shelf is dedicated to store yard tools, and another one for sports equipment, then maybe add hooks in your storage for rakes, shovels, cords, and the like. Storing them off the floor will greatly benefit you as you are preventing tripping hazards.
This way, it is also easier to find things because everything is highly visible. In which, it will help in making and maintaining your garage clutter-free easier.
Hack #3: Put a label in everything
While using a well trusted garage storage already makes everything easier and tidier, putting labels on these storage systems will make your garage organization a lot more efficient. Yes, you already categorized and grouped alike items together, but labeling them will help you find things a lot faster. You do not need to put down the boxes one by one. All you need to do is look at the labels, and voila, you can already access the items that you need in an instant. It also comes in handy when returning the tools and items once you finish using them to their proper storage space.
Hack #4: Make an inventory of all the items stored in the garage
Now that you have sorted and stored your items pretty tidy in your garage, and must more or less have memorized where you put them, it is also still advisable to create an inventory of all the tools and materials that are stored in the garage. Your memory may fail you once in a while. That is human in nature. So, to make your garage life easier and more fun, list down what kind of items are put inside the box number 1, 2, 3, etc. It is also good to put the quantity, state of the items, whether they are still brand new or need repair, and their uses and functions. The last criterion is especially helpful for garage noobs. And to help them when the garage expert aka you is not around the house.