Y

ou may have been toying with the idea of adding a garage to your property for far too long already but could not wrap your head around this if it is a practical move. Because first, it will cost you a lot of money. Second, will you be willing to give up precious garden space or a portion of your house to accommodate the garage? Third, you may be second-guessing yourself if a garage is an absolute necessity for you and your family. These and more questions and concerns arise once you start to sit down and discuss your plans with your family and hired professionals.
So, let us break down the above-mentioned concerns one by one. And hopefully, this article will enlighten you if adding a garage could bring more benefits, and will be worth the money and effort put into the construction of the new space.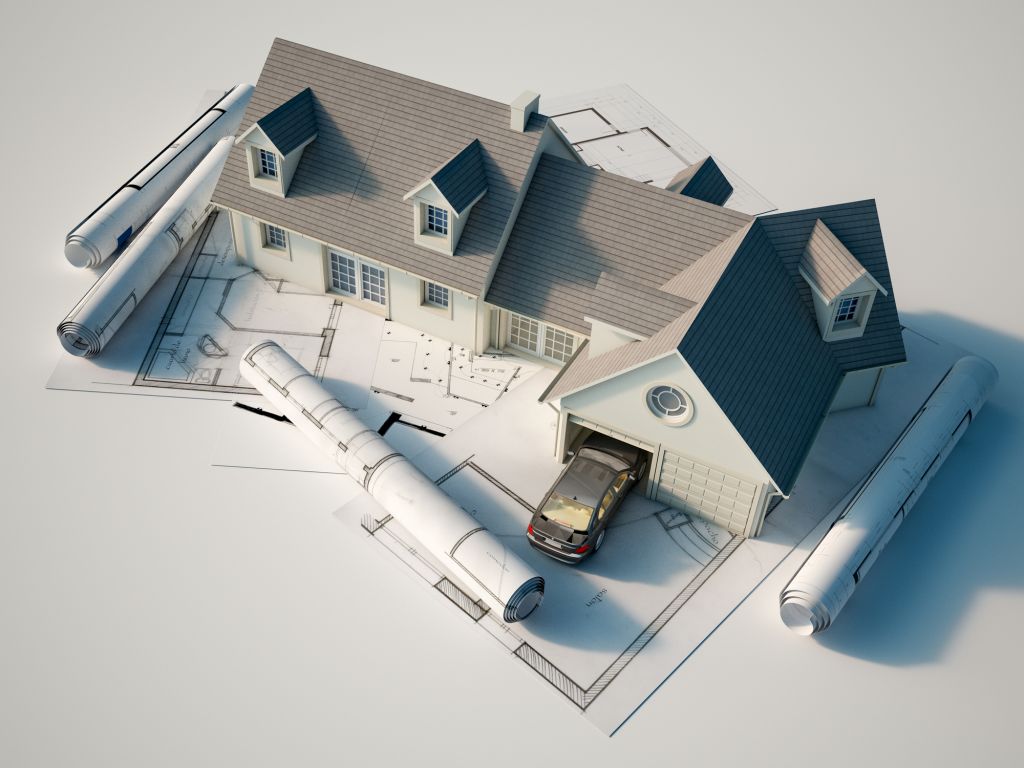 How much does it cost to build a garage?
According to Forbes, you need to prepare around $24,000 to build a garage. However, it is only a rough estimate as the costs greatly depend on the siding material, foundation, and finishes, like electricity, garage door style, garage flooring, and organization storage system, which the latter only accounts for a few hundred dollars.
A single-car, detached garage amounts to around $7,250. But if you see that an attached three-car garage with loft fits your requirements, then might as well prepare around $50,000. Basically, for a two-car garage, the average cost to build one is at $52 per square foot. Other customization costs, which include a security system, slab foundation, livable loft space can charge you between $35 and $90 per square foot.
Now, we head to the size of the garage. As expected, the price balloons as the size get bigger. For example, for a single-car garage, a 12 by 24 feet may cost you $15,000 while a 14 by 28 feet is around $20,400. The basis of computation is by using the $52 per square foot average and rounded to the nearest $100.
For a 2-car garage, it costs $30,000 for a 24 by 24 feet space, while a 24 by 30 feet is around $31,200. Again, the costs are calculated using the $52 per square foot average. However, costs may still vary depending on the lot size, and how many doors you plan to install as you can choose to access and park your cars front-to-back or side-by-side.
How much space should a garage occupy on my lot?
To answer that question, a lot of factors can be the basis like how many cars do you intend to park in the space, how much stuff are you going to store, and are there other activities you wish to do in the garage?
For starters, a single-car garage can be at least 14 feet by 20 feet; a two-car garage figures on as small as 20 feet by 24 feet. Of course, you will be better off with an extra six or eight feet in width and length.
However, the main space that the garage occupies is not your only concern; there is also the access and traffic flow–meaning the driveway. If you live in older neighborhoods with narrow side-yard driveways, the space can sometimes just be eight feet wide. Meanwhile, in newer areas, a single-car driveway ranges at least 10 feet wide up to 14 feet, notwithstanding any obstructions on either side. For two-car garages, driveways should be at least 20 feet wide up to 24 feet if the sides are not clear. Plus, you also have to take note of a turnaround area, especially if you live on a busy street or have a long driveway. Allot 10 feet wide by about 12 feet deep for the area of the car turnaround.
Is a garage an absolute necessity for a home?
The answer is a yes. First off, every homebuyer expects at least a single-car garage. Even if a garage is not much of the selling point of a home, the absence of it will negatively impact the selling of a house.
A car garage is a multi-use space that every family can take advantage of. From its traditional use as a parking space, it obviously keeps your car safe from the weather and security reasons. Hazardous weather seasons like snowstorms, windstorms can cause damage to your car and you would not want to spend a lot of money on repairs, even if you have car insurance. Also, accidents may happen that are not within your control like yielding to fallen tree branches or heaps of snow.
The use of garages has evolved over time. Now, we see more and more garage owners use the space as a repository of miscellaneous items, seasonal items, mechanical tools, and more. The garage has also been converted into a workshop activity area for wood projects, mechanical activities, and really any activity that one can possibly think of that could have not been done anywhere else in the house.
As garages have been a multipurpose space in a home, one should not discard the importance of optimizing the space by utilizing vertical garage storage systems like the Fleximounts WRC24B Corner 2-Pack 2'x4' Wall Shelving.
The Corner 2-Pack 2' x 4' Wall Shelving maximizes the use of the corner wall to save more ceiling space. What's even better about this is that you can either use it as a corner shelf or a 2-pack wall shelf, which makes great sense when you want flexibility in your wall shelving.
Its one-piece integrated grid design is made for easier assembly and is more stable than others with multi-piece assembly. Moreover, it can be installed by one person with all the hardware included in the package. An installation template provided also helps mount holes and has a bubble level that helps get perfect horizontal location.
The buckle design with Velcro prevents the brackets from falling or bending, making it more stable and sturdy. The heavy-gauge steel construction provides safety loading up to 440lbs total.
The WRC24B also makes it suitable for securing either wall studs or solid concrete walls.