H

ave you wanted to properly inspect your garage for upkeep but haven't had the time? Set aside time. You shouldn't claim lack of time as an excuse like you always do to avoid doing the task. It is now autumn, and how far back have you planned clearing out the garage? Was it at the start of the year? It has been 10 months late, but as we easily welcome the new season, it is crucial to do maintenance inspections in your garage.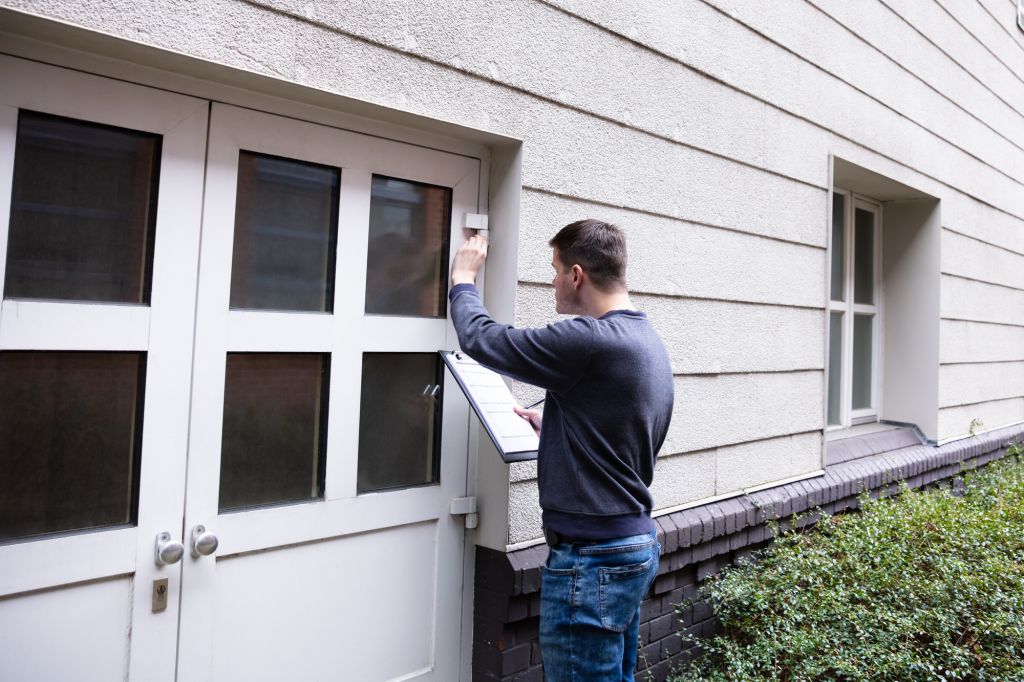 You may avoid the headache of having to conduct substantial reconstruction when the components of the garage are close to being beyond repair by doing maintenance inspections, which also help you be ready for the changing seasons. Prevention is always preferable to cure, as they say.
The majority of the mechanical activity in our house occurs in the garage. It may be for auto maintenance and repairs, hardware services, or even for furniture and household appliance repair. As a result, the garage is the area most frequently used to store toxic wastes and combustible items, making it particularly dangerous. Thus, it is crucial to always safeguard the garage area and maintain it tidy.
Keep your garage neat and organized.
Although there is an endless list of stuff you can keep in the garage, there is only so much room. You must decide which items belong in the garage and which should be stored elsewhere in your house. You may even decide to discard any items that are no longer needed and have been collecting dust and spider webs in a corner. Note the areas or corners that are reserved for particular items and purposes.
When you go food shopping, just picture how disorganized the goods are. The typical 30-minute shopping trip will go for hours, and you will undoubtedly forget some of the items on your shopping list. When arranging your garage, follow the same rationale. Items for auto maintenance, tools for your workshop, cleaning supplies for your house, and so forth should be grouped together. By doing this, you'll save time searching through pile after pile of mechanical tools and box after box of them in search of the one you need. Installing wall shelves and ceiling storage racks in your garage is a wise recommendation from us. In addition to maintaining organization, they also free up floor space.
What you want is a strong, heavy-duty overhead storage system that offers a secure location to arrange your belongings. Fleximounts GR48-H 4' x 8' Overhead Garage Storage Rack is something we suggest (With Hooks). The frame and integrated wire grid design are welded together to strengthen and stabilize the device. Due to its design using thick gauge cold-rolled steel, it can safely support loads up to 600 lbs.
When compared to similar items, the screws on the storage rack are thicker. A handy and secure area to keep your belongings is provided by the height-adjustable rack, which ranges from 22" to 40". Additionally, it is waterproof, so you don't have to be concerned about any water damage to your storage rack. Aside from that, assembly is made simpler by its integrated grid design. Even non-mechanical individuals may comprehend and put together the storage rack with ease.
Install a Fleximounts WRC24B 2-Pack 2' x 4' Corner Wall Mounted Shelving to make use of the corner walls. The advantage of this is that you may use it as a corner shelf or a two-pack of wall shelves. Its one-piece integrated grid design makes installation simpler and increases stability compared to similar products that need many pieces.
Additionally, with all the necessary hardware included in the box, it can be installed by one person. Besides that, an installation template is included, which aids in mounting holes and includes a bubble level for precise horizontal positioning. It is more robust and strong because the buckle with Velcro prevents the brackets from collapsing or curling. Safety loading up to 440 lbs total is guaranteed by the strong gauge steel structure. As a result, it may be secured to solid concrete walls or wall studs.
Keeping your garage tidy can also keep invasive species and pests out of potential nesting areas.
Check the foundations.
The condition of the ground might be impacted by the summer's heat. Even if the movement of the foundation and walls is not significant, there will still be observable variances when the earth shifts. By using a level while strolling to various locations in the garage, you may check for slopes. Any small variation should raise suspicion and be handled by a qualified contractor.
Examine the garage floor in its entirety as well. Any floor defects might result in disasters when remaining untreated. Before any unfavorable events occur, patch the holes. Check the floor for other potential slip-and-fall risks. It is inevitable that chemicals and motor fluids may leak, especially if you use the garage for furniture and automobile repair. Furthermore, it's not out of the question to slip on a smooth concrete floor. It is also advised to put a second coating of epoxy to your flooring to prevent flames from spreading to the walls and garage.
Don't forget to check the insulation, heating, security system, cables, electrical wiring, gutters, drainage systems, and roof as well. You should ask for expert assistance if necessary to ensure that you don't overlook even the most minor details.
Inspect the windows and doors.
Your first line of protection in terms of security is the entrance to your garage. Your windows and doors should have good seals. In the event that the seals are compromised, moisture may accumulate in the garage space. And you don't want it in your area since the insulation in the garage should be maintained, and any goods that are kept there should be safe from damage, by keeping it dry. When opening or closing the windows and doors, see if they move smoothly. Make that there are no warping, swelling, or misalignments. If you observe any indications of issues, get them replaced.