W

ho wouldn't want to wear clean clothes? As long as there are dirty clothes lying in the house, there will always be a need for laundry. And not all have time to do laundry nor space for a laundry area, or even patience to wash one's clothes. So, here goes another business opportunity you can venture into. You can set up your own laundry business at home. This is the type of business that is very lucrative as it is a chore that needs to be accomplished at least once a week. Therefore, clients will avail themselves of your service every so often.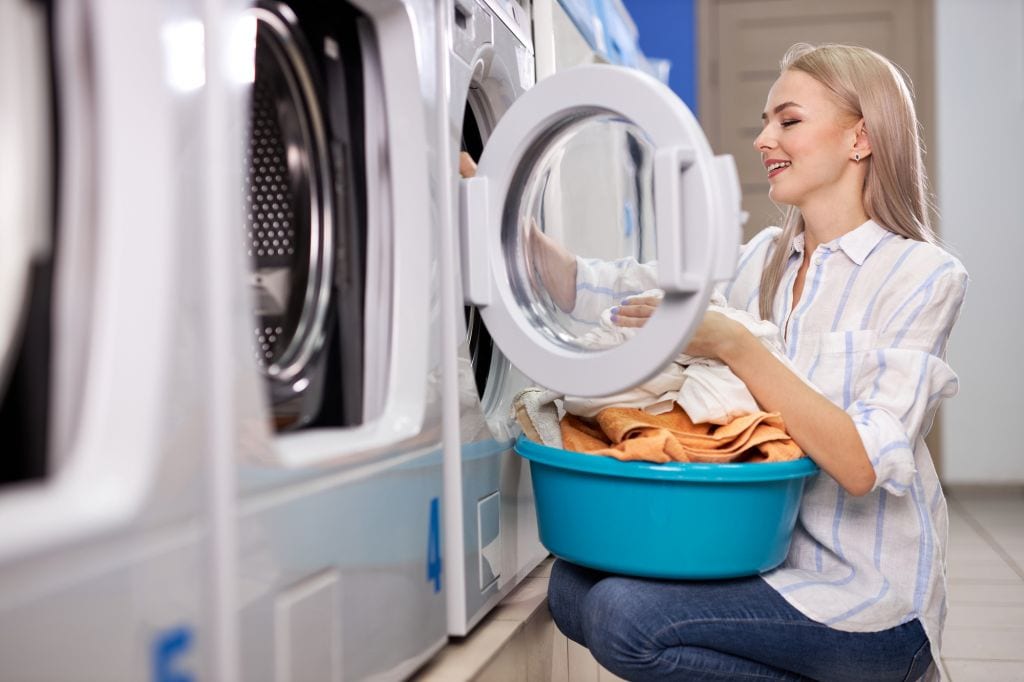 Location
Good for you if you are located in a neighborhood where there are a lot of apartment complexes, which do not necessarily have their own laundromat at home. Your location alone can give you advantages when it comes to marketing your business as your potential clients are already within your vicinity. Otherwise, if you live in a neighborhood that is not as populated and accessible, there will be more challenges, but do not fret as there is still hope for that. You can offer a drop-off or pickup service. This way, your potential clients need not worry about the logistics and save them the hassle.
The laundry space in your garage
In designing your garage and renovating it into the laundromat service space for your business, you have to keep in mind the everyday activity that goes around the space. First and foremost, you have to secure the plumbing and water line hookups of the garage. You will be dealing mostly with water, and so, to prevent water flooding and accumulation of molds in the garage, you have to invest in the appropriate water system and make necessary arrangements.
Another thing to keep in mind is how many washing and drying machines do you need in running the business, and how will they fit in the limited space of your garage. On top of that, you would be needing more space to sort and store the unwashed, and washed, and folded clothes that are waiting to be delivered or picked up. And of course, space to store materials that are needed for the washing and drying of clothes like detergent, fabric conditioner, and the like.
When doing accounting or logistic work like arranging the delivery and pickup and answering calls from clients, a good workbench is at your service. The Fleximounts Durable Workbench with Built-in Drawer WB201 would fit the bill.
The workbench is designed with high-quality craftsmanship. Its work surface is made from rubberwood measuring 1-in thick and sealed with varnish to protect against chips and scratches. The weight capacity it can hold is up to 3,000 lbs. The built-in storage drawer embedded in the worktop provides seamlessly integrated storage space for your workshop supplies. The modern design blends in perfectly with the rest of the structure while keeping your belongings out of sight and neatly put away. Even if you are working on uneven floors, the adjustable feet make it easy to level the workbench as needed. Moreover, you can use this workbench for multiple applications. You can set this up in your home, garage, warehouse, mailroom, basement, workshop, or office.
For other materials like the fabric conditioner, detergent, and the like, the Fleximounts Customizable Workbench Shelving Frame WB107 is a good option. Its heavy-duty construction holds twice more than traditional workbenches and offers dependable load-bearing performance, which can hold up to 1,000 lbs per shelf. The iron-made workbench legs can last for years and are made of top-quality stainless steel screws. What's more is that you can choose and customize the shape, color, and size to suit your ideal specifications of up to 8 ft long and up to 4 ft wide. The customizable workbench can also be used in multiple ways such as assembling tables, potting benches, or even study desks or work from home desks.
Baskets of washed and unwashed clothes stored in the garage can eat floor space. A strategic way to organize them is to store them in overhead garage storage. A good rack is the Fleximounts 4'x4' Overhead Garage Storage Rack GL44B. It is also good to sort them by category such as washed and unwashed, delivery or pickup, colored and white garments, etc.
This ceiling storage lift can be raised and lowered by crank or power drill, which can let you access with ease all the materials that are stored high above the garage floor without using a ladder. Having this mechanism allows you to protect yourself from potential accidents brought about by climbing a ladder or heavy lifting. You need not worry about the storage lift loosening when not in use because it has a specially designed safety lock that prevents any movement. And it is so simple to use. Just use the winding pole to pull out the safety lock on the gearbox, then push back in to lock after use. Also, its construction is built to last with heavy gauge steel, premium hardware, and top-quality parts, and can carry up to 300lbs. Moreover, it is compatible with different ceiling joists of both wood and concrete ceilings and has adjustable length steel cable which allows it to be installed on angled ceilings.
The everyday workload
Setting up the laundry business does not only entail just washing, drying, and folding the garments. There are still tons of tasks that need to be accomplished. You also have to think about managing the advertisement to get more clients, talking to clients, establishing a payment system, maintaining a website and/or social media accounts, securing necessary documents to establish a business such as permits and licenses, filing taxes, and securing insurance. With these tasks, you might need to employ a liaison officer or get someone who can do the laundry. You would also be needing an extra hand in delivering and picking up clothes. But most importantly, you need a team that is efficient. It cannot be stressed enough that the quantity of customers depends highly on the quality of your service. Did you arrive on time? Were the clothes properly washed and folded? Did you deliver the right clothes to its corresponding owner? All these questions and more can be gauges of how your laundromat service is faring.