C

ould you believe it? It's the half of February already, and you know what it is–it's Valentine's Day! The days passed by so quickly that it has probably not crossed your mind that the special day has come already. You phoned in several restaurants for a romantic dinner date, but unsurprisingly, they are already fully booked for the night. And you have also been racking your brains as to what gift would best express an "I love you" to your special someone, but nothing seems quite right for the amount of love that you have. Before you break out into cold sweats, why not have an intimate Valentine's celebration at the comfort of your own homes? Nothing beats personalized activities to share with your significant other.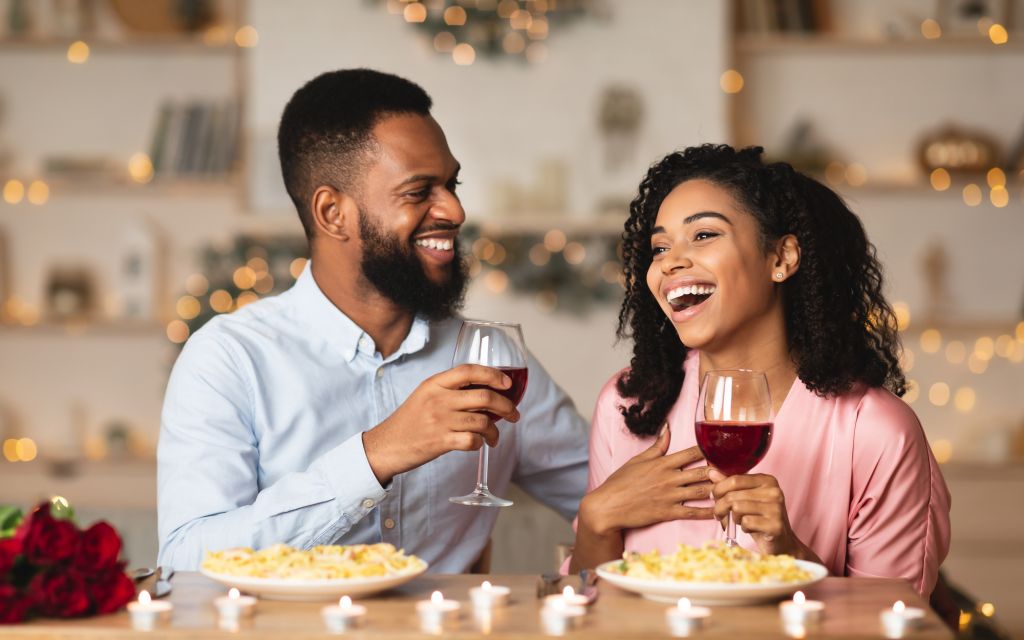 Candlelit Dinner
Nothing spells more romantic than a candlelit dinner. It is like the Olympics of date night activities. Skip the usual dine-out at a fancy restaurant for this year. Clean the garage thoroughly and put strings of fairy lights and battery-operated candles all over the place. Hang photos of you together during your travels, date night escapades, or even the most random photos like a selfie in the car. Let me tell you that this can spark a lot of fond memories together that will heighten the loving feeling. Spread out a red carpet on the floor before you set out your table. You can also scatter some rose petals to add to the romantic ambiance. Pick out some love songs to play from your favorite artists or records–maybe a string quartet or a Frank Sinatra will help set the mood.
As for the center of the dinner–the food, plan a menu based on your and your partner's favorites. You can opt to have a take-out dinner from your go-to restaurants if time and cooking skills will be an issue. But, as you are in for a romantic night, preparing and cooking by yourselves will be your best option. The time spent preparing your food together will get you to know yourselves as a couple better. Plus, eating your and your partner's cooking will be one of your best memories when you think of celebrating Valentine's.
Paint and Sip
Need an excuse to indulge in bottles of wine and be extra artistic this Valentine's? Then go ahead and unleash the creative artist in you–or awaken if arts is not your forte. All you need are blank canvases, paintbrushes, and paint tubes. And the star of the show, of course, your favorite bottles of wine.
Once you are done with the dinner, clear out the food, utensils, and tablecloth. Spread out a plastic sheet or newspaper on the table and on the floor. You do not want to spend a lot of time cleaning paint spills afterward.
As for the theme of the artwork, think of the fondest travel that both of you spent together and create it from your memory. Or you can paint how you think of your partner and interpret it according to a certain art style like abstract or impressionism. Whatever it is, the time spent bonding over arts and wine is surely one for the books.
Movie Night
Film buffs or not, you and your partner will definitely enjoy this date night activity. Set up a projector screen using a white cloth hung on the wall, if your wall is not painted white. Connect your laptop with the projector for an easy and simple movie theater effect.
You can also scatter pillows on the floor after you spread out a comfy mat. Select a movie that both of you have been wanting to watch whether it be a classic film like Breakfast at Tiffany's or the latest talk of the town that may or may not be a film, say an episode of All of Us are Dead. The thriller genre can bring excitement to your movie night. Just be ready to spill-proof your drinks by using tumblers instead of wide-mouthed cups.
Fleximounts WB102 Manual Height Adjustable Workbench
Whatever activity you may think of, a good and reliable table is what should be on top of your priority list. Imagine the horror of the table suddenly going bonkers in the middle of the romantic date night. We cannot imagine how one could recover from that.
Height-adjustable workbenches are heaven-sent. There are tons of work and activities that rely on a stable worktop. If you add flexible height to the features, this product is a winner. The user can manually adjust the level of the frame to match the desired size. So, whether you like working either standing or sitting, you can count on this workbench.
The Fleximounts WB102 Manual Height Adjustable Workbench lets the user confidently handle any sitting or standing work with maximum efficiency. It enables you to elevate your workstation to its ideal height, with a height adjustment range of 29.5 inches to 44.1 inches. The extra-large crank handle offers smoother operation than standard cranks, so you can easily lift the desk, even with heavy loads, such as items like the computer set, toolboxes, car cleaning machine, paints, and many more. And best of all, you would never need tools to adjust the height of the table legs as is necessary for other workbenches without a crank handle.
The WB102 has a solid construction, is made of a 1.5 mm cold-roll steel frame, and holds up to 500 lbs. Its worktop table uses solid rubberwood as a surface and has desktop dimensions of 47.2 inches x 23.6 inches x 1 inch, which offers plenty of space to work on.
You can also use it as a garage workbench, home office desktop, or even sewing and crafting table.
Fleximounts Valentine's Day Sale
If you are still thinking of giving a tangible gift on this special day, skip the lines and check out the products on the Fleximounts website. Practical gifts such as bike racks for vehicles and walls, overhead garage storage racks, wall-mounted storage racks, hooks, and workbenches are available. If the purchases reach over $300, you can enjoy a 10% discount.