F

or those who are into zodiac signs, half of February is not only for the celebration of love, it's also the start of the Pisces season.
The season starts on February 19 and it runs for a whole month up until March 20. A water sign, Pisceans, as people born in this season called, is one of the most sympathetic, easy-going, lovable, and creative signs of the zodiac. They are big dreamers but also care so much for the people around them that they usually give a lot of care rather than receive it. People love to be around them because Pisceans know how to show love and care, especially to those who they love the most.
They may not have that loud of character as fire signs do so it might not be that easy to determine when one is a Pisces. But there are some items in the garage that might tell you it is owned by someone born during the Pisces season. We decided to challenge ourselves if we could list down some telltale signs we are in a garage owned by a Pisces. Here are some items we think we'll be able to spot.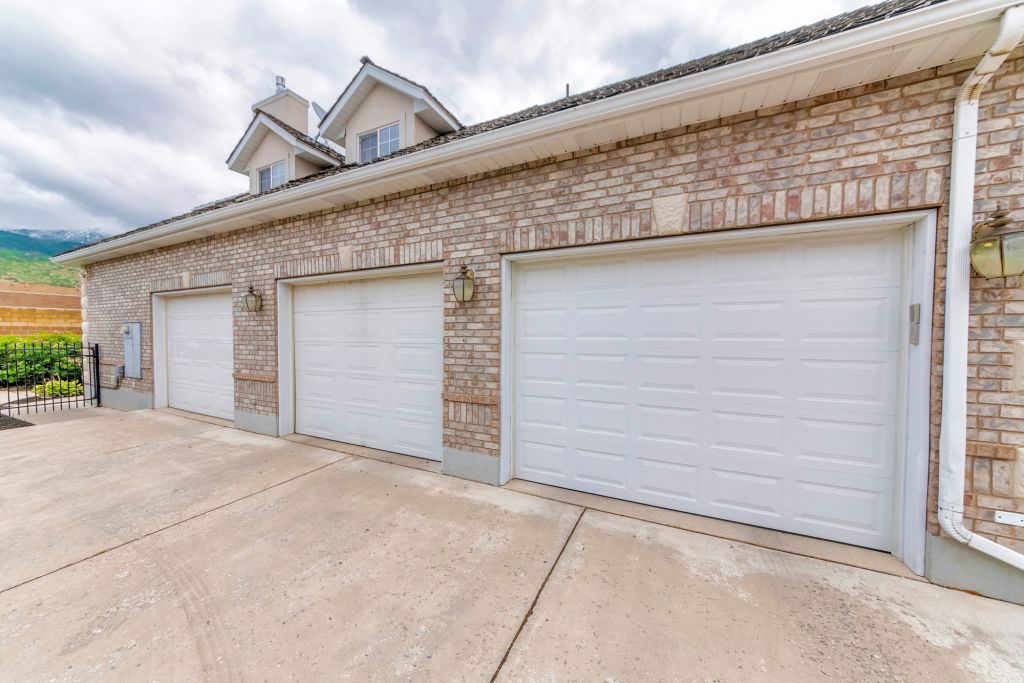 1. Smart Storage Solutions
Because the Pisces are very caring people, we know they'd be on the lookout to make sure that everyone's possessions are well-stored and organized. They would probably label containers (ask help from a Virgo) to make searching for items convenient for the whole household. They wouldn't want anyone to be in danger, especially since the garage houses the most dangerous tools at home. Things will be put off the floor and stored in wall shelves and overhead garage storage racks.
GR48M PRO 4′ X 8′ OVERHEAD GARAGE STORAGE RACK
This overhead storage rack has a weight capacity of 800 pounds. It is 4'x8' in size and its height can be adjusted from 22 to 40 inches, meaning it provides up to 150 cu. ft of storage. Made of cold-roll steel like the other products, it is also waterproof and has that signature FlexiMounts integrated grid design. It can also be easily installed, coming with the trusty step-by-step instruction and installation template. Everything will arrive in one box on your doorstep. You won't be afraid if it will fall from the ceiling because it comes with high-quality screws and all the hardware of this product has gone through strict quality tests. Note that this is compatible with joist spacing of less than or equal to 24".
This wall-mounted storage solution is a classic choice for FlexiMounts' clients and one that we would recommend for a Piscean. It's 2'X6' in size with two shelves on top of each other. Made of powder-coated steel, it could carry up to 400 pounds in total. The package comes with all the hardware needed and could easily be installed by one person. It's suitable to be mounted on wood studs or a concrete wall. The installation template would help the user know where the holes should be drilled and the bubble level will help ensure the perfect horizontal location. It's guaranteed sturdy and stable with its buckle design complete with velcros that prevent brackets from falling or bending. High-quality thick screws are also provided that prevent accidents from happening. This product also allows multiple combinations as users could change the spacing based on what suits them the best.
2. Workshop Area
As established, Pisceans are very creative and imaginative. They could definitely use the garage space to hone their art even more. The vacant space can accommodate any art form as possible. They could make sculptures or ceramics inside the garage. They could engage in carpentry and woodwork. They might even find it as a place suitable for crafts or sewing. For sure, there will be a workshop area in the garage of a Piscean.
This new work bench offer is height adjustable and all-purpose. The workbench is made of solid rubberwood surface and a steel frame with a maximum load capacity of 500 pounds, comfortably carrying your sewing machine, laptop, and other business essentials. It's spacious with 47.2" x 23.6" x 1" dimensions while the height can be adjusted from 29.5" to 44.1". With a wide range, this multipurpose desk lets you sit or stand comfortably while a Piscean plans for his or her next creative project.
It makes use of a crank handle to manually adjust the height that allows for easier lifting of the desk, even when the load is heavy and full. It also means he or she won't need extra tools or an electrical outlet just to adjust the height of the table.
3. Outdoor Grill
We reckon that a Piscean would love to host intimate parties in the garage. Since people love to be by their company, they would want to cook something for guests who often pass by and visit their home. What could be a better way to invite guests than having an outdoor grill at home? This would be stored in the garage, in a safe area inside, where it could easily be pulled out when needed. All you have to do is roll out the garage door and take the outdoor grill to the garden. There would surely be a lot of stories shared in a barbeque party and the guests would keep on visiting for laughs, advice, storytelling, and more bonding moments.
Final Word
Did we do well in thinking of what a Piscean garage would look like? They might not be the life of the party but people are often drawn to them because of their capacity to create art, craft ideas, and love other people. We can only hope we have the understanding and sympathy that Pisceans could give to others. They deserve to feel loved and cared for with these garage products as well! If you were to design a garage for a Pisces, what would it look like? What products will be inside? We're curious what you have in mind so feel free to shoot them down in the comments section.