I

n the US, winter rolls out every December 21 and ends on March 20 with the Northern States getting snow almost throughout the whole season.
Winter is not always pleasurable for a lot of people. Movement is limited; streets are covered with snow; lakes are frozen, and you could hardly do any outdoor activity without getting frozen to death. Plus some home items don't really function well during this season. Insulation at home also matters and everyone must wear multiple layers of clothes in order to bear the winter season.
But for adrenaline junkies, Christmas means it's almost that time of the year to schedule their trips up North for some skiing action. They love winter just because they could finally grab their ski gear out of storage and play with it in the woods and mountains. A lot of times people don't think about it but storage matters because it will play a huge part in how long the ski gear would last. As they say, prevention is always better than cure so make sure to protect your gear and extend its life span by not taking storage for granted. Here are some things you always have to keep in mind when dealing with these athletic equipment: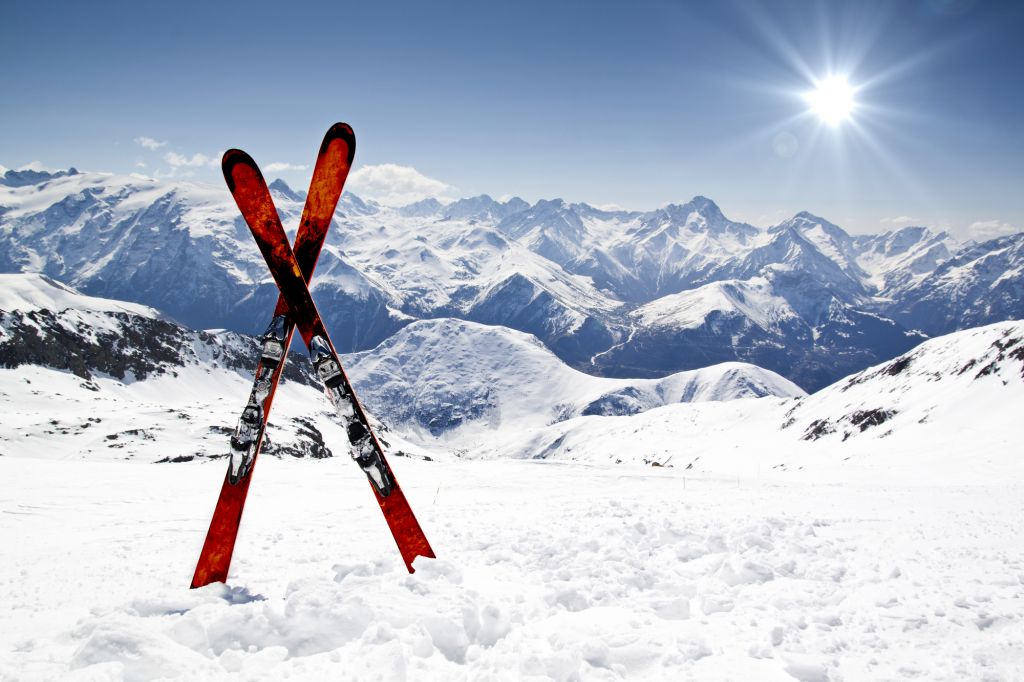 1. Snow gear must be stored inside a walled-in location.
Make sure to keep your gear away from heat sources such as a furnace or a boiler. A corner of the garage or a storage unit would be perfect areas for you to tuck away your ski gear. If your skis and snowboards are made of plastic, don't store them in a cold area of the room. You should also not store them outside. An extreme cold could cause the ski gear to crack while heat could lead to warping.
2. Store snow gear in a dry area.
Two enemies of your ski gear are water, which could corrode the equipment or damp environments that could cause mold to thrive. You don't want your ski gear to have molds and corrosion.
3. Do not store ski gear that any person in the family could easily access.
Overhead garage storage racks from FlexiMounts provide a good solution because since this sport is seasonal, the homeowners won't need their ski gear until Christmas again. You could safely tuck them away in a ceiling-mounted storage rack because you won't be needing them anytime soon. If your family could access it at any time, chances are you would have to rearrange your equipment almost every day. Snow gear like skis, boards, and poles should be stored in an area where there is little to no foot traffic; hence, the garage.
But how do we properly store skis specifically? Here are some pointers to follow:
1. When storing your ski or snowboard, never store them inside a ski bag.
Of course, these bags are of big help when you have to drag these babies around but Stor-it says that ski bags are a no-go for storage in the garage. These ski bags carry condensation and would fill your equipment with moisture and you don't want that to happen. Off-season, your skis should be kept out of moisture so dry out the ski bag and fold it away with your ski clothes.
2. Do the three maintenance moves for skis: fix core shots, sharpen edges and wax them.
Once the ski season is done, make sure to do the aforementioned three major maintenance moves for your skis to last longer in storage and use. If you do not know how to do this and prefer a professional to do it instead, don't hesitate to bring your skis to a local ski shop and have its maintenance done there. These would help keep the ski gear better in storage as well as make sure that they're ready to go once the season rolls out again.
3. It's better to store all your winter gear in one place.
We could tell you how stressful it'll be if you have missing gear the night before your ski trip. It's such a mood killer to go from one storage unit to another just because you did not store all your equipment in one place. Save yourself some trouble by keeping everything in one area. Once the season is up again, it'll be such a breeze to grab your equipment and clothes because you stored them properly. One way also to not be stuck in a lost-and-found fiasco is to make sure to label your boxes and other storage compartments.
4. Your skis must be stored in an upright position.
We don't want any accidents to happen so best prevent them before they do. You should store your skis upright because if not, another object in the garage might crash them or warp the shape. You have to lean your skis against a vacant wall and make sure to not put a lot of weight on it.
FlexiMounts can help you through the different storage hooks that it offers. You could just clamp hooks on the grid design of the GR48-H or the Classic 4'x8' overhead garage storage rack. In this way, the ski gear would be hung upright as well as placated on the wall. Prevent it from moving by making division boards to separate one ski from another. When you add it all up, the weights of the skis, ski poles, ski goggles, ski bindings, and boots amount to a total of 21 to 37 pounds. This is easy peasy for the GR48-H to hold and carry—its maximum weight capacity being 600 pounds.
There are many products you could explore at the FlexiMounts site. As an early Christmas treat or a gift all throughout this season, FlexiMounts is offering a 10% discount on products or total bills that go over $300.
Final Thoughts
Whether you want a white or a hot Christmas, it's best to stay prepared. Don't forget that your ski gear did not you $600 to 800 dollars just for you to throw it away because storage did not do it well. Make sure to take care of your ski gear, not only for maintenance but more so, for storage.