Y

ou'd want to always ensure that your kid is safe from any potential danger. Not only do you make sure that they are safe while outdoors, you'd want to provide them with a home where they not only feel safe and secured but that they really are.
It becomes worrisome, however, when the kid is so playful and curious. One area that endangers your kid's safety is the garage.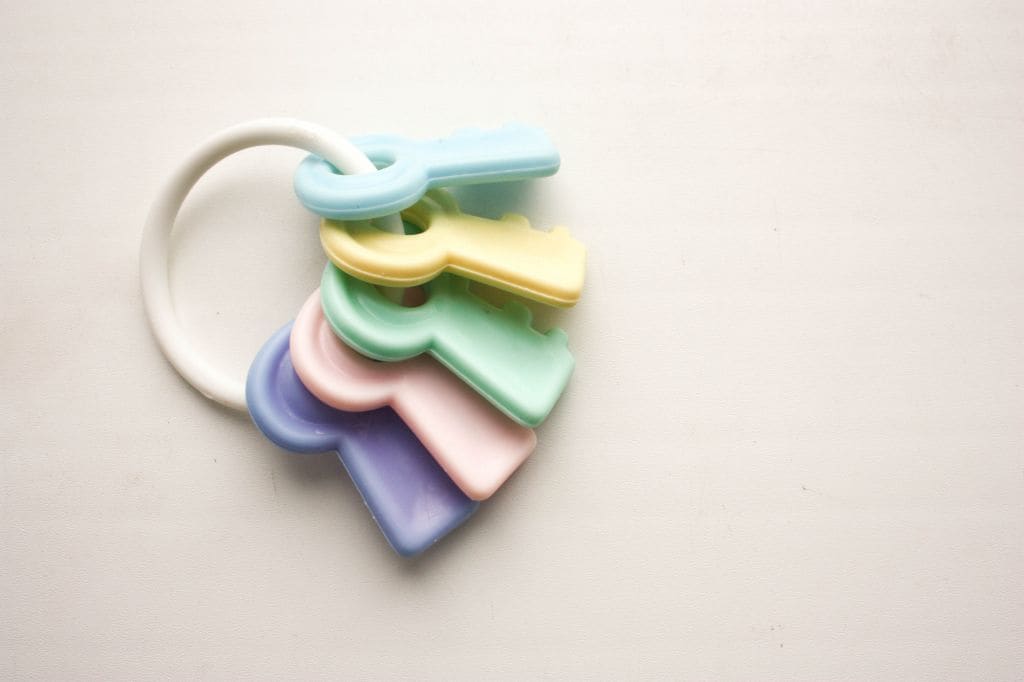 The garage is important in the house because it's the storage space for your pricey equipment such as cars, motorcycles, athletic gear, lawn equipment, and flammable materials. Aside from these items being valuable, they are also very harmful to children. The garage door can even pose a greater danger for children.
So how can you protect your little ones in the comfort of your own home? Here are a few tips:
1. Ask questions to assess the safety of your children.
Are the tools in your arsenal dangerous to your children? Did you keep these items in a place where children could not reach them? Is your garage door working just right? How often should you change your door? Do you need to lock your garage so that your children won't be able to access it without your presence? How will you secure your kid from the danger that your cars might pose to them?
After answering these questions, it's time to act.
2. Keep harmful items away from your children.
Anything sharp and toxic should be kept away from the kids. They should not be able to reach it, especially since they can easily get intrigued by these things. Install a rack for these tools wherein the kids would not be able to reach for these items. Secure them in these storage solutions so that they won't fall to the kids who might be playing on the floor.
As for the chemicals, properly seal containers in a way that the children won't be able to open them. Then, of course, the same rule applies that you have to put them in an area where the children won't be able to access these chemicals. You can put them inside a high storage place that can be locked so that the kids won't get to access them.
3. The kids should have limited access to the garage space.
The best way to ensure the kids' safety in the garage is for them not to be playing in the area. They are always curious and want to explore your whole house but when you give them limited access to the garage, they won't even be able to enter it when you're not around.
You can always lock an interior door so that if they don't have the keys, they can't enter the space. Or you can install a Dutch door that has two sections wherein you can open the top part and close the bottom part. The garage door must also be closed entirely. Your small and big items must not be placed near your garage door so that you can ensure it's always closed. Speaking of garage doors, you can opt for a kid-safe one so that danger is not welcomed into the house. Check your garage door at least once a month. Keep the remote in a place where they wouldn't be able to find it. Test out if your child-friendly sensors are working. Do any necessary repairs as soon as possible.
4. Know the dangers that your car can cause.
Just because it's supposed to be stored in the garage, it already means your car is a safe item for kids. The children must not be able to access them, meaning they should not be able to turn the engine on. Keep the doors of your car closed at all times. The key must be with you. When you are about to move the car, make sure that your child is not behind it. The motorcycle should also be placed properly.
Since it's important that harmful items are not accessible to the children, you should install smart storage solutions that they would not be able to reach. Making use of the wall and the ceiling is the smartest option.
Here are some FlexiMounts' products you can choose from:
Organize your belongings in the garage on three levels of wall shelves. This product from FlexiMounts can carry a total of 450 pounds. It is made of high-quality construction that secures its loading capacity. Its height can be adjusted to meet the homeowner's needs. For example, if an item is tall and can't fit in the level—it can be adjusted accordingly to fit. The product is also compatible and suitable to use in wood studs and on a concrete walls. Like other FlexiMounts' products, it can be easily installed by one person.
This product provides ample vertical support and longer ceiling brackets. It will prevent the shelf from falling from the ceiling because it is secured to the wall. Its weight capacity is 400 to 600 pounds and the height can be adjusted from 22 to 40 inches. It is made of cold-roll steel that is guaranteed to be of high quality after undergoing rigid tests. This is also a waterproof product that could avoid getting your products damaged from water. It could store seasonal items such as athletic gear you only use for winter or for summer. This comes with an integrated grid design that makes it stand out from others available in the market. This comes in black and white and you may choose from different storage spaces: 4' x 8', 4' x 6', 3' x 8', 3' x 6', and 2' x 8'.
If one of your worries is installation, don't worry because this can be easily installed by following the step-by-step manual and installation template that comes with the product.
Final Word
The garage is dangerous for all residents of the house but it is especially harmful for children who are innately curious. Child-proof your garage now before you regret it in the future.