F

irst of all, congratulations! It's just weeks away before you give birth to a new baby. We can just imagine how thrilled everyone is in your family to welcome the newborn. But during times of solitude, you can't help but panic. It's not your first time to take care of a baby but you know that a new human in the house will require more living quarters. Your home is small and you can't quite figure out how to make room for the new baby, given that you're also thinking about a lot of other things.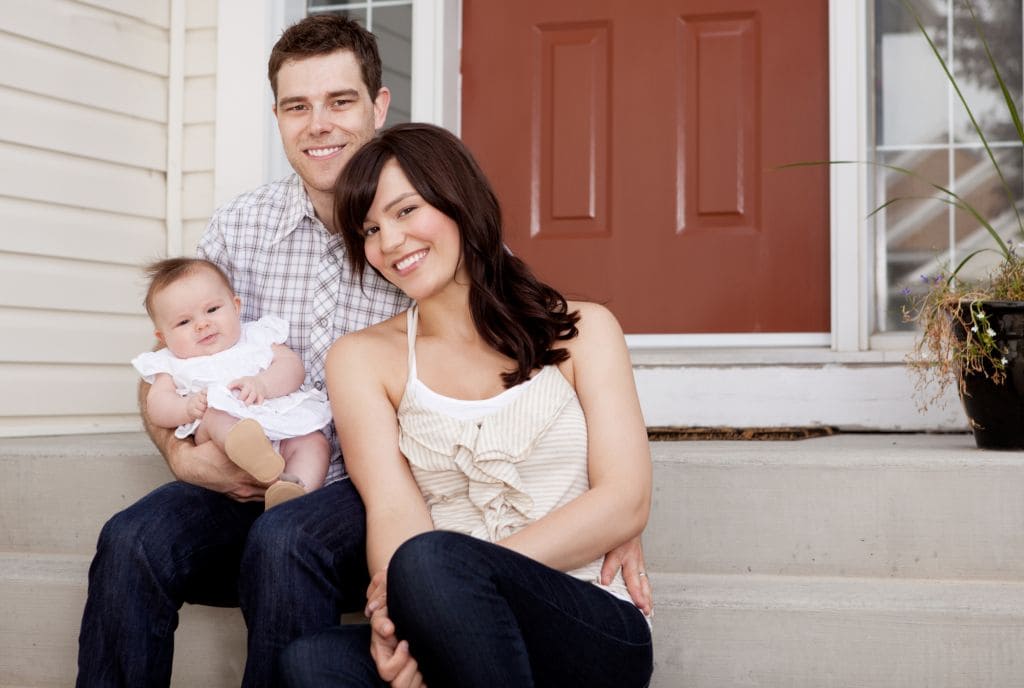 Relax. Take a deep breath. You are surrounded by people who love you and are willing to help you out with whatever is causing you stress at this time. Plus, you don't even have to move to a new home so that you can have space for the new baby. What you need is to organize your belongings so that hopefully the rearrangement will be able to accommodate everyone in your growing family.
1. Clean your house.
Our first agenda is to remove any clutter in your home. It may not be the lack of space that is your problem; it might be more of an organizational issue. In order for you to make space, you have to get rid of items that no longer serve you, you no longer use, or stuff that doesn't work anymore. Take into consideration everything that you will be using when the baby comes home. How much space will clothes, diapers, and baby furniture will consume? Double the amount of clutter you'll get rid of so that you have ample room for the new baby on the way.
Make sure that you're maximizing your storage spaces at home. Aside from the attic, you also have a garage where you can store some of your belongings. Install smart storage solutions such as overhead storage racks, wall shelves, and hooks so that the garage can serve its primary function of storing your vehicle as well as being a space where you can tuck away some of your possessions. These storage options will also help you organize your belongings and make them more accessible.
2. Ask your family and friends to stick to the essentials when giving baby gifts.
If you plan to have a baby shower, make sure your guests know that you only have a small space at home. Your list in the baby registry should only include essentials for the baby. If you don't trust that they'll follow the memo, better yet not to not hold a baby shower. Have a diaper shower instead or make your celebration very intimate. If ever they do give you big gifts that won't fit the house, do not feel guilty that you have to sell, donate, or return the gift because there is simply no space available in your home.
3. Make a small nursery in the master bedroom.
There are really sacrifices to be made if you don't have the space. Don't feel as if you're missing out because you can have a different experience and still have fun. For those who don't have a spare room, you can easily transform a corner in the master bedroom into a baby corner. All you will need is to place a small crib or a bassinet. Do not forget to add wall decor that will brighten up your baby's day.
Another thing you can do to create room for a nursery is to use the closet. In the first year of your newborn, not much space is needed. You can really make do with a closet that you aren't using that much. Take out the doors and then again, place a crib or a bassinet that can fit inside. Remember that you'll also need shelves to hide everything you need for diaper-changing.
4. Make room for the new baby in your kid's room.
As mentioned, it's not your first time to be a mom. This just means that there is a room for your other kid. You'd want your kids to have a quality relationship so why not make the older kid share his or her room with a new sibling. You can give the liberty of each child to choose where they want to stay in the room and how they want to decorate it.
Since we've established that there's only a limited area for the baby, do not purchase and use big baby furniture. What you should go for are high chairs attached to a counter, cribs that have different purposes, changing stations that are built-in, and other space-saving pieces.
Your baby toys can be displayed in a hammock. This will give you extra floor and closer space. By doing so, you also decorate the wall for the approval of your baby's eyes.
5. Do not buy any baby gear that is nonessential.
Accept that you do not have the space and forego buying anything that's unnecessary. If you don't need it at the moment, control your urges to buy one that will just take up valuable space in your home.
As a mom, you may want to be proactive but also as a mom, you have to be practical. You have to buy according to your resources. If your baby needs any item that you don't have yet, that's your go-signal to buy it.
6. Save space with multi-purpose pieces of furniture.
It's not just to make room for a new baby. Any small home will benefit from furniture that has multiple purposes. Instead of buying two pieces for two different functions, you can only buy one and be able to do both its roles. For instance, you can purchase a baby stroller that also works as a bassinet and car seat. There are also swings that are convertible to high chairs. Dresser can be turned into a changing station instead of having one that's specifically for changing.
Before we forget, happy Mother's Day to you! We are so excited for another new chapter of your life.