H

ow must we begin when tidying up a garage? When you first arrive in the area, you may be tempted to close the door fast because of the large amount of clutter. And persuade yourself that tomorrow will be better. This might have been the situation for several months.
Putting off the garage cleanup will just increase your frustration and worry, so why not actually begin now? And before you know it, 2022 has come to an end, and when we welcome once again a brand new year, one of the items we always put on our list of resolutions is to have a clean and tidy area.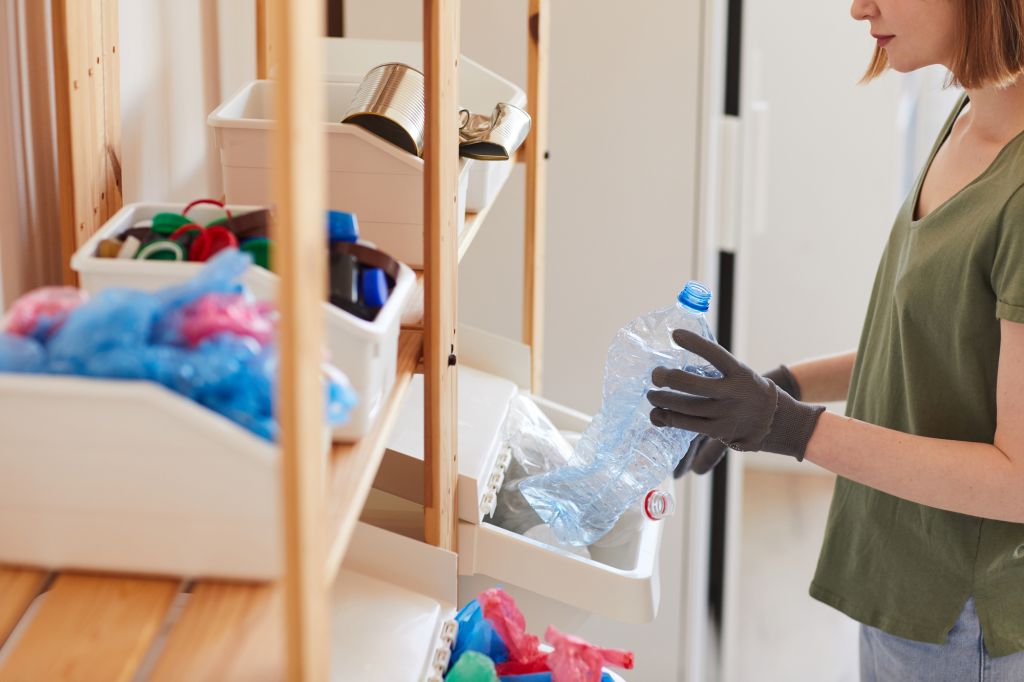 Start cleaning at last by following these simple tips. We guarantee that it will be a less arduous and stressful process. And perhaps you'll even like it!
Begin from the ground up.
Starting at the bottom of the garage makes the most sense. Movement is restricted by the scattered containers and other items on the floor. Therefore, get everything out of the way and keep them off the ground to start things flowing smoothly.
After that, you may proceed to organize your tables, cabinets, and other storage solutions.
Clean surfaces and objects using a soft cloth.
Wear face masks, have a towel nearby, and carry cleaning spray. You will undoubtedly be shocked by the quantity of dust and dirt. It should come as no surprise if dust and molds have settled in your stacks of stuff given that they may have been kept and left undisturbed for longer than we would want to believe. Consequently, clean up anything dusty or soiled before you begin categorizing them.
Sort through your items, then give, sell, or throw.
The crackdown is finally beginning. Believe us when we tell you that more than two-thirds of the objects you keep in your garage need to be removed.
Consider if you will use the item in the next several weeks. Let it go if not. It's possible that there will be exceptions. You can still add something to the "keep" pile if it is associated with a priceless memory. But don't use this as a justification for everything. It's likely that you'll need to store the excess boxes with all the contents inside. Eventually, the tidying procedure would be rendered useless.
Sort the things you need to get rid of into one of three categories: throw away, sell, or give. Throw away items that are already damaged and can no longer be repaired. Just be cautious when disposing of electronic waste, broken glass, and other things that may contain chemicals.
Determine if you're going to sell or give the products if they're still functional. Make sure the products are still in good condition and usable before you decide to donate them. You do not want to offer the recipient anything that will only gather dust. There are other groups in your town that will accept gifts; and definitely, they should not be the beneficiaries of your "garbage." No one wants to receive trash, especially for groups and communities that are already disadvantaged.
For the usable and functional items, research which organizations would best fit your donations. You would want to give away your previously owned items to the group that will benefit greatly. For example, your old bags or outgrown shoes of your kids will be gladly accepted by a youth institution.
Look for a storage solution you can rely on.
If arranging your garage's contents is as difficult a process as cleaning, getting it done incorrectly might spell catastrophe and wear you out if it takes longer than you anticipated. Having a reliable storage system ought to solve the problem. If your storage system is not up to standard with the amount of work you put into it, no matter how frequently you do a thorough cleaning, all of your efforts will be for naught.
Installing a garage overhead storage rack is the practical solution to your decluttering problems. The ideal way to tidy the garage would be to make the most of the ceiling space and turn it into storage. For items that need a new home outside of your living area, the unoccupied above space might serve as your hideaway.
The Fleximounts GR48F Basic 4' x 8' Overhead Garage Storage Rack is one such outstanding storage option. The sturdy structure of 14 gauge cold-rolled steel assures longstanding use and offers safe loading up to 600 lbs with 3/8" or thicker plywood. The premium screws that come with the kit are thicker than many market competitors and have undergone rigorous testing.
To meet your demands, the rack's height may be altered. The dropdown range is from 22 to 40 inches, and the capacity is 105 cu. With a maximum 88 cu. in. capacity and a maximum drop-down ceiling height of 33 inches, this is superior to other racks on the market. feet. 96 x 48 x 22-40 inches are the GR48F's measurements.
The GR48F Basic 4' x 8' Overhead Garage Storage Rack is also practical for installation because it can be installed both parallel and perpendicularly. Simply make sure that the vertical posts are 48 inches apart in all scenarios. If the drywall on the ceiling of your garage is constructed with drywall, you may use a stud finder to discover the ceiling joists.
The rack consists of four corner triangles and two frame reinforcement bars. The rack is a specially designed vertical post that allows embedded deck mounting. And for added peace of mind and security, it has multiple mounting points for firmly attaching the deck and frame with tapping screws.
This Fleximounts overhead storage rack provides space for flexibility and creativity as you can customize the color of the wooden decks or, even better, recycle the old wooden boards that you have lying around the garage or lawn. But note that the recommended size is 4'x8' and has a thickness of at least ⅜". Also, you can opt to choose Fleximounts wire grids as a base or deck for the rack. Either way, it provides sturdy storage for all your unused and seasonal items.
Do not worry about the installation, as the instructions and templates are easy to comprehend. And you do not need to be a construction expert to do such a garage project.