A

re you planning to host a party anytime soon but don't have a venue yet? It's a last-minute plan and you've probably looked everywhere you could hold one but almost all places you know that your friends could go to are already booked.
Relax. Sit down because you might just be looking at the wrong places. You just have to blink twice and your venue could be right at your home. Throughout the years, the garage has served as a perfect party venue for those who have thought of it. It's an open space and has ample room for your guests. You could even roll out the garage door and give everyone an easy access to the garden where the party festivities could continue. They would most probably appreciate the fresh air of the night sky. Moreover, there is not that much furniture in the garage so you would be worrying less about guests spilling drinks or damaging your belongings. And most importantly, if you want a unique themed party, then the garage is the perfect place to hold that dream party of yours. It's easy to decorate and you could do a lot of fun activities that your guests would surely enjoy.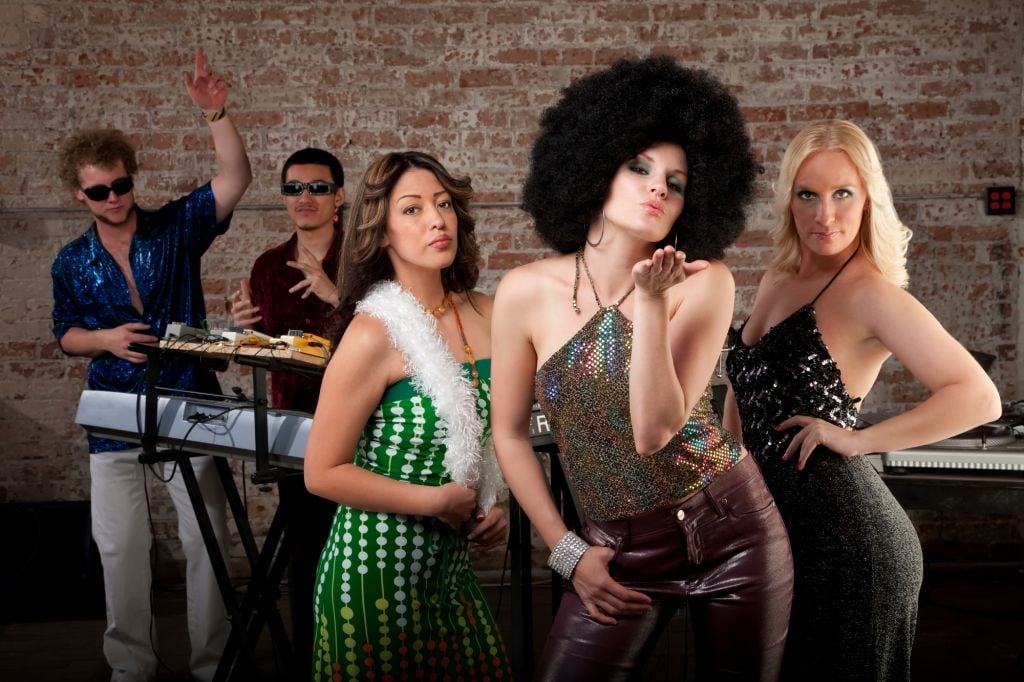 Cleaning the Garage
The first step you have to do is to clean the garage. Since the space is not cleaned every day, it's most likely to accumulate dust and invite pests. Clean from the ceiling down to the floor. Get rid of cobwebs, wipe the walls and thoroughly clean the floor. For your party, it might be a brilliant idea to install a garage door screen to keep bugs or insects out of your food but at the same time, get fresh air from the outside.
Moreover, you can only host a party if your garage is organized. If this is the first time you are organizing your garage, make sure you have ceiling-mounted storage racks or wall shelves installed. These will take your stored belongings off the floor and would give you precious room for people to move around safely and freely.
Here are some garage storage solutions from FlexiMounts:
For items that you need to be accessible on a regular basis, it's best to store them on a wall shelf. This wall-mounted storage solution from FlexiMounts comes with all the necessary hardware which makes it easier to install in a concrete wall or wall studs. It's 2x6 in size and could carry 400 pounds in total. It's made up of top-of-the-line, powder-coated steel that has undergone quality tests. Its buckle design comes with velcros, a feature that prevents it from falling. Homeowners may play around with installment because of the product's flexible layout with various combinations and different stud spacing. This unit comes in either black or white, perfect for any garage aesthetic or in your case, the theme of your party.
This classic overhead garage storage rack is highly customizable and would be perfect for someone who always hosts parties. This allows for a height adjustment ranging from 22 to 40 inches that will give you a smaller or more space as needed. It can carry a total of 400 to 600 pounds. It's made of cold-roll steel that is guaranteed to have a safe and high loading capacity. It can be easily installed through a step-by-step instruction and installation template that will come along with the box. It's also waterproof and can avoid water damage and store seasonal items. Its integrated grid design assures its sturdiness and makes it stand apart from its market competitors. Store the items that you don't need to have regular access to in this overhead rack.
Ensuring Guests' Safety
Before the party starts, make sure to hide your power tools in a safe place. Get rid of dirty rags as well to avoid slipping accidents. If there would be children at the party, ensure that you have removed all dangerous tools and mechanical equipment. All these could be moved temporarily to a safer place during the time of the party. Check electrical wiring as well and make sure that there aren't any hazards present.
Preparing the Party's Menu
Just like any other party, you need to prepare food and drinks for your guests. It's easy to set up a spread in the middle of the garage where your guests could get their food without any hassle. You could ask members of the family to dress up as waiters and serve food and drinks to the guests. If you have the space, you could also have a drink bar. For a more professional set-up, you may book catering services. Professional bartenders could whip up drinks for your guests. You could also have a menu printed which will make your guests love your party even more.
Decorate with the Right Props
If you think the garage is too gray and plain, think again. The decor matters a lot and could transform your garage into the best party venue ever. You have more freedom to decorate your garage as opposed to holding a party in your living area. There are many multiple ways to decorate the space depending on the theme of your party. You may add color through streamers or balloons. You could also put up banners to hide the storage solutions you have in your garage. You could cover the walls with wallpaper that is apt for the theme of your party. You may buy dried flowers to spruce up the space.
If you're not feeling the creative juices, then by all means book an events designer who could make your dream party layout a reality.
Final Thoughts
A garage is an often neglected space in a house. It's understandable because it's not a place where you would usually see people hanging out. It doesn't mean however that it could not be used for multiple purposes. Make use of that space for your next party and you will never look at your garage the same way again!