E

very year, we swear to be a clean freak who looks after every nook and cranny of our homes. It is even on top of our New Year's Resolutions. And whatever happens to the sparkling clean house a few days after that maybe is according to your sign. So, next time you find your garage or bedroom is chaotic evil, you can blame your rising sign. Or so we would like to believe.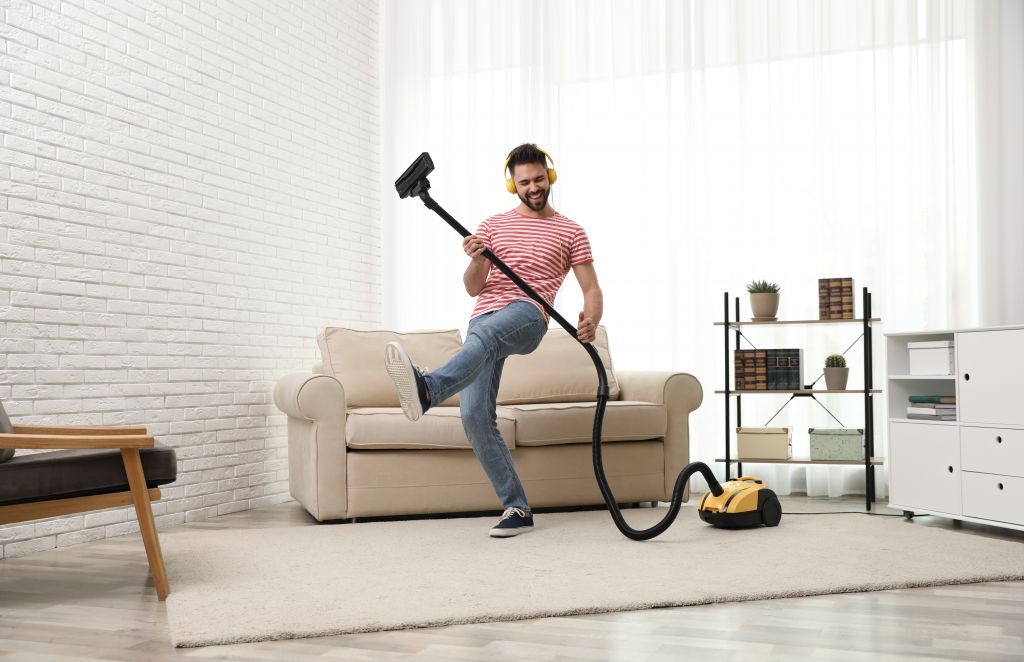 How much of a neat freak are you according to your sign? Find out below.
Aquarius (January 20 to February 18)
The Aquarians have a lot of things going on–what we mean is thoughts cloud over their heads. And this is not entirely a bad thing, actually. It is either they are too caught up that there will be no cause of messing things in the room or they do cleanout to clear their minds. But whatever it is, they try to use their energy to finish the job regardless of the time. So, do not be wary if at midnight you get off your seat or bed and do some mopping while moping. Cleaning can get cathartic for you. Plus, as Aquarians are known to be humanitarian and helpful, they also get to volunteer in beach cleanups when the organizations call for one.
Pisces (February 19 to March 20)
Cleaning should always be fun for the Pisceans whose energy seems boundless. They do not follow a step-by-step guide to cleaning as they go with the flow and their feelings. One second they are dusting off the television, and the next would be scraping off thick stains in the kitchen. But honestly, they do not mind things being unorganized. They find comfort in chaos, too, and would rather grab a book or binge-watch a show than fold their clothes. But they could definitely do both at the same time as long as they can infuse a little creativity into their routine and cleaning tasks.
Aries (March 21 to April 19)
The ever-passionate Arians can get a little restless at times. If they get too bored just sitting on the sofa and watching some canned television show or too pent up with overflowing feelings, they stand up and start scraping off the kitchen sink. And you would not want to interrupt when they are in the middle of a cleaning rampage. They must–and you should stay away–finish the cleaning in one fell swoop. But, the Arians are not too much scooped up with organizing or prioritizing housework. If the option of going out with friends or traveling presents itself, then they would definitely be off that door in an instant.
Taurus (April 20 to May 20)
A clean, tidy house, you say? It is definitely a Taurean's! The Taurus-born individual makes a strong effort to take care of himself, and his house is not an exception as it is an extension of himself. They pretty much schedule time for cleaning with on-point methods. Everything is practical and reliable when it comes to tidying. The Taureans do not, in any way, tolerate cluttered surroundings, not even when guests or family members mess the space. They instantly get off their feet and start dusting off. When there is a mess, they can't simply relax. Self-care begins with a tidy living space.
Gemini (May 21 to June 21)
The Geminis have a knack for cleaning, not until they get a phone call. Or when the exciting part of the episode starts to pick up while they are doing the dishes, then expect the dishes to sit a little while longer in the sink–or maybe longer than they expected. But fret not, there will always be time for them to finish the cleaning chores. Maybe not now, but in an hour or a day or so. A good trick to exercise for the Gemini is to do the cleaning tasks part by part or have a friend or family over to keep you on track. Just pick someone who can be as easily distracted or indecisive as you. And voila, your space will be as tidy as you wish it to be.
That's it for the first six Zodiac signs. Read the next article for the remaining signs. In the meantime, check out the storage system that any sign will find practical to use in maintaining a clean space–whether it is your garage or living space.
Storage We Recommend: Fleximounts GR48F Basic 4′ X 8′ Overhead Garage Storage Rack
The heavy cold-rolled 14 gauge steel construction ensures long-lasting use and provides safety loading up to 600 lbs with ⅜" plywood or thicker. The high-quality screws provided in the package are thicker than industry standards and have gone through strict tests.
The rack is also height adjustable to suit your needs. It can go from 22 inches to 40 inches dropdown and provides up to 105 cu. This is beyond compare to other racks available in the market with a maximum of 33 inches ceiling drop down and a maximum of 88 cu. ft. of storage. The dimensions of the GR48F is 96 x 48 x 22-40 in.
Moreover, the Basic 4′ X 8′ Overhead Garage Storage Rack GR48F offers installation practicality as it can be both for parallel and perpendicular installation. In either case, you only have to make sure that the vertical posts are 48 inches apart. If your garage's ceiling is finished with a drywall, you can use a stud finder to locate the ceiling joists.
The rack consists of four corner triangles and two frame reinforcement bars. The rack is a specially designed vertical post that allows for embedded deck mounting. And for added peace of mind and security, it has multiple mounting points for attaching the deck and frame firmly with tapping screws.
This Fleximounts overhead storage rack provides space for flexibility and creativity as you can customize the color of the wooden decks or even better, recycle the old wooden boards that you have lying around the garage or lawn. But note that the recommended size is 4'x8' and has a thickness of at least ⅜". Also, you can opt to choose Fleximounts wire grids as a base or deck for the rack. Either way, it provides sturdy storage for all your unused and seasonal items.
Do not worry about the installation as it is easy to comprehend with the installation instructions and template that go with the package. And you do not need to be a construction expert to do such an installation project.