M

ost people fall victim to this temptation. We set out to accomplish one thing, but we fall short because, even before we take any action, we are faced with a mountain of justifications we have created for ourselves. This is particularly valid when trying to motivate the body to exercise.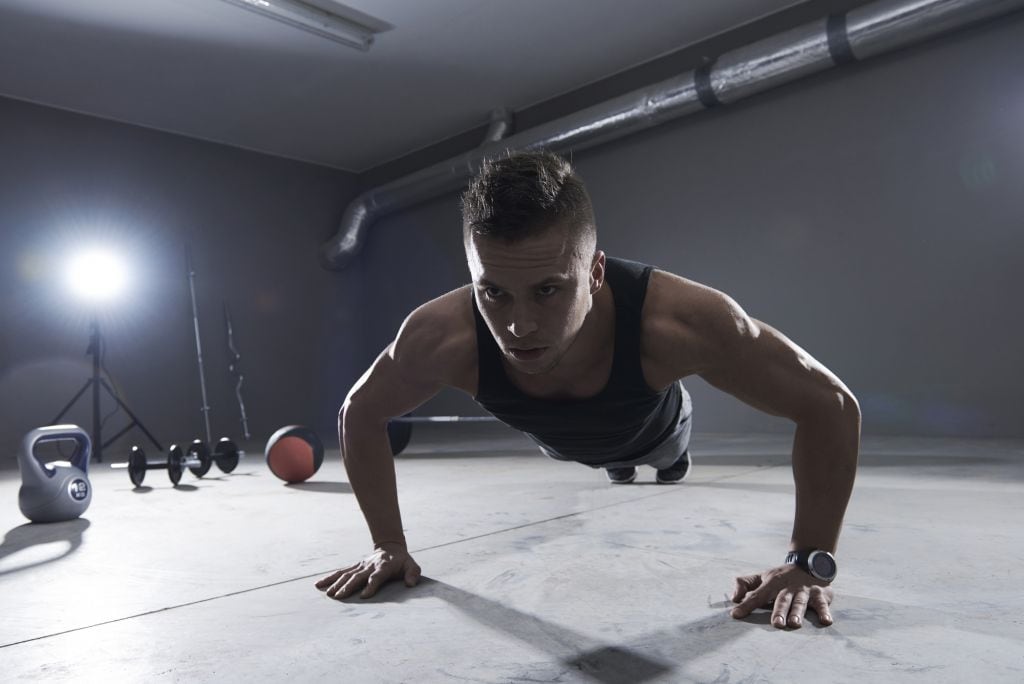 We comprehend. It's challenging to stand and move. It's simple to simply curl up with a new Netflix series that all your pals are raving about. It's overwhelming enough to think about exercising and the stress it will place on your body.
We sometimes create the most "reasonable" justifications. We claim that because of our workload, we don't have time for other activities like fitness. We claim not to have the necessary tools at home. We believe that our bodies are predisposed to being overweight. We believe that by restricting our diet, we are robbing ourselves of enjoyment since we have a propensity to devour junk food. The list might go on forever, but if these justifications were constantly accepted, it would be impossible to feel successful and maintain a rigid fitness schedule.
In retrospect, there is really lots of time! No matter how busy we are, we still scroll through social media for a good hour. People commonly believe that working out takes up a lot of their day. In reality, it can only take five minutes, and by scheduling this amount of time each day, we develop a habit that makes it simpler for us to push our limits and exercise more.
In actuality, exercise will improve the quality of our lives. According to studies, it lengthens life and aids in the prevention of the onset of chronic diseases like diabetes, cancer, and heart disease.
But if you've always wanted to lose weight—perhaps because you're overweight or you just want to slim down—there are factors that can inspire you to start working out and persevering. Here are a few of them:
Your joints ache and you find it difficult to walk around when you are overweight.
Osteoarthritis risk is increased by obesity. Your joints will regularly suffer if you have a chronic illness like osteoarthritis, which makes you less active. As a result, your condition would deteriorate because your muscles would be weak. You would have more discomfort if your osteoarthritis worsened.
Your sleep will be of higher quality if you drop weight.
More body fat increases your risk of developing sleep apnea, which is when your upper airway collapses and prevents oxygen from entering your bloodstream. Sleep apnea, according to Precision Nutrition, is when you stop breathing.
You'll have fewer cravings for sugar and bad fats.
When they can't taste anything properly, people prefer to eat more food, which, according to researchers, may be why overweight people eat more. For obese and overweight people, developing healthy behaviors and losing weight may change how they perceive flavors and increase their enjoyment of fruits and vegetables.
Your immune system will be stronger.
Infections and illnesses include herpes, stomach infections, gum infections, and nasal infections increase when body fat increases. Long-term fat exposure may make it more difficult for the immune system to recognize and fight off external infections.
Having a Home Gym
To help you stay committed to your weight loss journey, consider putting up a gym right at your home. You won't always be motivated to dress up, walk, or take an Uber to your go-to gym so it helps if you already have the equipment at home. You can exercise at any time too! Plus, you don't have to worry about people watching or judging you if your form is correct or not. Having a home gym works for introverts a lot but it can also be beneficial for extroverts who again can exercise any time and save money in the process too.
The garage is an ideal place to set up your home gym. One corner is enough for you to store your equipment in an organized manner. You can roll up the garage door for some Vitamin D while you exercise. For this to happen, you obviously need your garage to be clean. If it's a mess at the moment, you need to start decluttering and then install smart storage solutions such as overhead storage racks and wall shelves. This will maximize the storing capacity of the garage and help anyone move freely on its floor space. Here are two items you can get from FlexiMounts to make sure the floor is open for you to work out on.
$139.99 – $449.98
This product will provide you with ample vertical support and longer ceiling brackets. It will prevent the shelf from falling from the ceiling because it is secured to the wall. Its weight capacity is 400 to 600 pounds and the height can be adjusted from 22 to 40 inches. It is made of cold-roll steel that is guaranteed to be of high quality after undergoing rigid tests. This is also a waterproof product that could avoid getting your products damaged from water. It could store seasonal items such as athletic gear you only use for winter or summer. This comes with an integrated grid design that makes it stand out from others available in the market. This comes in black and white and you may choose from different storage spaces: 4' x 8', 4' x 6', 3' x 8', 3' x 6', and 2' x 8'. Don't worry because this can be easily installed by following the step-by-step manual and installation template that comes with the product.
Price: $79.99–$369.98
For items that you need to be accessible on a regular basis, it's best to store them on a wall shelf where they can easily be reached by hand. This wall-mounted storage solution from FlexiMounts comes with all the necessary hardware which makes it easier to install in a concrete wall or wall studs. It's 2x6 in size and could carry 400 pounds in total. It's made up of top-of-the-line, powder-coated steel that has undergone quality tests. Its buckle design comes with velcros, a feature that prevents it from falling. Homeowners may play around with installment because of the product's flexible layout with various combinations and different stud spacing. It is a certified classic FlexiMounts product that comes in either black or white.