W

e place a high value on the welfare and protection of the communities throughout this difficult period of history.
Due to the fact that many athletic establishments or exercise facilities are either inaccessible or running at a reduced volume, people might hardly require further incentive to indulge in a carport household fitness center. However, there are a number of other advantages why people must establish a separate training area within the house.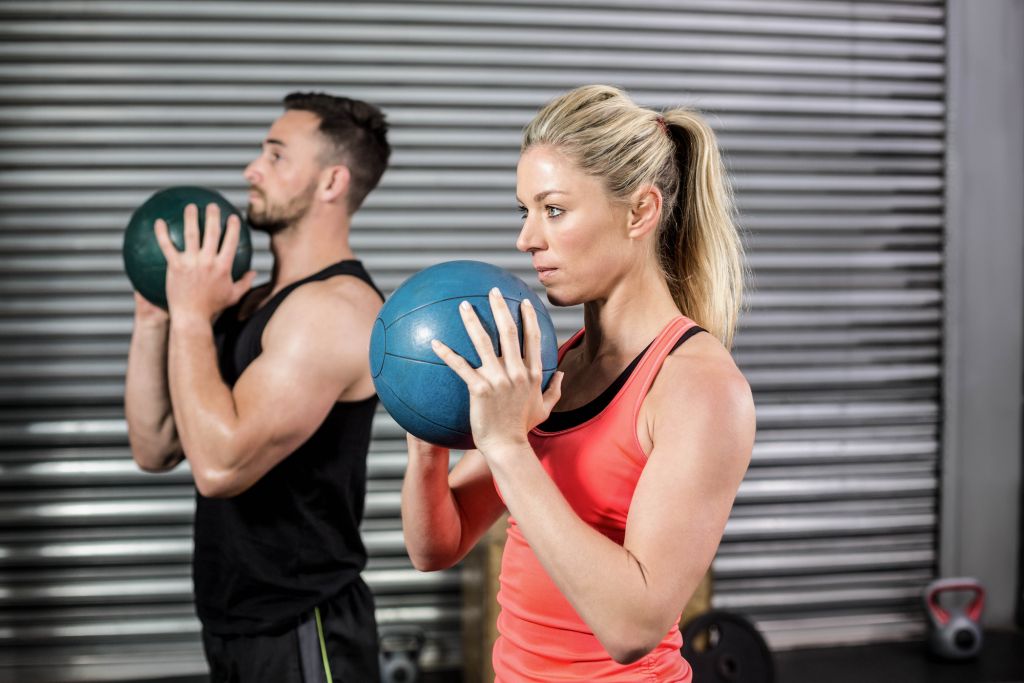 Accessibility
Owning a private fitness area is far handier than working out at one. Who would even want to waste so many hours going towards and out of the fitness center when individuals already have to go someplace else? Throughout the span of a week, each of these hours spent traveling or seeking a spaced stack up to a substantial amount of work, effort, and time.
Perhaps individuals dwell within a remote region where there isn't a workout center in close proximity. This is why building a garage fitness zone helps even more. There are no travel times or security difficulties when you work out from your private residence. Increase overall physical activity and decrease one's sedentary hours!
Online Sweat Sessions
Fitness is more accessible now thanks to the advent of the Internet. Some social media groups are even going live and individuals can even join in simultaneously.
If you want to have a one-on-one session with a physical trainer, you can pay for one while you meet via online platforms.
Household workout areas are more beneficial to one's wellbeing.
Wellbeing experts warn that going to the neighborhood fitness center could prove hazardous to one's well-being. There was a recently published study that the fitness center is swarming with undetectable participants sickness-causing microscopic organisms."
According to the research, researchers have discovered that the areas of cardio machines, bench presses, as well as other common exercise gear are swarming with microbes and many other contagious pathogens.
Multiple research findings have revealed that the majority of community fitness centers have inadequate sanitation and sanitary norms. Workout apparatus, drinking fountains, baths, and dressing spaces are merely several of the elements throughout the health club which are a breeding ground for bacteria and viruses.
Walking next to someone who is on an elliptical machine throughout this crisis is possibly not an effective way to be healthy, especially if the situation is dire. The majority of fitness centers perform an excellent task of maintaining one's atmospheric freshness, but hardly anything is as secure as being inside one's personal space.
Enhance the overall well-being
Perhaps people have recently begun to adapt to staying at their own house all day, accepting additional duties such as tutoring and caregiving for the children. It's a significant amount of additional pressure. Everybody must have found it tough to cope with the daily grind.
Owning a private workout area is a fantastic solution to lessen negative vibes, stay slim, bulk up, and enhance overall well-being all in one convenient location.
Participation is restricted to those inside the house only
Using a carport fitness area, people won't have to pay for an overpriced workout. Costly registrations and annual charges are no longer necessary. Take advantage of that extra cash to get the workout apparatus that is most appropriate for everyone inside the house.
Health centers certainly serve a role in society. Others participate in the community element, although if readers want the solitude of their personal household, a carport fitness center is the best option for everyone.
The entire household may participate in an exercise session around each other.
Completing a fitness routine has several advantages, ranging from psychological to physiological wellness. It also renders the arduous effort extra pleasurable for everyone in the house.
There will be zero lines.
Arm day has arrived. While inside the fitness center, folks see that the strength training equipment is currently being utilized. It occurs to oneself that folks should inquire with others about the possibility of "working in" a cycle, and yet hardly any other person is pressing a similar load as others. As a result, users must pause till one turns available.
Here are several things individuals can do at the private fitness center:
There will be zero waiting queue for equipment.
There will be zero-confirmation papers.
There are zero time constraints to contend with.
One will have fewer difficulties and will be able to complete regular routines in far fewer hours overall.
The carport is a prime area for this fitness endeavor
The carport is an excellent location for a private fitness center, especially given that each empty space within the house has been converted into a workplace or a classroom.
We would not likely entertain guests within the spare room for the foreseeable future, therefore start making the most of everything individuals possess. A separate training area is convenient since it does not need any preparation, such as shifting things to make room for it. If folks own a carport that is spacious and appropriate, one could be ready to exercise while also being equipped to place the cars safely.
Some could think it is funny initially, but after a while, this practice becomes tiresome. A whole other frequent fitness center goer is the greasy behemoth who has never stopped and bothers to clean the apparatus once they have used it.
When individuals manage their private fitness center, they have complete control over the ambiance. Everybody will appreciate the decision to construct a private carport fitness center option.
Personalization is In
It doesn't matter if folks desire to utilize the area for strength training or aerobic equipment or resistance bands as well as Pilates; users may personalize this area to meet personal health needs. Putting together a private carport fitness center is less difficult than people would imagine.
There is an issue with a lot of carport fitness centers in that these appear dreadful. Typically, the walls and flooring are left undone. The amount of storage capacity available is insufficient or even absent.
Updating the overall carport correctly, including a solid surface, FlexiMounts storage, or furniture, could transform an average carport into something spectacular!
Final Thoughts
When properly designed, the carport has the potential to become among the best and multifunctional rooms within the property. One of the most important factors in realizing its maximum capabilities is having it built with particular activity in consideration.