I

t is the second half of the year. Getting a fresh start is not exclusive for New Year's Day. Anytime you wish and feel the need to, go ahead and start fresh.
And one area you can begin with is your garage. There is a high chance that clutter is starting to build in, if not already have overrun your garage. This is not to say that you have been neglecting organization, but it is a natural order of things. No matter how much tidying you do, clutter will always be a permanent figure in the garage once you forget to fix things for a while now.
A clutter-free and tidy garage can do wonders not only to your home, but to your self-esteem as well. An organized space translates to a free mind, which will bring peace and contentment.
Aside from that, here are a number of practical reasons why the garage will look better and more functional if you maintain an organized and tidy space.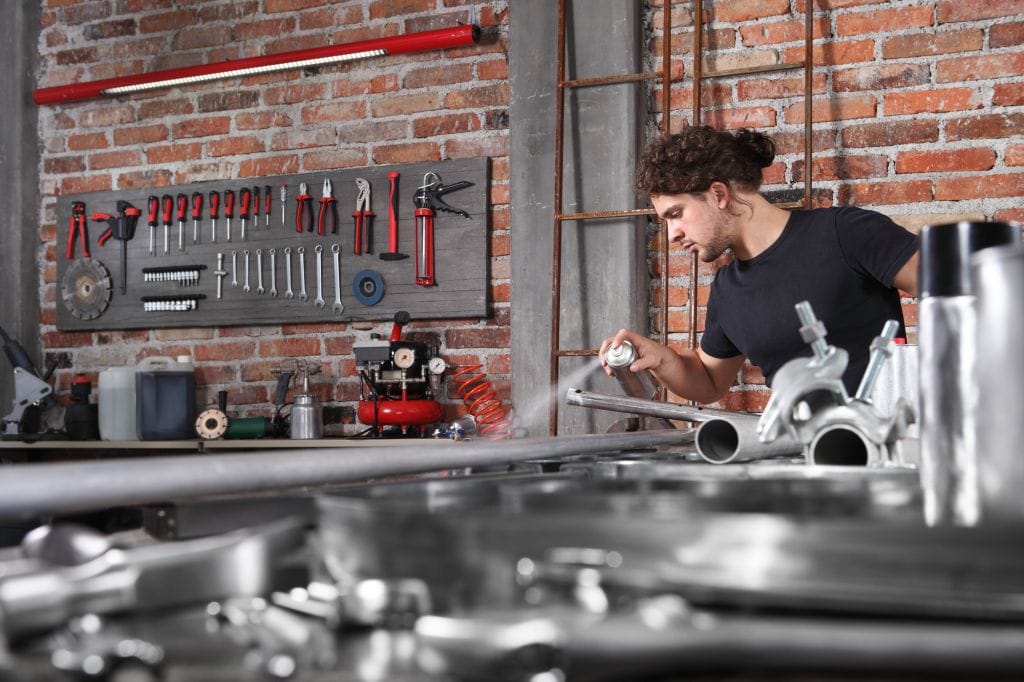 Reclaim the garage floor space
One recurring problem among garage owners is the lack of vehicle parking space in the garage. And one big reason for that is excess clutter. Well, you may argue that the boxes are not clutter per se, but if it hogs the floor space and you can not fully utilize the garage, we can categorically say that it is part of the excess clutter.
One smart solution that you can do is install garage overhead storage systems and wall-mounted shelves. By suspending your storage off the floor, you save so much floor space. And besides, it also forces you to maintain your storage as tidy as it should be. The sleek and modern approach of these kinds of storage systems motivate you more to be extra when it comes to the organization in your garage.
If you are looking for a reliable and efficient garage storage system, you can trust Fleximounts to give value to your money.
Maintain an organized garage
Now that you have chosen the perfect garage storage system to install in your garage, you have less reasons to not maintain a tidy and clean space.
When you organize your stuff, make sure to group alike items. This will help you remember where you put your tools and where to return them after using them. Aside from that, you can also place the items according to how frequent you use them. For example, you use hardware tools more often than garden tools, then place the former at a lower and nearer reach. You save time and effort this way.
Also, it might be helpful to label your clear boxes. Your memory may fail you, but your eyes can definitely guide you. You do not have to scour through all the boxes, and put them down on the garage floor just to find a specific item.
Upgrade your garage door
The garage door is the first exterior that one will notice even before entering your garage space. Not only is upgrading your garage door helping in curbing your home appeal, but it also adds to the security of your place. Maybe it's time to modernize and upgrade to automatic garage doors. This will give you a blanket of security against burglars.
Make space for your workshop
Aside from being a parking space and storage area, the garage is also an avenue where you work on your projects. Everyone needs and deserves a proper work area, whether you are a hobbyist or a pro. So, it is good to plan the layout for your garage to fit all your needs in one space, especially if you just could not give up on one thing over the other.
Step two is to find the appropriate tools to help you with your projects. And on top of the list would be a workbench.
Workbenches are a must-have for any garage workshop, whether making repairs, finishing DIY projects, building anything from scratch. A decent work surface may be good for now, but if we are thinking long term, then you must pick a workbench that is scratch-free and can handle the weight and work that you will do. Plus, it should be a safe workspace that allows electrical, mechanical and other tasks. A portable yet durable one takes the cake as your workspace can be moved depending on your needs and space available in the garage.
Utilizing a sturdy workbench not only makes your job easier but it also offers maintaining an organized workstation. We could not stress enough the importance of having a neat workspace. It aids in faster completion of projects, and most of all, it secures your safety especially when working with tools that can cause injuries when mishandled.
One such reliable workbench that you can maximize when working is the Fleximounts WB102 Manual Height Adjustable Workbench.
Height-adjustable workbenches are heaven-sent. There are tons of work and activities that rely on a stable worktop. If you add flexible height to the features, this product is a winner. The user can manually adjust the level of the frame to match the desired size. So, whether you like working either standing or sitting, you can count on this workbench.
The Fleximounts WB102 Manual Height Adjustable Workbench lets the user confidently handle any sitting or standing work with maximum efficiency. It enables you to elevate your workstation to its ideal height, with a height adjustment range of 29.5 inches to 44.1 inches. The extra-large crank handle offers smoother operation than standard cranks, so you can easily lift the desk, even with heavy loads, such as items like the computer set, toolboxes, car cleaning machine, paints, and many more. And best of all, you would never need tools to adjust the height of the table legs as is necessary for other workbenches without a crank handle.
The WB102 has a solid construction, is made of a 1.5 mm cold-roll steel frame and holds up to 500 lbs. Its worktop table uses solid rubberwood as a surface and has desktop dimensions of 47.2 inches x 23.6 inches x 1 inch, which offers plenty of space to work on.
You can also use it as a garage workbench, home office desktop, or even sewing and crafting table.