V

alentine's Day is just around the corner.
To give you some love—and well, thank you for all the love you've been giving us—FlexiMounts prepared a special treat for our patrons. If your bill reaches over $300, we'll give you $10 off upon checkout.
We know that you might not even be thinking of the garage at this time but having it finally upgraded or decluttered can make your February even more fun. You may use the space for a romantic dinner, a workout area, a workshop area, and lots of other uses once you finally clean it up. Plus, organizing it this month of February is a great idea just before the winter season ends in March and you would have to free up space for your winter gear.
And if you are looking for an unconventional gift for your loved one, then you might have just found the answer. A garage storage item can add value to their lives that they will most likely be thanking you for in the long run.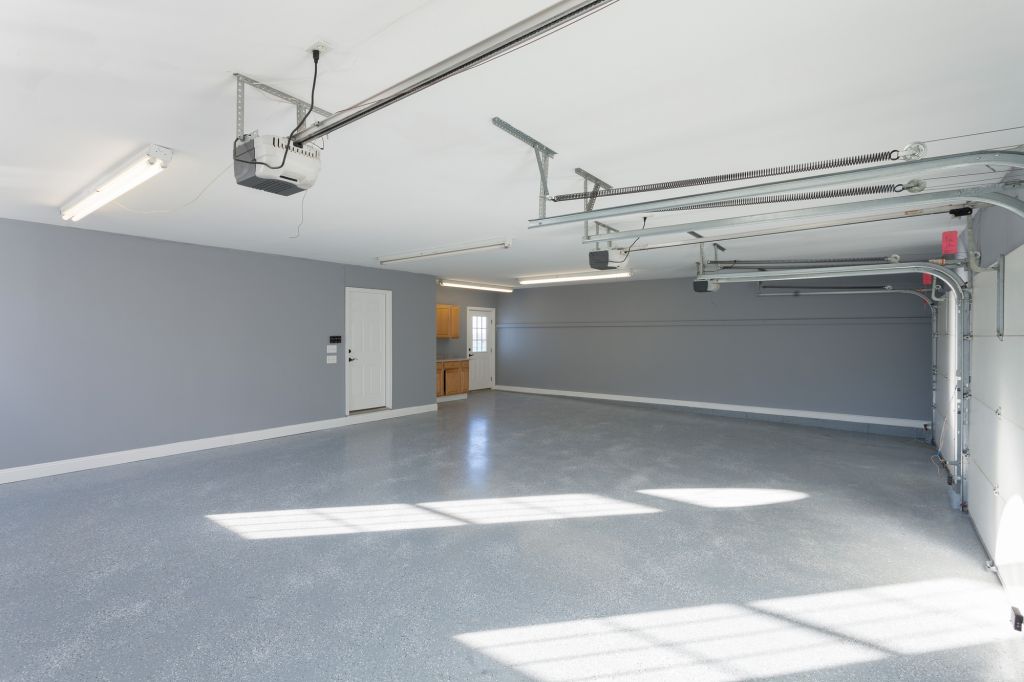 Here are some of the products you may get from the FlexiMounts catalog.
This wall shelving will make use of corner space that can guarantee to optimize your garage space. It can be used as a corner shelf or a 2-pack shelf. Like the other wall shelves and overhead storage racks from FlexiMounts, this item also features an integrated grid design. It's easy to install by one person because the package comes with all the necessary hardware. An installation template will also help locate where to mount the holes. You may install it in wood studs or a concrete wall. For additional storage, this is compatible with FlexiMounts GRH2/GRH2B and hooks GRH1/GRH1B.
This wall mount shelving solution has a weight capacity of 200 to 400 pounds in total. It's made of powder-coated steel that is guaranteed to be of top material that has gone through strict tests. It has a buckle design that prevents falling and can be mounted on studs or a concrete wall. Three storage spaces are available for this wall shelf: 2' x 4', 1 x 6, and 1' X 4.' It comes in black or white.
FlexiMounts also has wall shelves that feature three levels of shelves. The company boasts a patent design in the structure where you don't need any tools to adjust the product. The weight capacity of this wall shelf is 300 to 450 pounds in total. You may adjust the height of each level according to your actual needs. It comes in two sizes that you can choose from 1'x3' and 1'x4.' It is made of powder-coated steel that is guaranteed to be of high quality. Like the other products, even though this is on three shelves, it can also be easily installed by one person. It is also compatible with use in wood studs or a concrete wall.
This workbench is made of heavy-duty steel and has a weight capacity of 1000 pounds. It has a maximum dimension of 96″ in length, 48″ in width, and adjustable in height. It uses top-quality stainless steel screws; the lumber color and finish can be customized, and storage capacity can be expanded.
This new workbench offer is height adjustable and all-purpose. The workbench is made of solid rubberwood surface and a steel frame with a maximum load capacity of 500 pounds, comfortably carrying your sewing machine, laptop, and other business essentials. It's spacious with 47.2" x 23.6" x 1" dimensions while the height can be adjusted from 29.5" to 44.1". With a wide range, this multipurpose desk lets you sit or stand comfortably while planning for your next woodwork project.
It makes use of a crank handle to manually adjust the height that allows for easier lifting of the desk, even when the load is heavy and full. It also means you won't need extra tools or an electrical outlet just to adjust the height of the table.
Designed with high-quality craftsmanship, this durable frame can hold up to 3000 pounds. It is made of cold-roll steel, and its thick solid surface is made of 100% rubberwood. This solid surface is 1" thick wood sealed with varnish as protection against chips and scratches. It has a built-in pull-out drawer that serves as an integrated storage space for your utility tools and supplies. Its adjustable leveling feet will ensure the stability of the bench in areas with uneven floors.
This overhead garage storage rack is 4'x8' in size. It's made of cold-roll steel and uses thick screws, both guaranteeing the product to be sturdy and safe to hold up to 600 pounds.
This stands out in the market because of the integrated grid design that enables it to be assembled easily. It all comes in one box with the hardware and instructions included in the package. Most people will encounter problems during installation but this one's easy to install by following the package's step-by-step installment instruction and template.
This storage rack is waterproof and can avoid damaging your seasonal items from water, in case of water leaks in your ceiling when the rain falls hard in your town.
Moreover, this garage storage rack is height adjustable. Each tier can be adjusted from 22" to 40" that can be entirely customizable to you.
Racks or freestanding ones are perfect for those who have multiple bikes at home. It's easy to install and set up. Make sure there is space in your garage to accommodate the rack and the bikes that will come with it. It's foldable, made of cold-roll steel, and can carry up to 165 pounds. The arms can be folded when they are not in use. The straps are adjustable and can hold up to four bikes. Its tiltable mainmast helps lift bikes easily. Moreover, its steel structure is durable and of high quality.