R

ecently, I've been more interested in organizing my garage. As a self-described maximalist, I can say with certainty that I still can't Marie Kondo my way to cleaning, but I find it calming to organize, arrange, and tidy my two-car garage space.
Yes, I admit to having a terrible habit of accumulating interesting items that I never use. I always stop by the bookshops on my way to do my grocery shopping and stock up on books, but I won't start reading them until I've finished the stacks of novels that are already waiting to be read.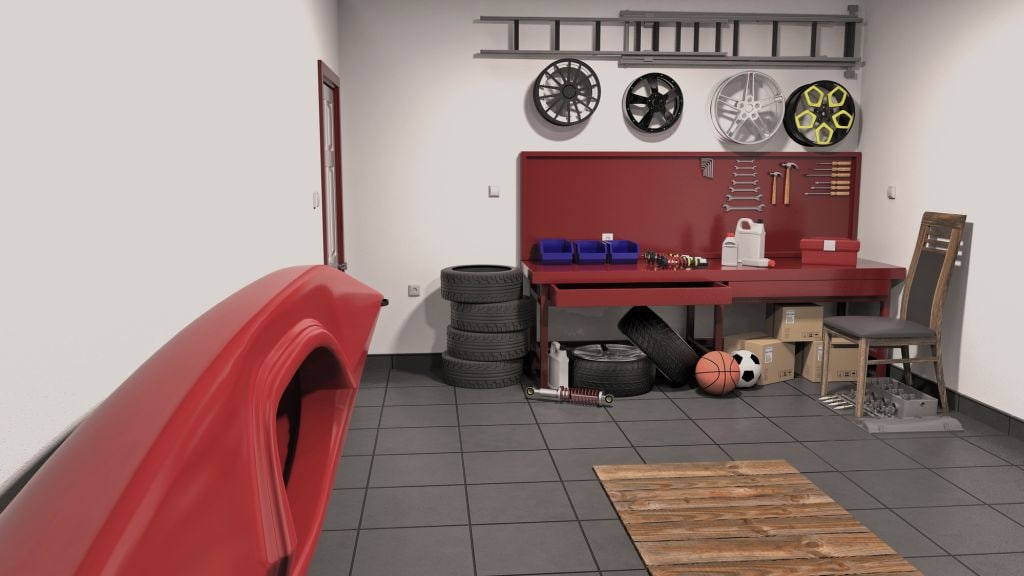 Alternatively, when I'm down, I go to the arts and crafts aisle to pick up pencils, markers, paints, craft sheets, canvases, and other supplies. You know, though, that I won't even attempt it because I only create art when there's nothing on Netflix to watch.
Or go through shopping websites for stuff like bags and clothes I may not have the chance to use or wear anytime soon because remaining home is the most practical way to avoid contracting the virus.
In addition, I still keep all the gifts my friends and family gave me over the years, including special mementos from my youth that I found difficult to part with. In other words, I am a bonafide sentimental maximalist.
I'll be the first to admit that it will take some time to break my tendency to collect and hoard items, but as I've already stated, orderly chaos exists. Of course, I made up a story to justify my hoarding. However, let me emphasize that setting up trustworthy garage storage is the greatest method for me to maintain my garage tidy and organized despite the large number of goods that tend to accumulate there. My go-to garage tools have been excellent.
The issue has been resolved! I don't have to worry about my things being mixed up with my other stuff anymore. I classify them, place them in dedicated bins, mark them correctly, and put them on wall shelves and overhead storage.
So let me let you in on a little secret. Here's a list of my go-to storage solutions.
This overhead storage system has been proven to be strong and long-lasting. You don't have to be concerned about the protection of your belongings because it offers the necessary support. This is owing to the welded-together integrated wire grid design and frame. As a result, the equipment is more solid and stable. Because of its heavy-gauge cold-rolled steel design, it can support up to 600 lbs.
Furthermore, the Fleximount storage rack features thicker screws than other competitors. The rack's height can be changed from 22" to 40", making it a handy and secure location to keep your belongings. Water damage to your valuables and the rack is unlikely due to its waterproof properties.
Aside from these great advantages, one does not need to be experienced in building or mechanics because the integrated grid design makes installation easier. The storage rack is simple to understand and construct, even for non-mechanical folks.
The wall shelf makes the most use of the corner wall, saving extra ceiling space. Even better, you may use it as a corner shelf or a 2-pack wall shelf. Its one-piece integrated grid design makes installation easier and more stable than multi-piece assemblies. Furthermore, with all of the hardware included in the bundle, it can be set up by a single person. An installation template is also provided, which aids in mounting holes and includes a bubble level for precise horizontal positioning.
The Velcro buckle design keeps the brackets from dropping or bending, making them more robust and strong. The heavy-gauge steel structure allows for a total safety load of 440 lbs. Moreover, it may be used to secure either concrete walls or wall studs.
This overhead storage rack's reinforced hanging garage storage wire deck design ensures a high loading capacity of up to 800 lbs. It is made with heavy-duty construction in mind. You don't need to worry, though, since the sturdy design of this rack guarantees a large loading capacity for increased stability and security. The ample vertical support facilitates bigger touch surfaces and longer ceiling brackets. Additionally, the rack is waterproof, preventing harm to the stored goods from liquid or water leaks in your garage.
Since you may essentially place the garage ceiling storage racks almost anywhere, the GR48M enables flexible installation. Fleximount's clever joist structure allows you to mount the rack in either wood or concrete at any angle, even parallel and perpendicular to sloped ceilings. Simply make sure that there is a 48-in space between each vertical post. Use a stud finder to locate the joists if the ceiling is drywalled.
Additionally, the garage rack may be simply upgraded with hooks and clamps to accommodate additional stuff such as bikes, tools, cables, and more.
This wall-mounted shelf is a great addition to your walls to keep items you need daily. The heavy-gauge steel construction, in addition to being made of powder-coated steel, ensures its durability and permits a safe loading of up to 100 lbs per shelf. Additionally, compared to other similar wall-mounted shelves on the market, it boasts thicker screws. Furthermore, depending on the height of your wall, this shelf may be adjusted in height to suit your preferences.
It also features a patented tool-free adjustment design that makes it simple to construct and remove the shelves. This leads to the second point: you alone can install this wall shelf because the installation template is supplied to aid mount holes and the bubble level to ensure ideal horizontal positioning.
Furthermore, since this wall shelf is suitable for any type of wall, you need not worry if your wall is built of concrete or wood. It also works well for anchoring solid concrete ceilings or ceiling studs.