T

here are pieces of information floating around regarding cycling. And whether it is believable at first glance, there is still a need to verify if it is a fact or fake. We do not want to be a spreader of fake news, right? So, here are some of the cycling-related info that is being tossed around that we need to debunk.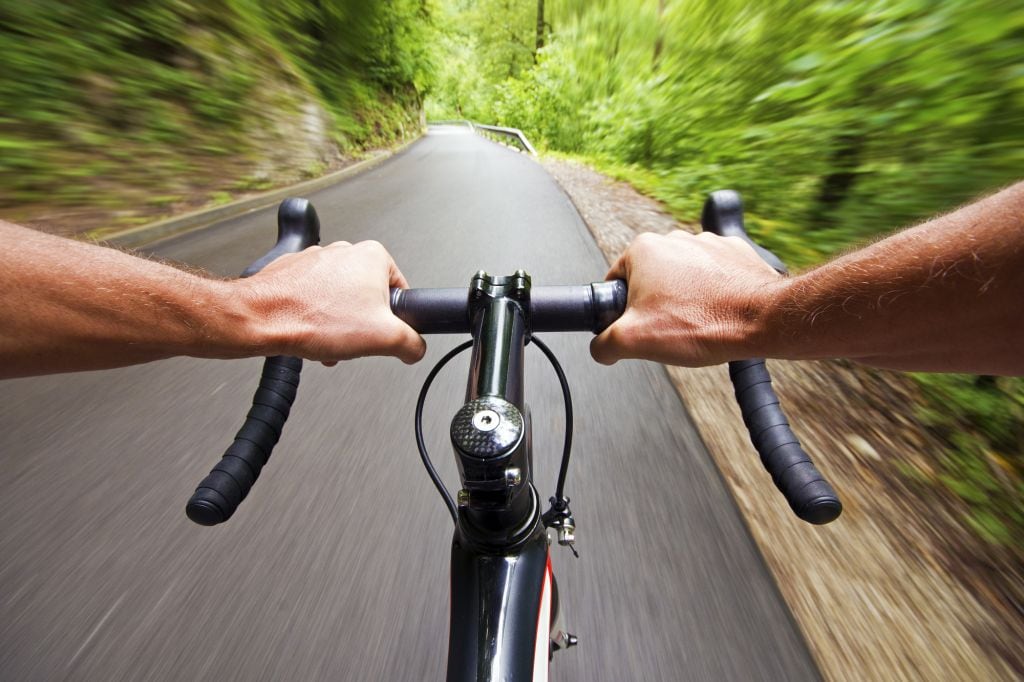 It is Expensive to Cycle
If you are in the market to score some cycling gears, you will be presented with a wide range of prices. Sure, there is stuff that has a ceiling-high on their tags, but there are actually plenty of affordable options as well. So, yes, buying a bike and accessories need not let you take out a loan and mortgage. Shop wisely, and you will still have money left for, uhm, buying a new bike.
You Need to Buy Gender-Specific Bikes
This one is hilarious. There are no gender-specific bikes that are being sold. Though it is understandable for one to look, especially for women. All one needs is to fit the bike before buying. Then you can tailor fit according to your size, the colors and designs, and the features you want to have.
It is Too Dangerous to Cycle
Of course, there are risks involved when cycling. But it is also the same just like in any other activity like driving, engaging in basketball and other sports, hiking, and the like. However, what you can control and minimize the risks it poses is to always ride safely. Wear a helmet, and proper gear, install head and tail lights, practice and enhance your bike-handling skills, and the like.
You Can Ride Faster with Narrow Tires
On the contrary, wider bicycle tires will make you go faster than narrow tiles. One reason is that the contact patch of wider bike tires, where the rubber meets the road, enables lower rolling resistance–energy that is lost when the tire is rolling.
You Can Ride Faster with Higher Tire Pressure
Remember to only inflate your bike tubes to the pressure that best suits your weight and the type of riding that you do. When you inflate your tires to the maximum pressure, it makes your ride uncomfortable and doesn't promote optimal wheel and tire performance.
Bike Weight is the Single Most Important Factor Contributing to Speed
While it is partly true when you routinely climb mountains on your bike, however, the bike weight is not the sole factor for the need for speed. It is actually aerodynamics. As sustained speed increases, it is critical in decreasing the effort while increasing the speed of the bike.
Cycling is Weight Bearing
This is actually false. Cycling does not enhance both muscle and bone density as it is an activity that is actually a non-weight bearing and low-impact exercise. So, if you aim to increase bone and muscle density, you should add weight training into your routine to have strong and healthy bones.
You Should Go Hard Every Time You Cycle
It feels like you are not training hard enough if you do not feel it in your body, or in a simpler sense, not suffering. While kudos for giving it all every time, however, everything needs to be in moderation. Part of the training is also going easy in the saddle. So, remember, not every ride should be about giving your gold finish, quad-shredding, bike like there's no tomorrow attitude. Take some rest days, and take it slow. Enjoy the ride without having to channel all your might and energy once you sit on the throne.
You Don't Need a Bike Hitch Rack When Bringing Your Bike
Out-of-town trips are more enjoyable when you can also bring your bicycles with you. Imagine a change of scenery from your usual metro, high-rise buildings, and car traffic.
But the main concern is how to transport the bike to the destination. Unless you own a foldable bike or a pickup truck, it would not be a problem at all. However, subjecting your bicycle units by laying them out flat on the floor poses a danger to your bikes, especially if the road you will be traversing is rough. And if you are a family or a group of friends traveling, then the space would not be enough.
Investing in a sturdy and convenient bike hitch rack is the most plausible remedy that you can bank on. Now, transporting the bicycles would not be much of a hassle.
And one such bike rack that you can count on is the Fleximounts BRH4 Flexible And Foldable Bike Hitch Rack.
The Fleximounts Bike Hitch Rack Foldable BHR4 is as durable as you want it to be. It is a cold-roll steel structure with a protective powder paint finish. It has anti-wobble knobs to strengthen the connection between the mainmast and folding arms. It assures you that the build will securely fix the bike rack in place, which would be our biggest worry when on the road. Frequent glances at the back of our car would be lessened with this rack as you will be at ease with its performance.
The foldable bike hitch rack features a tiltable mainmast. The rack's body can swing up, down, forward, and backward, allowing more accessible bike'' lifting. The rack pops back to its original position with the anti-wobble knob.
Moreover, its foldable arms are easy to move. So, when the rack is not in use, you can easily fold it back for safekeeping. Even if installed in your vehicle, the foldable arms would not get in the way.
The Fleximounts Bike Hitch Rack Foldable BHR4 is compatible with different sizes of bikes, which is perfect for group outings and if you own multiple types of bicycles. The rack has adjustable straps that can hold up to four bikes, and it can carry a weight of up to 165 lbs.
Take Advantage of the Sale
Already set your eyes on this bike hitch rack? Well, then, you can have it now with a 10% discount. Just use the code "flash10" and you only need to pay $116.99.