I

s the harsh cold weather preventing you and your kids from doing fun activities outside, say the neighborhood park? Or the alarming rise of COVID-19 cases keeps you in check? Because the reality is we are still in the middle of a global health crisis and we would not want any of our loved ones to catch the virus and get sick. So, staying at home would be the most logical thing to do nowadays.
Staying at home is the safest way (accompanied by taking vaccines and even booster shots to protect those who are not yet allowed to be inoculated like the kids), but it somehow restricts movement especially for our kids who are at the height of their mobility. So, here are some of the fun activities that you will enjoy in the comfort of your own home or your clean and safe garage.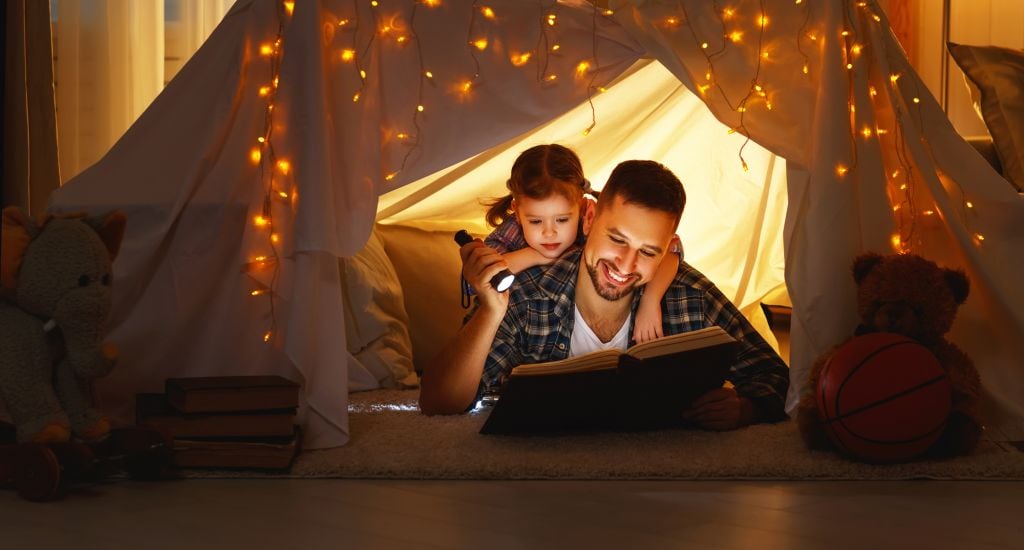 Dabble in Art
There is no better way to unleash the creative juices of a child other than making art itself. Art is a good outlet to release their emotions, express themselves and exercise their sensory abilities. Let them play with paint. Let them get dirty with the coloring materials, glue, and some clay. Just make sure to use child-friendly products that are non-toxic. Allowing them to use their bare hands is also beneficial for their growth. You may spread a plastic sheet on the floor to keep the stain at a minimum.
Create an Obstacle Course
Let the kids get on their feet and move around. What's more is that aside from it being a physical activity, it also enhances their intelligence and logical reasoning if you incorporate puzzles and solving simple math problems or testing their alphabet knowledge.
You can also take it a notch higher by adding more challenges like making animal sounds, hopping on one foot, or singing a specific children's song. Another exciting challenge is also to time how fast they can finish the obstacle course. Prepare a small gift at the end so they will feel a little more motivated.
Enjoy a Relaxing Family Picnic
When food is at the center of things, nothing can ever go wrong. Just like when you do family picnics outside, prepare a real picnic basket to get the feel of the real thing. Then, have your kids assemble the food and pack them into the basket. You may include juice boxes, sliced apples and oranges, clubhouse sandwiches, string cheese, sausages, muffins, and for non-food necessities, including paper plates, napkins, reusable utensils, and rubbing alcohol.
In the garage, spread out your picnic mat. If you want to do more than that, you can also prepare a wireless bluetooth speaker to blast some fun music that your kids can dance to. Then, let them help you unpack your picnic and enjoy the food and ambiance.
Squeeze in Some Reading Time
Do not fold the picnic mats and blankets just yet. Be the storyteller. And ask your kids some questions after. Ignite in your child the love for reading. Books will take him to places that he cannot go to due to the travel restrictions during the pandemic.
For other fun activities you may think of, we recommend using a Fleximounts WB102 Manual Height Adjustable Workbench
The price is $398.99.
Enter the code NEW60 to avail of a $60 discount.
Height-adjustable workbenches are heaven-sent. There are tons of work and activities that rely on a stable worktop. If you add flexible height to the features, this product is a winner. The user can manually adjust the level of the frame to match the desired size. So, whether you like doing activities either standing or sitting, you can count on this workbench. And this feature is really helpful for kids whose heights are still growing.
The Fleximounts WB102 Manual Height Adjustable Workbench lets the user confidently handle any sitting or standing work with maximum efficiency. It enables you to elevate your workstation to its ideal height, with a height adjustment range of 29.5 inches to 44.1 inches. The extra-large crank handle offers smoother operation than standard cranks, so you can easily lift the desk, even with heavy loads, such as items like the computer set, toolboxes, car cleaning machine, paints, and many more. And best of all, you would never need tools to adjust the height of the table legs as is necessary for other workbenches without a crank handle.
The WB102 has a solid construction, is made of a 1.5 mm cold-roll steel frame, and holds up to 500 lbs. Its worktop table uses solid rubberwood as a surface and has desktop dimensions of 47.2 inches x 23.6 inches x 1 inch, which offers plenty of space to work on.
You can also use it as a garage workbench, home office desktop, or even sewing and crafting table.
We Recommend: Fleximounts WB201 Durable Workbench with Built-in Drawer
The price is $259.99.
Designed with high-quality craftsmanship, the durable frame of this workbench is made of cold-roll steel. It has a convenient built-in storage drawer that is embedded in the worktop. The pull-out drawer provides seamlessly integrated storage space for the supplies that you would be needing in the activities. The modern design blends in perfectly while keeping your belongings out of sight and neatly put away.
The work surface is free of scratches and chips due to its material. It is made of 1-in thick rubberwood that is sealed with varnish. As it is understandable that garage workshops tend to be on the heavier side of activity, and the materials and tools used are mostly made of metals and carries heavyweight, protecting the worktop is a feature that is made especially to last the wear and tear of things.
Garages, oftentimes, have uneven flooring. So, to be able to enjoy a stable work surface, the workbench has adjustable feet to make it easy to level the workbench as deemed fit.
The WB201 is an all-purpose workstation that is suitable for many purposes–both commercial and personal. It is fit for use in your home space, garage, warehouse, mailroom, basement, workshop, or office.