I
n America today, the garage concept has made a lot of progress. Carriage homes were only a few modifications away from being a part of the American way of life, and the garage is also much more than just a space to park your car. Garages have evolved into spaces for construction, creativity, socializing with family members and friends, and education. Take a peek at these fantastic carport home theater ideas if you're musing for your next home renovation. And, as a result of this new purpose of the modern garage, families are going to come up with far more creative uses for it. The concept of converting a carport into a home cinema is daring and clever. Generally speaking, why go to the movies if you can see one right outside your door, only a few walking distance to where you are now?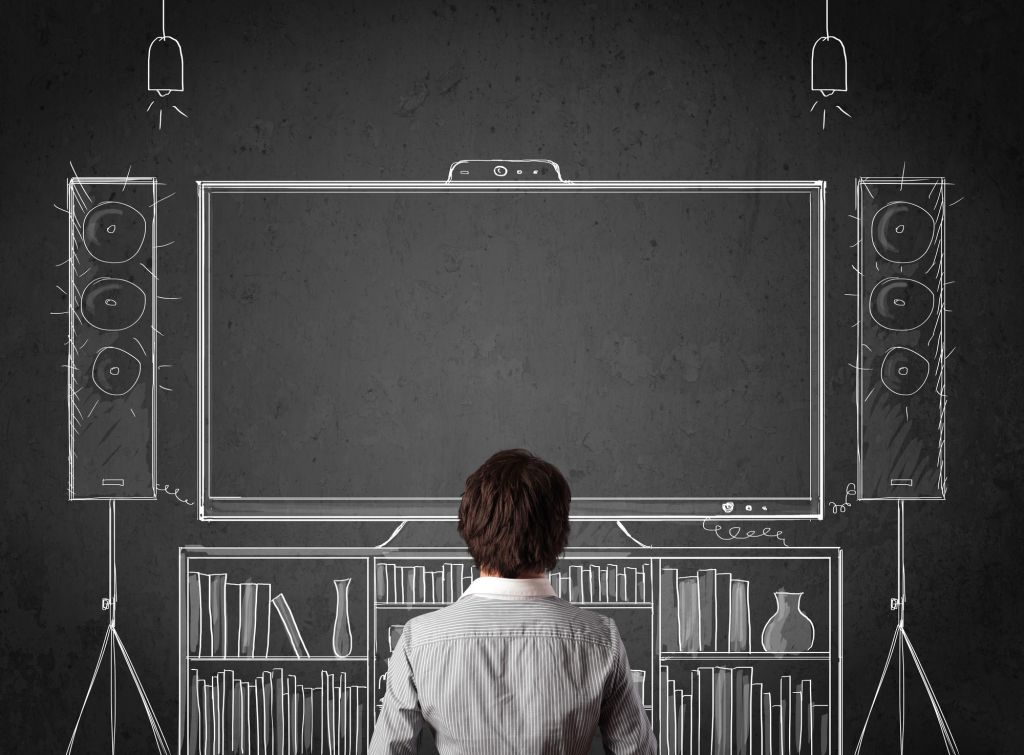 For sound and visual appeal, add a drop ceiling
If you're going down this route with nothing at first, a drop ceiling will almost certainly be necessary to accomplish the home cinema look. A drop ceiling may conjure up images of a studio with an artificial lighting system, yet it doesn't have to be dull or ordinary. Drop ceiling panels come in a multitude of designs at your neighborhood hardware shop, and you can expect that one will be perfect for the concept of your carport cinema. Furthermore, if you believe a theater is too dreary for a little bit of ornamentation on the drop ceiling panels, think differently. Visitors will be able to notice your special design and architectural elements thanks to outstanding dim and ambient illumination.
No to Noise so Soundproofing Your Garage is the way to go for the Home Cinema
The fantastic sound that envelops you in a cinema is the one feature that makes coming to the movies enjoyable. Like ketchup and fries, audio and films are inextricably linked; you can't do one with the absence of another. Because a carport isn't exactly designed for the best sounds, insulating and soundproofing should be the first approach in converting your garage into yet another spectacular cinema. When transforming your garage into a pleasant cinema, insulation should be a must due to the fact that apart from soundproofing, insulation will keep you warm throughout watching your favorite film. External sound is reduced through insulation, which means you can go spend more of your money on fancy equipment. Estimate how much padding for insulation you'll need and add more to account for irregular areas and margin for error. Fiberglass has become one of the effective alternatives for sound insulation and preventing moisture from forming in garages.
Use a projector to make it feel like you're in a movie theater
If you are on a shoestring budget, you can transform your garage into a space that resembles that of a movie theater. Adding a projector in your garage will add to the experience, and the greatest feature is that it's inexpensive. It's now your chance to make your home cinema dazzle, basically, once you've repainted, dry-walled, soundproofed, and put all of the final decorative touches. Install a projector in the middle of the floor. Next, make a pedestal so that your projector will have somewhere to lay on, ensuring it's as level as appropriate. It's possible that you'll have to tinker with the projector location to acquire the right display proportions. The price of a home entertainment projection screen varies greatly, and you'll get what you paid for. Although a screen projector does not have to be extravagant, reconsider paying a bit more on this feature because a decent projector will make your movies seem like you are viewing it in a cinema.
Integrate an Embedded Storage Effortlessly
You shouldn't have to surrender your garage's additional space in order to develop your home theater because you could do both. All that it really takes is some clever integrated space, and you'll have plenty of extra space as well as places to store DVDs, video games, and gadgets in no time. Even in a private garage, a configured wall can provide a lot of hanging storage space. You have the option of displaying straight on to walls and onto a mobile display when purchasing a projection screen for your garage-cum-home theater. A retractable or drag-down panel has the advantage of allowing you to utilize the space behind it for organization. Adding integrated storage facilities to your carport home cinema, whether large or tiny, will give you a multipurpose room that can serve as both a cinema and extra storeroom when the movies are showing.
Set the tone with one-of-a-kind illumination
If flawless lighting is nonexistent, a cinema isn't complete. Interesting illumination can help you turn your carport home cinema into the perfect environment. Artificial lighting may affect the mood, while recessed lighting can provide just the proper amount of brightness in a dimly lit room. The following are the top different categories of cinema lighting: Lighting that is recessed Strips of lighting for walkways Sconces for the walls The appropriate kind of illumination could go a long way in highlighting your home entertainment venue's best architectural details, such as the drop ceiling, flooring, as well as movie posters.
For both comfort and luxury, get garage carpeting
Carpeting your home cinema is a terrific way of ensuring your space doesn't resemble a dank garage. Carpets would not only help watching films in your home theater a better and enjoyable experience, but it would also enhance the audio quality. Pick carpeting that could help make the cinema feel cozy, pleasant, and inviting using your home design abilities. Choose textured carpeting for a distinctive and stylish design, or perhaps with a mellow neutral hue to effectively draw attention to the actual display. The guest will love the increased comfort of carpeting regardless of what you choose. This would be another venture that can be appreciated over and over again, from a dank, dusty basement to a cozy and attractive home cinema.
Try including chairs on a high platform
Elevated arena seats are required for moviegoers. While having the most plush, laid-back seating is a necessity, having multi level seats takes it to the next level for excellent film enjoyment. You may consider building elevated seats to take full advantage of your home theater to actually have a unique and memorable spot to stream films. Even for a seasoned builder, installing and configuring elevated chairs can be a tricky task. If you don't want to install elevated seating but want to incorporate it in your dream home cinema, you can hire a professional contractor or buy platforms online.
Final Thoughts
The nicest part about a home improvement project like this is that you can build and arrange your home cinema to meet your specific wants and preferences. There's plenty of various home theater ideas, but converting your carport into a cinema might be daunting. Whenever it concerns the more complex aspects of garage renovation, be sure to consult an expert.