I had an interesting conversation with a friend's kid.
"I am afraid that I'll be too big for the slides in the playground once the pandemic is over," the 5-year-old kid said.
It seemed trivial for a morning conversation. But if you think about it, the pandemic has robbed the kids' activities and outside play. When they look back on their childhood once they grow as adults, they will only remember spending most of their time at home, and if they were even permitted to step out of the house for a short while, they would be wearing masks and keeping a safe distance away from their peers and adults that they will meet in the streets.
And that is not to say that a memorable child's play only happens outside. We had our fair share of good memories that we have spent inside our homes as a child. Do you remember playing chef with the plastic kitchen tools and food, and offering our menu to our parents? Or playing doctor with a stethoscope that we practically point at any object and pretend to hear sounds? Or maybe simply playing tag or hide and seek with our siblings and parents, and having to spend a long time under the bed until we fall asleep? Those were the fun times that we fondly look back on.
And along with these memories, in a way or another, have shaped us on how we converse with others and deal with the situations we are facing head-on.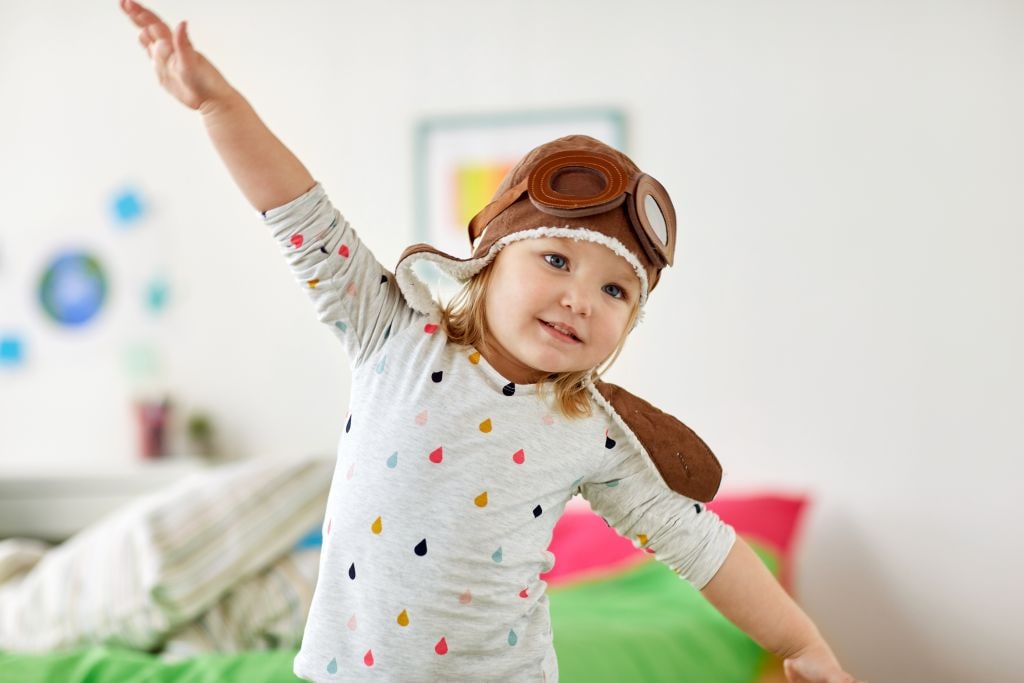 Child play is an important aspect of child development. According to Friedrich Froebel, a German educator responsible for creating the concept of 'kindergarten', said that "play is the highest expression of human development in childhood, for it alone is the free expression of what is in a child's soul."
It is through play that children develop their abilities in exploring, imagining, and decision making. Moreover, play supports a child's physical development, social and emotional development, cognitive development, and literacy and numeracy development.
Active play enables support for the overall health and wellbeing of a child. And by now, you may have come to realize how the play comes naturally to a child, wherein you do not need to force them into engaging in play activities.
However, due to the restrictions caused by the global pandemic, the children have spent less time playing outdoors. And while staying at home has given a high percentage of protection against contracting the COVID-19 virus, it has reduced their chances of an enjoyable play and learning. Given the circumstances, what can we do to foster a healthy playing habit and environment for a child?
We need not wait for the pandemic to end. While we are still hopeful that it will come sooner, the uncertainty of the situation will only cause and hinder our plans in giving our children the best environment that they need for growth and development. A good solution for that is to convert your garage space into your child's playground. And of course, play with them so as not to make them feel alone. Remember that communication skills are greatly developed in a child's play by interacting with them.
A child's playroom should be clean and safe
Garages are initially utilized as a space to park our cars and storage for flammable and hazardous materials, which we often use for car maintenance and house cleaning. All these scream a no-no for our children. Dirt accumulates in the garage. And our children love to lick their fingers, roll on the floor and place all their toys and things on every surface.
And this is a no-brainer that the converted garage space should be child-friendly by keeping the space clean and placing the harmful materials out of reach. And if possible--and recommended, put the hazardous things out of your garage space. For sure, there is still storage space sitting around the house that can accommodate these materials. And if not, dedicate a corner where overhead garage storage racks from Fleximounts and locked cabinets are installed away from a child's reach.
Most garage floors are made of concrete flooring, which can be too slippery for your kids as they tend to run and slide across the room. You can change the cement flooring for non-slip flooring, or you can opt to cover the floor with washable carpet or puzzle floor mats. you can go creative with this one. You may pick a colorful design or buy a design with their favorite cartoon characters or animals, which can also open up the conversation with your child.
Storage space for a child's toys and learning materials
Installing proper storage such as cabinets and wall shelves not only keeps the space organized, but it will help your child develop a sense of responsibility by teaching them to clean after their mess. Once they stop playing, all the toys and materials that they used should be put back to where they belong.
Just keep in mind to install these storages at a height that they can easily reach. A simple way to determine this is to drop to your knees, then stretch your arms. The height that you can reach is most probably the height that suits your child. More storage ideas include benches and tables that can be also used as storage spaces.
Recreate the playground
When the children have been accustomed to playing in playgrounds, it is easy for them to adapt to the same environment even if it is at home. You can put slides, trampolines, see-saws, ball pools, and other amenities that they enjoy. The kids need to release their energies. If you have extra bed foam lying around the house, repurpose it and place it in the garage play den and have your kid roll over it with ease. Or place it at the end of the indoor slide.
You can also install mini monkey bars, poles in one corner. Or even make use of your walls. On many occasions, children use the walls as their art canvas or blank paper. So why not build the wall as their chalkboard or whiteboard. Help them unleash their creativity with that wall.
Save space for you in the midst of the child's playground
As most parents work from home in this new normal setup, office work can get in the way of childrearing. And if you are not a multi-tasker, juggling your roles as an employee or business owner and as a parent can become difficult. A way to compensate is to create a dedicated space as a home office in the same space as your child's play area. You can use a Fleximounts workbench, as a table for your papers and laptop, and storage for your office desk job. You can utilize your corner as a hobby hub when you are not working for an official business. While your child is at play, you can also focus on developing yourself by working on little projects outside of your work. Play and quality time work for the development of your child and yourself as well.