T

here is much value in spending time alone. Especially now that your kid is turning into a teenager, help him find balance in discovering himself while learning to be independent. While it is hard for a parent to watch his kid grow up and always say, "please do not grow up fast," teaching your kid independence at a young age will significantly benefit him during his grownup years. Both of you will appreciate it in the near future.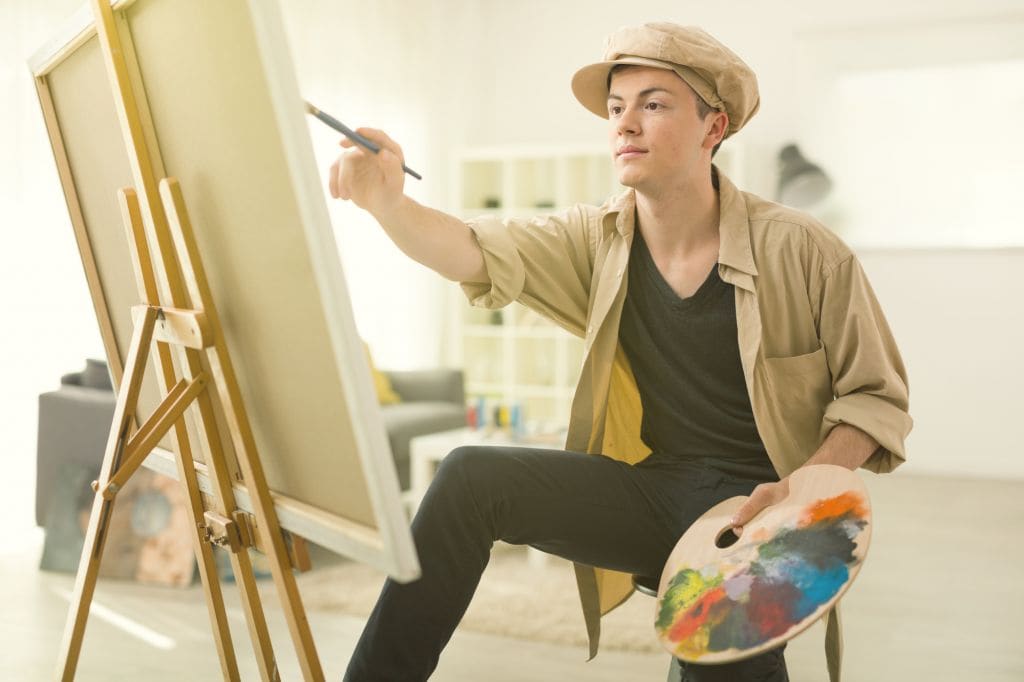 One such act to support this is to give him the space to spend alone time doing what he likes. Your teen's solitude contributes to their learning curve and benefits them during their developmental stage.
The alone time can be spent as a creative outlet. It will help your child recognize and use this to connect with himself. He might turn this into something productive and be able to focus on his outlooks in life and radiate positive energy.
As a parent, you can support your child in discovering himself by laying out the grounds for him. And one way to do this is to build your teen's sanctuary. It is a place where he can develop his hobby, hone his talents or discover what more he could do, and clear his head when he needs time to think through some private matters. He may not disclose it to you now, but eventually, when he sees that you support him in all ways for his growth, this could be the chance to deepen your relationship with your growing child.
Build your garage as his art studio
Is your child showing interest in the visual arts? Have you seen him sketch on any blank paper like tissue paper in the restaurant while waiting for your food? Or has he brought home an artwork from school that you think belongs to the art gallery? Or maybe he has not shown interest yet, but when given a chance, he would surely give it a try. He does not need to be good at it on his first try. No one is. Exposing him to the arts is a great way to start it.
When you transform the garage into his studio, let him assist in deciding what the studio should look like. After all, it would be his very own space. Let him pick the wall colors, the space's layout, and his studio's overall design. Sharing the responsibility with him will help his decision-making skills and hone his identity.
Aside from the apparent art materials that you should purchase, there are several things that you should invest in, like a workbench, comfy bean bags or sofa sets, mood boards, slat wall panels, and proper air ventilation.
When choosing a workbench, you should consider its durability first and foremost. Then choose one with a wide desktop that can handle his paintbrushes, paint tubes, and other art materials. Another added feature that powerfully works wonders has an adjustable height frame.
Your child can count on one reliable workbench: the Fleximounts WB102 Manual Height Adjustable Workbench.
Height-adjustable workbenches are heaven-sent. There are tons of work and activities that rely on a stable worktop. This product is a winner if one adds flexible height to the features. The user can manually adjust the level of the frame to match the desired size. Whether your child likes working either sitting or standing, you can count on this workbench.
The Fleximounts WB102 Manual Height Adjustable Workbench lets the user confidently handle any sitting or standing work with maximum efficiency. It enables you to elevate your workstation to its ideal height, with a height adjustment range of 29.5 inches to 44.1 inches. The extra-large crank handle offers smoother operation than standard cranks, so you can easily lift the desk, even with heavy loads, such as items like the computer set, toolboxes, car cleaning machine, paints, and many more. And best of all, you would never need tools to adjust the height of the table legs as is necessary for other workbenches without a crank handle.
The WB102 has a solid construction, is made of a 1.5 mm cold-roll steel frame, and holds up to 500 lbs. Its worktop table uses solid rubberwood as a surface and has desktop dimensions of 47.2 inches x 23.6 inches x 1 inch, which offers plenty of space to work on.
Your child can also use it as a sewing and crafting table if he eventually wants to expand his learning about different arts and crafts.
Build your garage as his movie theater
Is your child spending more time watching television or always glued to Netflix and Disney+? Maybe you are raising a cineaste!
Since the COVID-19 pandemic has begun, filmgoers have seen fewer movies in the theaters because it is an enclosed spaces where air cannot flow freely. While drive-in theaters have been available from time to time, there is still no safer place than home. And most entertainment companies have put their movies and series on online streaming platforms to reach more people.
You would need a big flat screen monitor or a projector to set up your garage as a home theater. Entertainment sets with built-in connectivity features like Wi-Fi and Bluetooth are good buys. Get a good-quality speaker. You can never stress enough that the audio experience that comes with watching films affects the overall experience and enjoyment.
Make your garage walls as dark as you want because lighter-colored walls tend to reflect on the screen. Opt for matte-finished walls rather than using glossy types of wall paint to avoid the reflection of light on the walls. Also, block all-natural light sources that can distract from the viewing experience. One tip is to have fewer windows, if possible. Otherwise, put blackout curtains to prevent ambient light from seeping into the room.
Film watching is a great activity to do with your kid. Maybe he would appreciate it if you could also watch the films your child is interested in. It could be a great conversation starter. How did he find the movie? Were there plot holes you think the movie might have missed in discussing? Show interest in what he liked about it, and maybe you can suggest another film to watch together.
Build your garage as his library nook
Let your child dive into the world of books. There is no better way to travel the world than to immerse one's self into the world of the characters. Let them soak in the emotions that each book evokes. Let them understand the perspectives of different folks from different walks of life. They learn by reading. They know from exposing themselves to various works of literature.
Build a cozy space. Put large windows in your garage. Let the natural light flow freely inside the room. Pick a comfy couch for them to lounge on. Or place a chair-bed by the window. Install bookshelves around the space because once you get your child hooked on books, you will see the shelves be filled instantly, and you might need more shelves in the room!