T

he first flowers are peaking, and the days are noticeably longer–ahh, it's springtime! After the grueling cold winds of winter and the packs of snow that lay on the ground start to melt away, spring opens up a new beginning. For cyclists, we pull out our bucket list of all the places that we have been itching to visit once spring has come.
While spring is still cold, it considerably has higher temperatures than the season that has gone by. The last bits of snow thaw away, and the first warm rays of the sun tickle your face as you brush past meters over meters on your two-wheeled companion.
Cycling provides a mood boost, which helps in relieving stress and making you feel good. If you have a hard time getting a good night's sleep, cycling can actually improve the quality of your sleep. The dark, winter months have kept us indoors for so long. So spring is the season to get out there, soak up some sun, relish the warmer temperature, and smell the spring-blooming flowers. Cycling can do great things to your mind and body health, and overall well-being.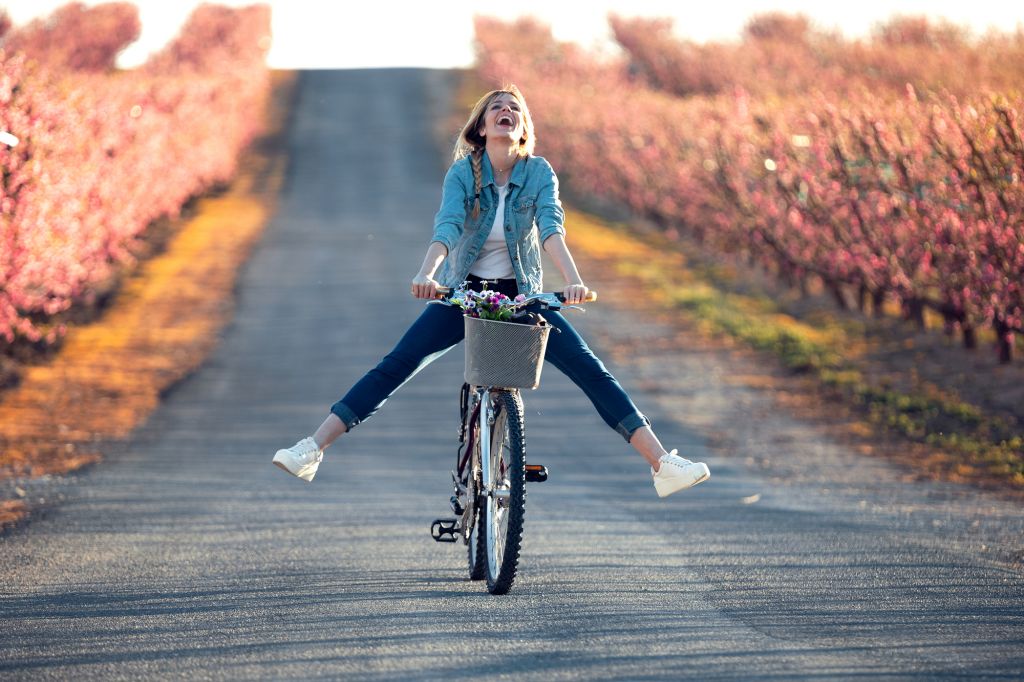 If you are on the lookout for places where you can cycle this spring, then continue reading below.
Austin, Texas
Ask any cyclist and they surely know Lance Armstrong. The road racing cyclist and sports icon who won seven consecutive Tour de France titles trained in Austin. With the flat and hilly terrain, it comes as no surprise that Austin is a good place for you to train and cycle. The challenging climbs in the Balcones Canyonlands wildlife refuge northwest of town not only give you a fulfilling ride in terms of endurance training but also a feast on the eyes.
Moreover, the capital is a haven for group rides as there are five to 20 organized group outings depending on your level of skills or the kind of pace that you want to have. For example, you can join Saturday's Tri-Cyclist if you prefer the traditional, fast-paced rides. Or you can join the Wednesday Hump Day Nooner or Sunday Roadkill for the conversation-paced socials. So, if you are looking for a group to join and for new cyclist friends, then this is the perfect place for you to start your ride.
Twin Bridges Loop, Oregon
Bend, Oregon is one of the most bike-friendly towns in America. Anyone who has been there can attest to that fact. Why? The snow-topped Cascade Mountains dominate the picturesque views of rows and rows of trees. And if you live in burgeoning skyscrapers, then the refreshing greens will make you feel one with nature. The Twin Bridges Loop trail got its name from the two bridges that you will use when crossing the Deschutes River. And let me tell you–the sprawling ranches and beautiful wetlands will make you forget all the worries that you left at home and at work.
Tunnel of Trees in Harbor Springs, Michigan
What is a spring ride if you do not scour through a dense forest? Michigan's Tunnel of Springs offers a more casual ride that courses through a dense forest hugging the eastern shoreline of Lake Michigan.
There is an ideal balance for an optimal cycling atmosphere in the Tunnel of Springs. As the canopy serves as a good cover, the pestering winds of late winter to spring get partially blocked, and the blinding sun glares of spring day get moderately shielded as well. It is comfortable and smooth to cycle on the snaking forest road.
There are many shops and restaurants lined up along the narrow road. You can stop by for a while for a quick bite or momentary rest before hopping on again on your two-wheeled companion.
Out-of-town trips are more enjoyable when you can also bring your bicycles with you. Imagine a change of scenery from your usual metro, high-rise buildings, and car traffic.
But the main concern is how to transport the bike to the destination. Unless you own a foldable bike or a pickup truck, it would not be a problem at all. However, subjecting your bicycle units by laying them out flat on the floor poses a danger to your bikes, especially if the road you will be traversing is rough. And if you are a family or a group of friends traveling, then the space would not be enough.
Investing in a sturdy and convenient bike hitch rack is the most plausible remedy that you can bank on. Now, transporting the bicycles would not be much of a hassle.
And one such bike rack that you can count on is the Fleximounts BRH4 Flexible And Foldable Bike Hitch Rack, which is priced at $129.99.
The Fleximounts Bike Hitch Rack Foldable BHR4 is as durable as you want it to be. It is a cold-roll steel structure with a protective powder paint finish. It has anti-wobble knobs to strengthen the connection between the mainmast and folding arms. It assures you that the build will securely fix the bike rack in place, which would be our biggest worry when on the road. Frequent glances at the back of our car would be lessened with this rack as you will be at ease with its performance.
The foldable bike hitch rack features a tiltable mainmast. The rack's body can swing up, down, forward, and backward, allowing more accessible bikes'' lifting. The rack pops back to its original position with the anti-wobble knob.
Moreover, its foldable arms are easy to move. So, when the rack is not in use, you can easily fold it back to safekeeping. Even if installed in your vehicle, the foldable arms would not get in the way.
The Fleximounts Bike Hitch Rack Foldable BHR4 is compatible with different sizes of bikes, which is perfect for group outings and if you own multiple types of bicycles. The rack has adjustable straps that can hold up to four bikes, and it can carry a weight of up to 165 lbs.