I

f cleaning is not on your priority list, then may the National Clean Up Your Room Day be your extra motivation to get up and start tidying your space. And what a belated Mother's Day surprise it would be to take on this task and proudly show it off to the best woman in your life.
If you do spring cleaning seriously, not only does your home get aired out, but you also feel an instant gratification and an overall feeling of accomplishment. Imagine pushing this task to be done week after week, and finally, you are here, about to get down to business and finish the arduous task of cleaning, what a feat that is!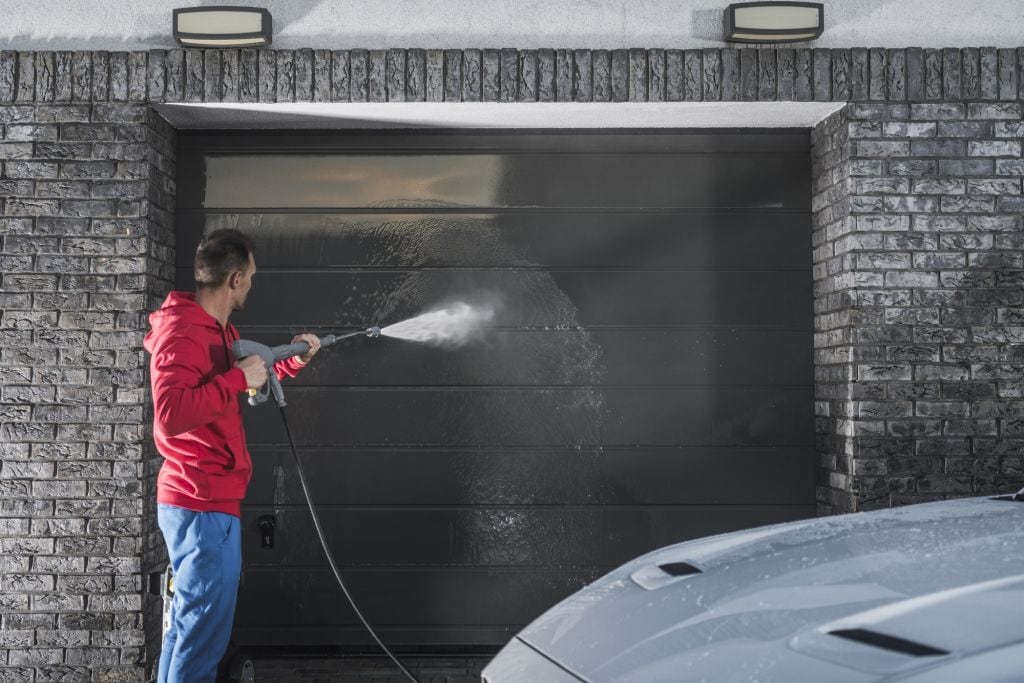 Here are some helpful tips to get your homes looking and feeling fresh and ready for summer.
Empty the garage
The first order of business is to completely empty the garage. Clearing out the garage as the first step gives you two advantages: First when you take the items out of the room, you will already get to purge the excess stuff that you have been storing for god-knows how long. And then, once you take the items that you deem fit to store again in the garage, you will be able to think clearly again if they still merit a space in the storage.
When decluttering, you have to prepare trash bags or bins for the recyclables or trash that you find. However, hazardous waste like paint thinner, paint, garden and lawn chemicals, and other chemicals that you use for car maintenance and garage workshops should have their own separate box. Take note of the proper ways of the disposal before you pack and deliver them to the nearest waste disposal facility.
Efficient way to clean
If you want every inch of your garage to be squeaky clean, then work top to bottom, left to right so that all the dirt will fall down on the floor and then out of the garage space. While you do the cleaning, wear a mask and make sure to close the garage door so that particles from the outside would not be going inside the room. While you're at it, inspect the condition of the doors from the handles to the fasteners, and then try to close and open the door multiple times to check if there are loose materials that need fixing.
For oily spots and grime-filled garage floors, you may scrub them with a bucket of hot water mixed with liquid detergent or any grime remover available on the market. And while the floor is empty (the stuff that you have is still outside), take this time to treat the stains on your floor. Then, move on to cleaning the rest of the garage fixtures while the floor dries up. Wipe and dry the light switches, door knobs, garage opener buttons, light rims, and more. And, if you have been meaning to retouch or recolor the paint of your walls, then do so. Do whatever you want to make the garage as presentable and tidy as you want it to be.
Make storage zones
Now that you have finished cleaning the garage space and clearing the stuff that you do not need, plan out where to place your items and tools. For example, put the workbench and other materials that you need for your workshop in one corner. And then on another wall, you can store the seasonal items like holiday decorations in a box stored neatly on a wall shelf. The items that you use for car maintenance should be nearer your vehicle parking space. You can hang sports equipment on garage hooks rather than suspending them on the garage floor, which may cause tripping.
Make sure that what you put on the highest shelves is the stuff that you rarely use. And those that you will be needing often, put them on easily reachable heights. And clump or keep the stuff that is similar together to avoid coursing around the garage to take one item after the other.
Don't forget to install a reliable storage system
Overhead garage storage racks are the most in-demand organization tools nowadays. Sharing your vehicle space with your things can be troublesome and chaotic. These will take up too much floor space, which should have been dedicated for your vehicles alone. Fret not because the overhead storage rack is an ideal choice to tuck away something you do not need to use regularly. Thus, leaving more space to park your cars.
Fleximounts have an offering of a variety of overhead garage storage racks. Among the bestsellers is the Fleximounts GR48-H Hooks 4′ X 8′ Overhead Garage Storage Rack. This durable and heavy-duty overhead storage system provides a safe place to organize your stuff. It also helps avoid flood damage by storing your things off the garage floor and protecting your treasured items. The overhead storage rack makes your garage look neat and gets away from insects and rodents.
The rack is made of heavy gauge cold-rolled steel construction, which is responsible for the safe loading of up to 600 lbs. Its integrated wire grid design and frame are welded together, making the unit more sturdy and stable. Moreover, the wire grid underwent strict tests with triple load breaking strength. It is specially designed for easier assembly.
The height can be adjusted from 22" to 40", providing a convenient and safe place to store your stuff. The height-adjustable ceiling drop-down lets you customize it to your preferred height.
The ceiling brackets are designed to be attached to two joists for more flexibility and security. The rack is suitable for securing to either ceiling studs or solid concrete ceilings. The screws provided are thicker than comparable products available in the market and have gone through strict tests to prove the top-quality make of the hardware.
All necessary hardware and instructions are included in the package. An installation template is also provided to help you devise a plan to store your stuff in the most efficient manner possible. Also included are three bags of screws, namely, wood screws, installation screws and bolts, and cement installation.
In the box, accessories such as four pieces of Flat Hooks (GRH1) and two pieces of Utility Hooks (GHR3) also come with the racks.
When assembling and installing the Fleximounts Classic Overhead Garage Storage Rack GR48-H, you will be needing simple tools. These are the first tools that makeup when building your first toolbox. All the tools that you need to provide are a marker, drill, drill bit, ½ socket, ½ wrench, stud finder, and tape measure.