I

n addition to defining itself by a disordered physical environment, a cluttered room also seeps into your daily activities. A cluttered, chaotic area has an impact on your daily life, whether you like to accept it or not. And more so, it essentially tells a lot about you. It speaks volumes about your personality.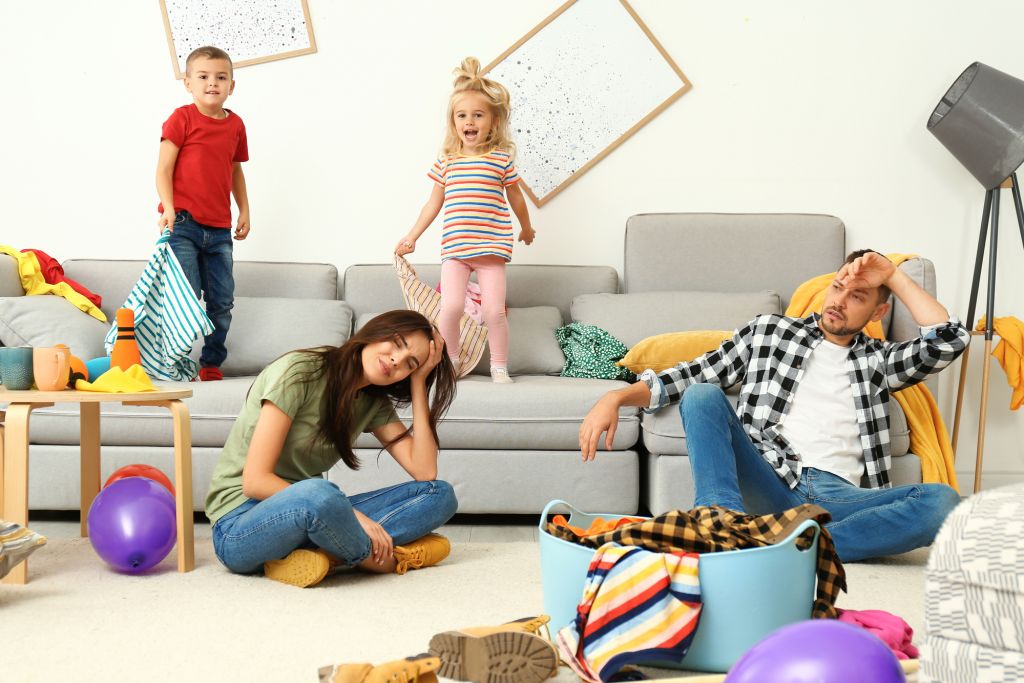 Your health suffers when there is too much clutter.
Your messy surroundings may be to blame if you find yourself feeling worried more frequently these days. A cluttered home brings on anxiety and worry. Your brain assumes that a cluttered environment has to be cleaned up by default. You are less able to concentrate on the task you are supposed to deal with when you are surrounded by clutter.
Your mental health will suffer due to the detrimental effects of clutter, resulting in more severe forms of illness. You'll feel exhausted, and that can even lead to depression to some extent. Your sleep will also be impacted by clutter, which might aggravate existing physical and mental health issues.
Clutter tends to lower one's self-esteem.
Your self-esteem may decline for reasons that don't appear immediately apparent, such as clutter. How so? It is because you feel bad every time you look at or think about the clutter that has been taking up space in your home since you could not immediately deal with the problem. You feel guilty since the disorderly area was previously just a tolerable mess that you let get out of hand.
After that, it will start a chain reaction that you wouldn't want guests entering your home; likewise, if you were to let the neighbors witness you open the garage door. In the end, you don't want to leave a terrible impression and let people judge you by the mess you have around you.
Your relationships suffer as a result of clutter.
One can get a headache just by looking at clutter. In light of this, it is more probable that disagreements are brought on by clutter if you share your house with more than one person. You'll start blaming each other and arguing over who should clean up the mess and who is at fault. This might lead to yelling outbursts and hurt people's personal relationships in the home. That is especially true when one is a neat freak while the others don't give a damn. The situation may escalate, especially when you're trying to look for something but are constantly being obstructed by clutter.
Clutter downsizes your financial savings.
If you believe that the expenses of clutter are merely psychological and emotional, you have failed to include the financial consequences. If you live with clutter, money will inevitably be spent. One possibility is that you will buy duplicate products if you cannot locate the original item you purchased.
Additionally, you can be forced to hire storage facilities for the items that take up room in your home that no longer fit. You choose to squander money hiring storage containers when in reality, every square inch of your space is taken up with rubbish.
And if you are committed to making a change and making your place organized and neat, you might require the help of cleaning professionals. You might argue that this was a wise investment, but if you think about it, if you had been even a little bit more organized yourself, you wouldn't have found yourself in this bind in the first place.
You lose a lot of time and energy cleaning up clutter.
As if your health and finances weren't already compromised, clutter affects your productivity and time management as well. On a weekend, try to picture yourself searching for the necessary gardening equipment for at least 30 minutes. Considering that it is the weekend–supposedly a break from work. The valuable time may have been used to carry out the task and have more time for relaxation rather than being wasted.
Additionally, hindering productivity is clutter. You could just need 10 minutes to vacuum your garage, for instance. However, you must scour through the area and clean it of junk before beginning the task.
Put an end to clutter with smart storage solutions.
Sharing the car space with your belongings may be a hassle and a mess. The best organization tools right now are overhead garage storage racks. These will occupy too much floor area that ought to be set up just for your automobiles. Do not worry; the overhead storage rack is a great place to store anything you do not frequently use, resulting in an additional place for your automobiles to park.
A range of overhead garage storage racks is available at Fleximounts. The GR48-H Hooks 4′ X 8′ Overhead Garage Storage Rack is one of the most popular models. This sturdy overhead storage system gives you a secure location to arrange your items. It keeps your stuff off the garage floor, safeguards your possessions, andand helps prevent water damage. Thanks to the above storage rack, your garage will appear tidy and free of pests and rats.
The rack is made of heavy gauge cold-rolled steel construction, responsible for safely loading up to 600 lbs. It is specially designed for easier assembly. Its integrated wire grid design and frame are welded together, making the unit more sturdy and stable. Moreover, the wire grid underwent strict tests with triple load breaking strength.
The height can be adjusted from 22" to 40", providing a convenient and safe place to store your stuff. The height-adjustable ceiling drop-down lets you customize it to your preferred height.
The rack is suitable for securing to either ceiling studs or solid concrete ceiling. The ceiling brackets are designed to be attached to two joists for more flexibility and security. The screws provided are thicker than comparable products available in the market and have gone through strict tests to prove the top-quality make of the hardware.
All necessary hardware and instructions are included in the package. An installation template is also provided to help you devise a plan to store your stuff in the most efficient manner possible. Also included are three bags of screws, namely, wood screws, installation screws and bolts, and cement installation.
In the box, accessories such as four pieces of Flat Hooks (GRH1) and two pieces of Utility Hooks (GHR3) also come with the racks.
You will need simple tools when assembling and installing the Fleximounts GR48-H Hooks 4′ X 8′ Overhead Garage Storage Rack. These are the first tools that you own when building your first toolbox.